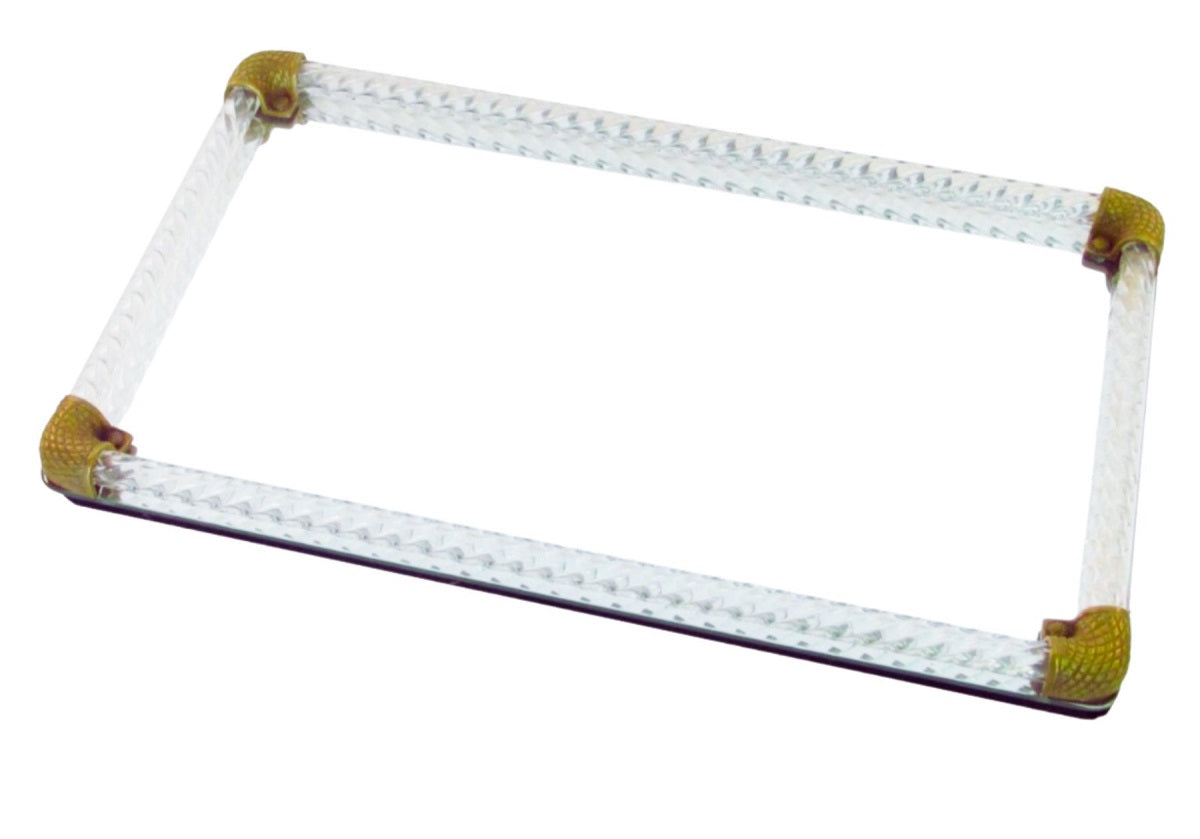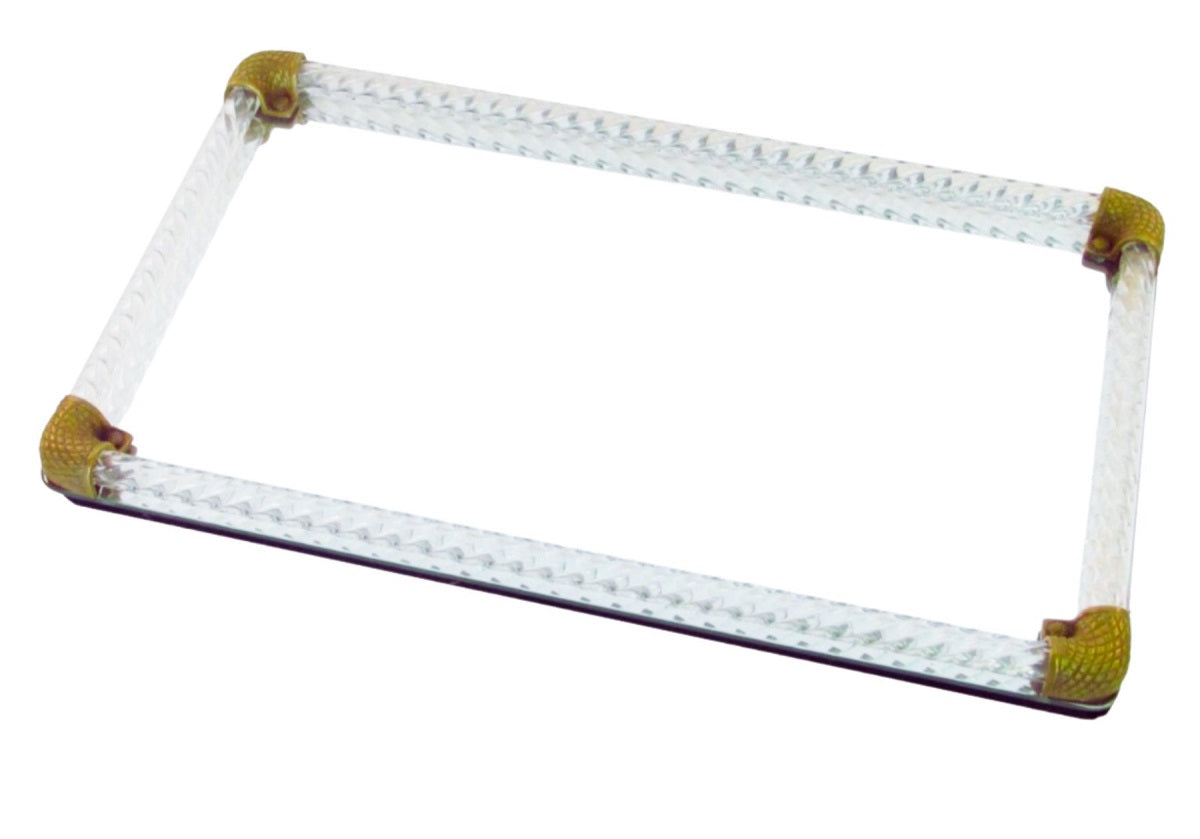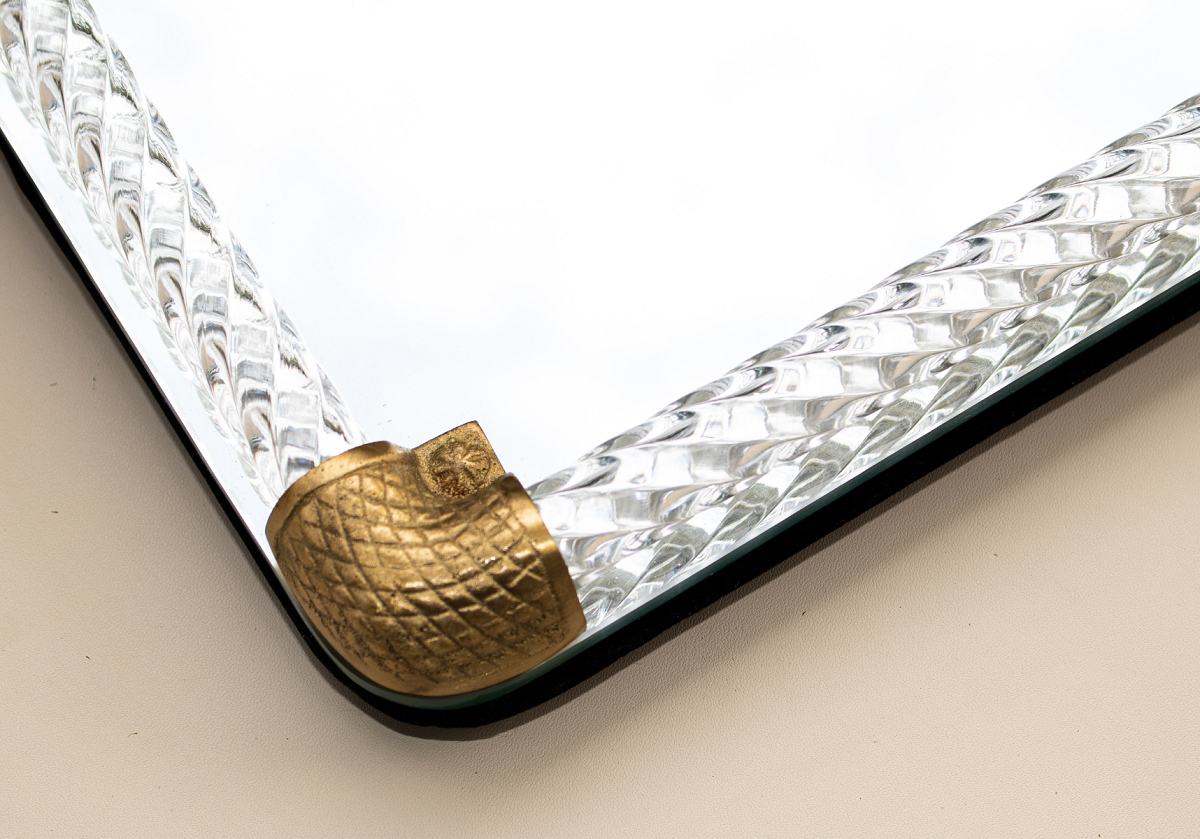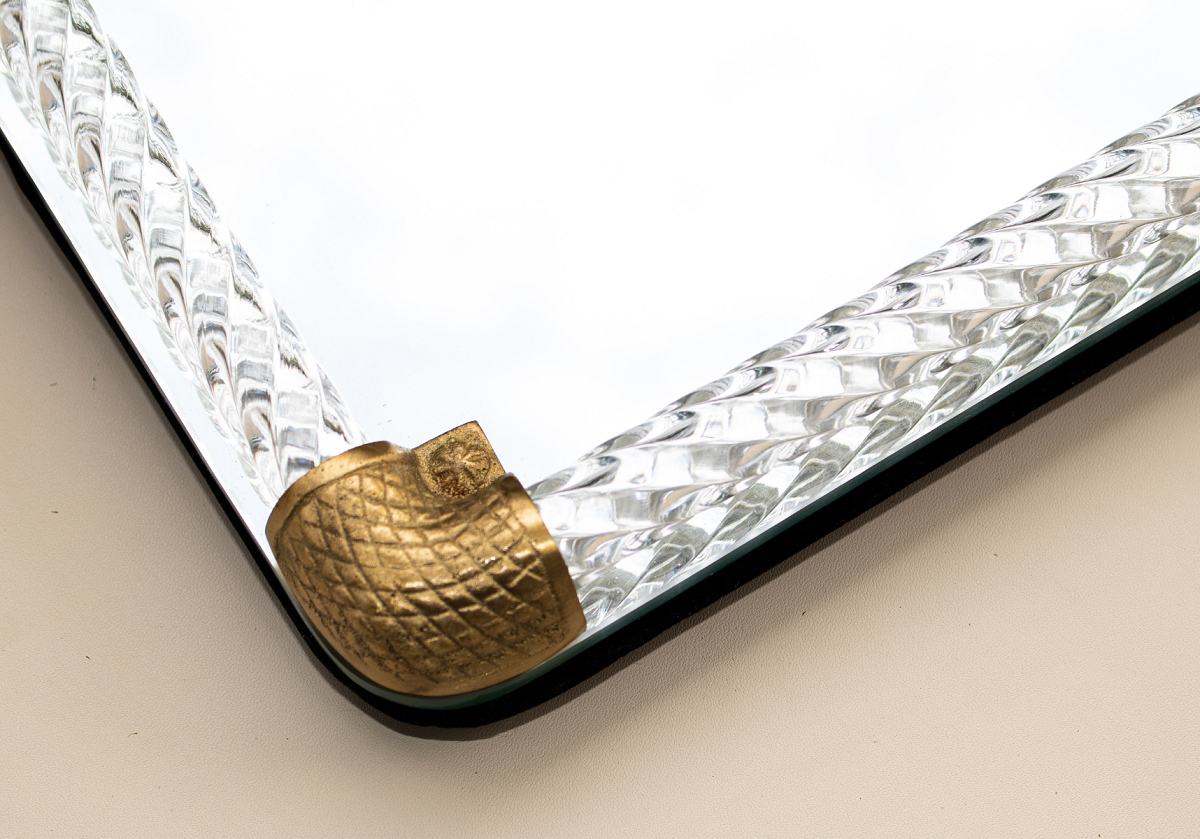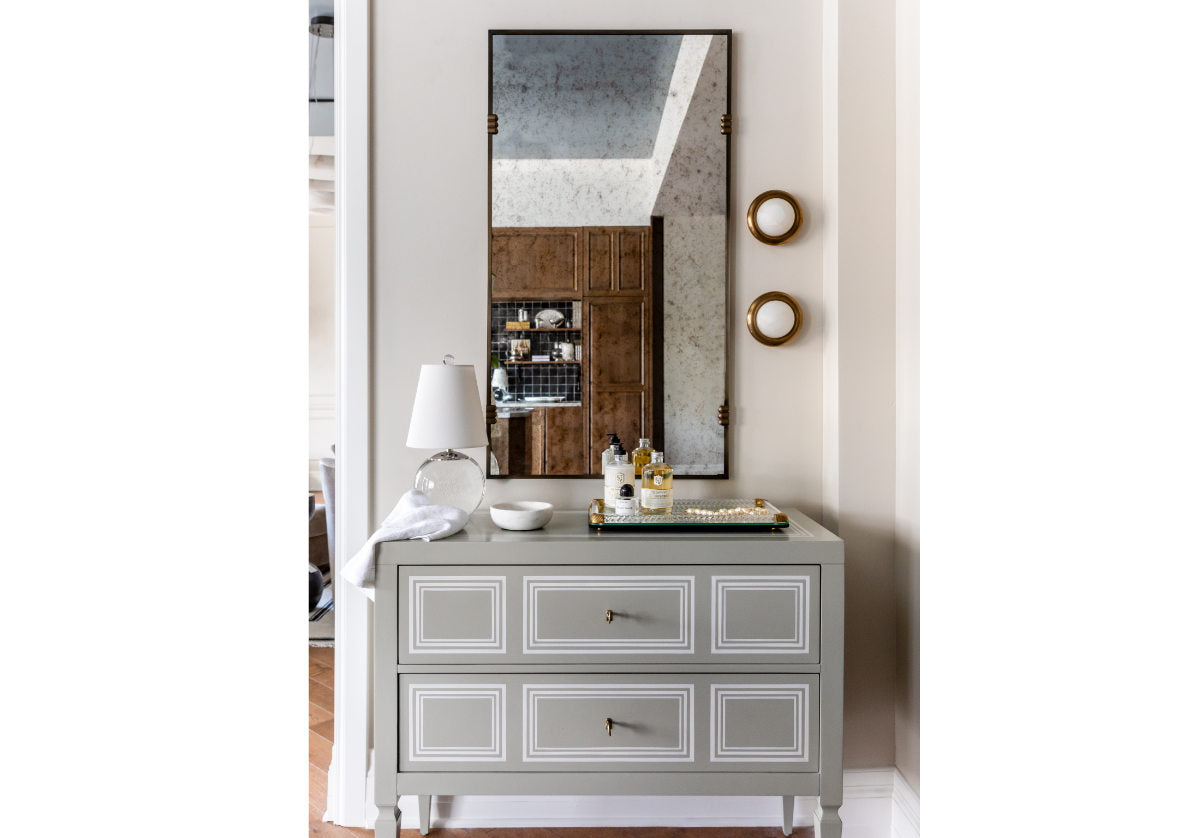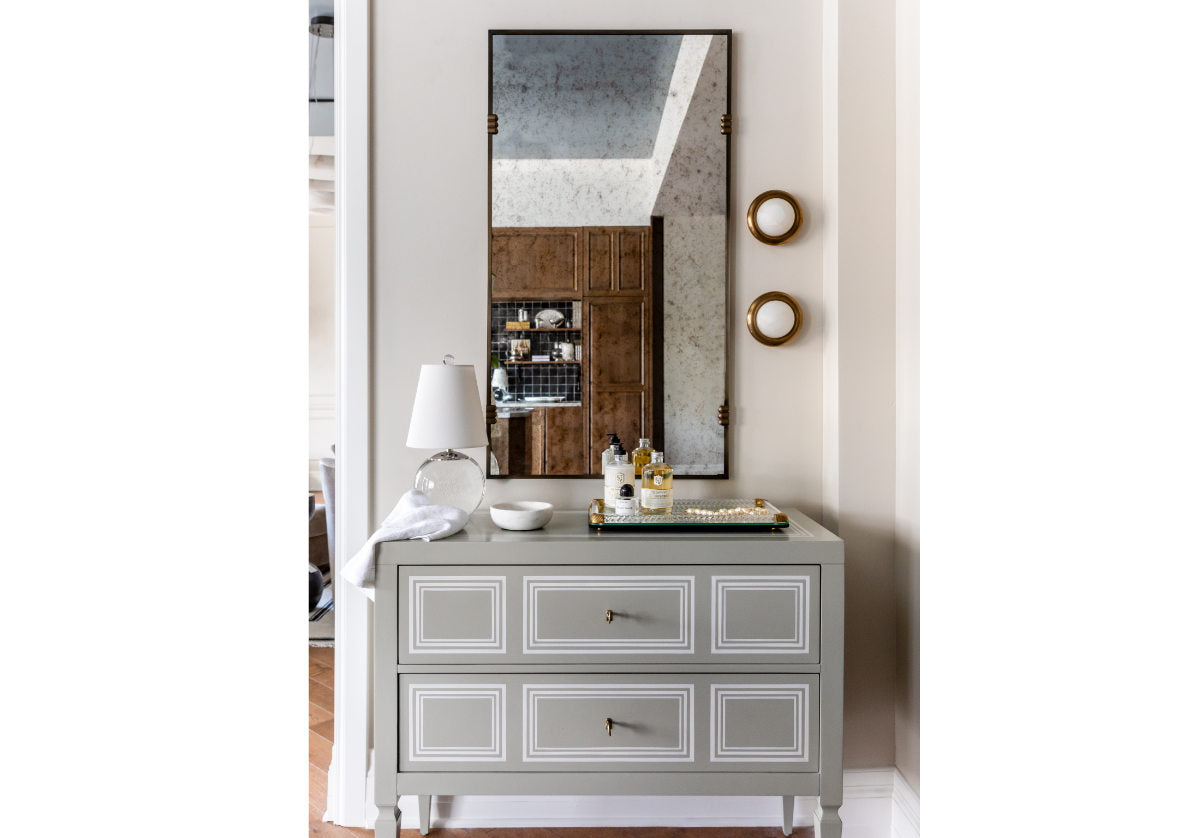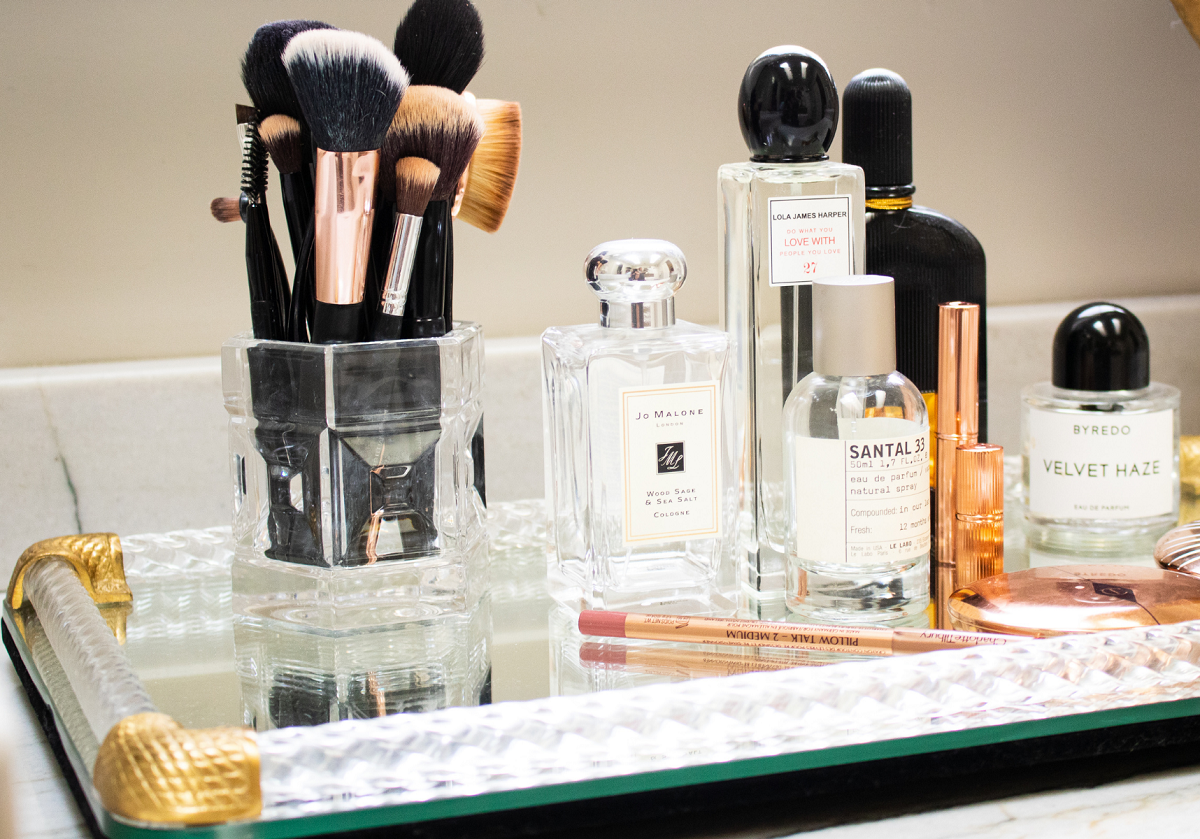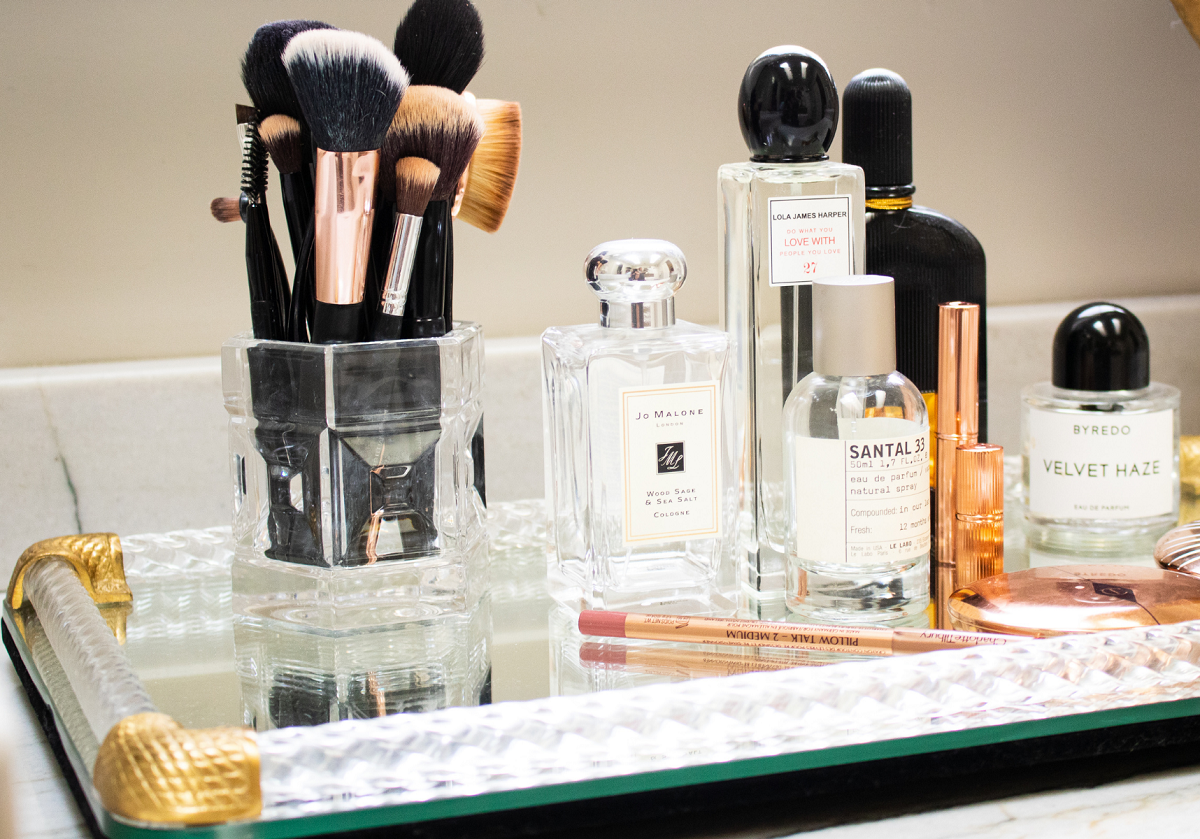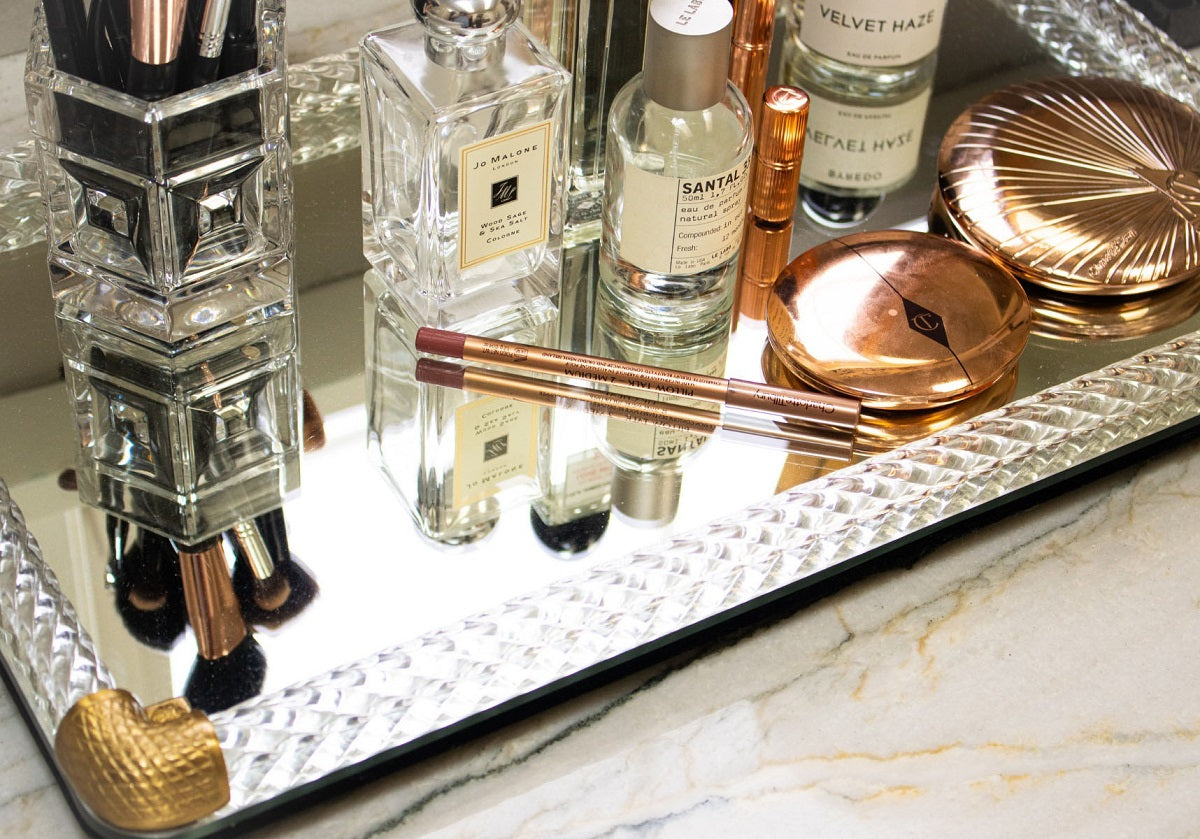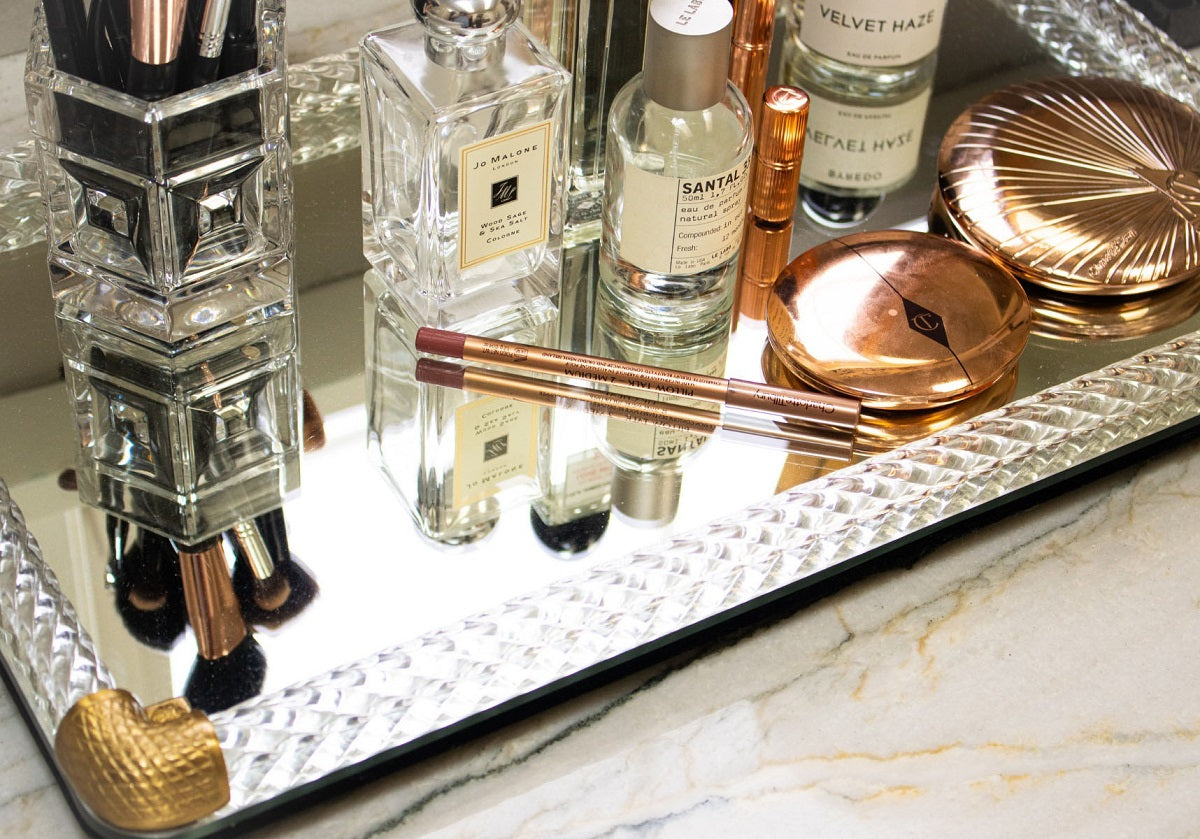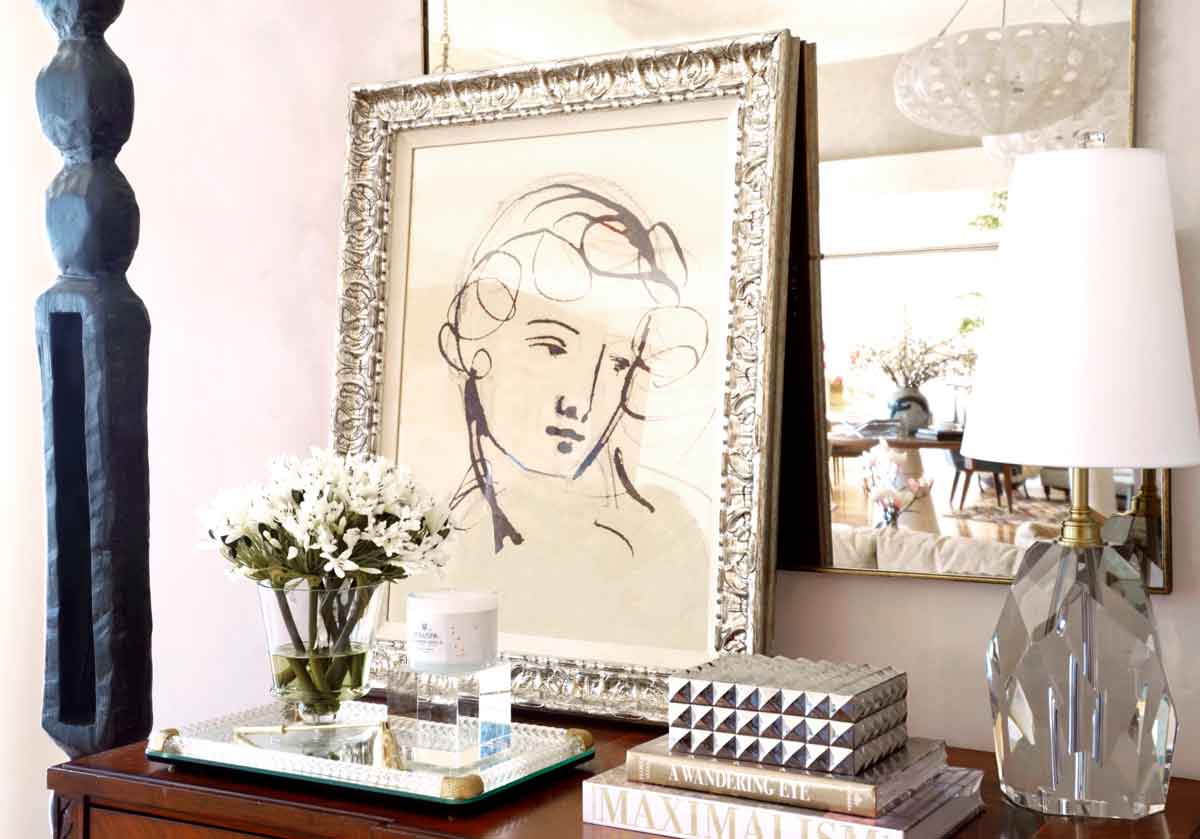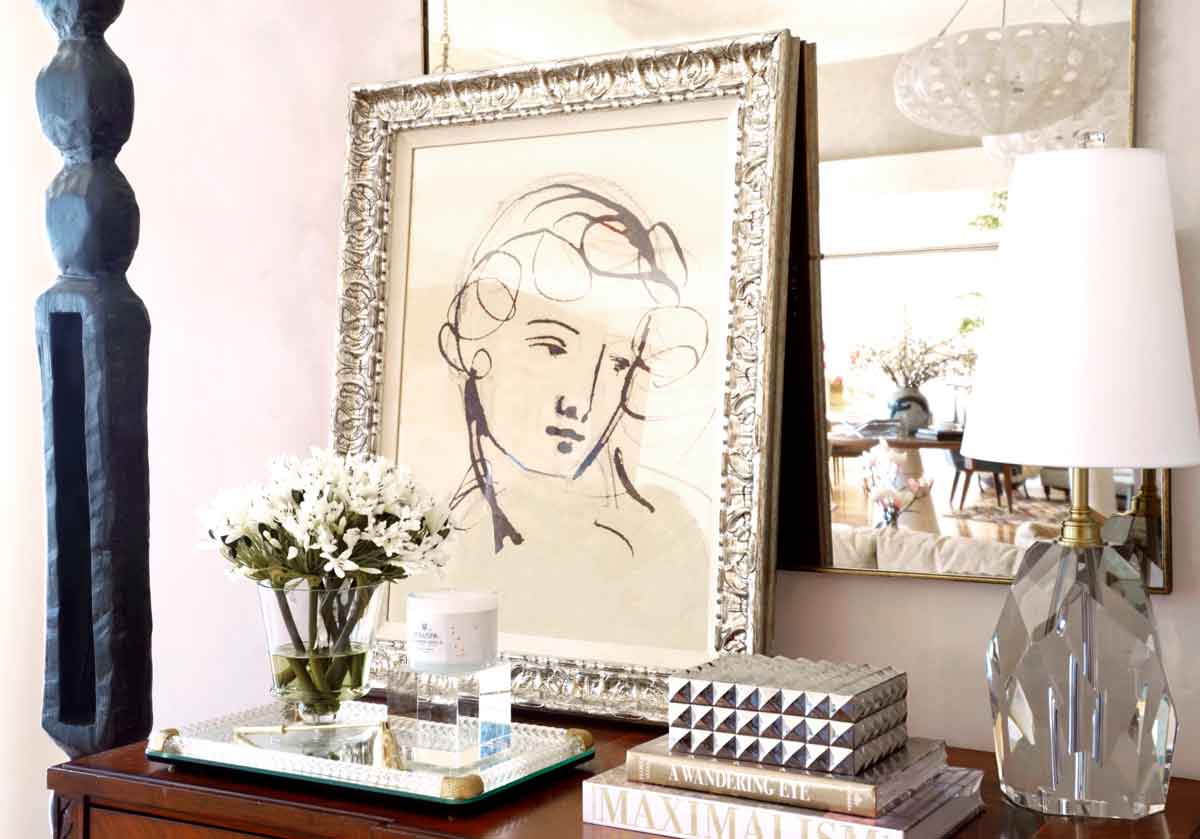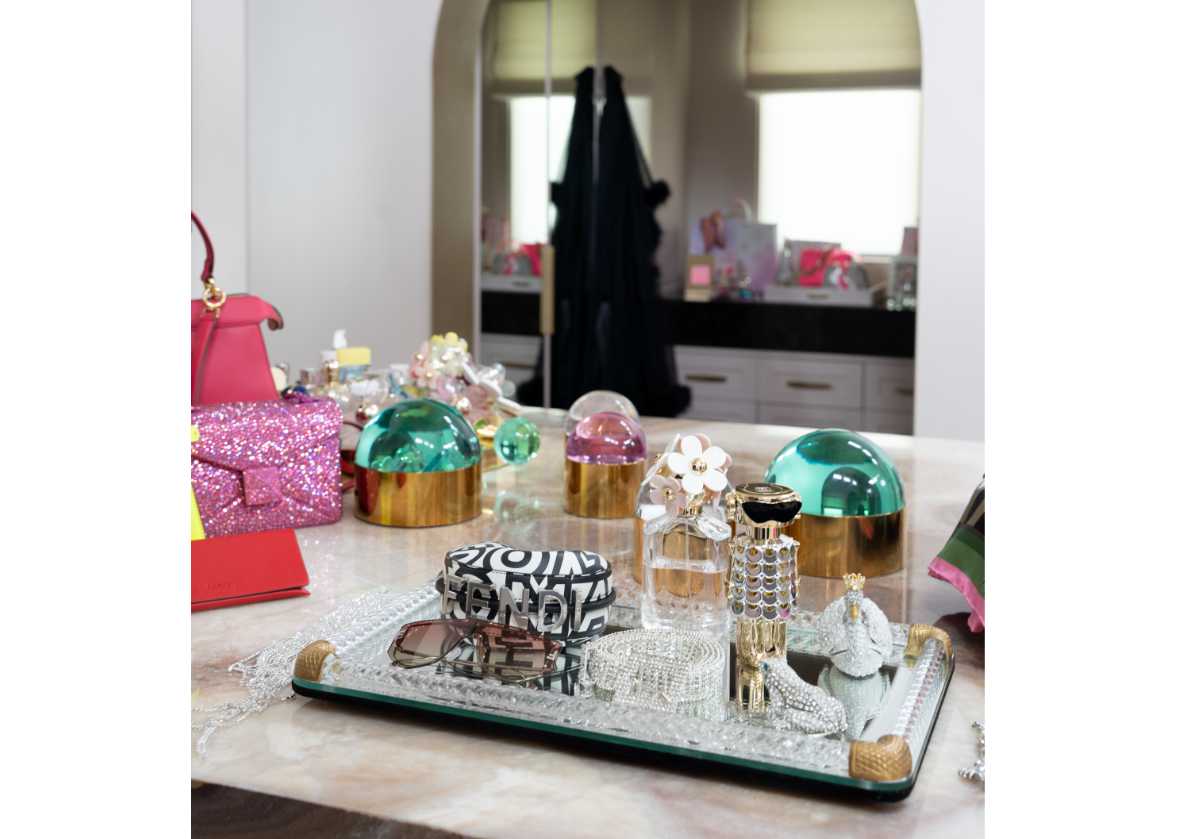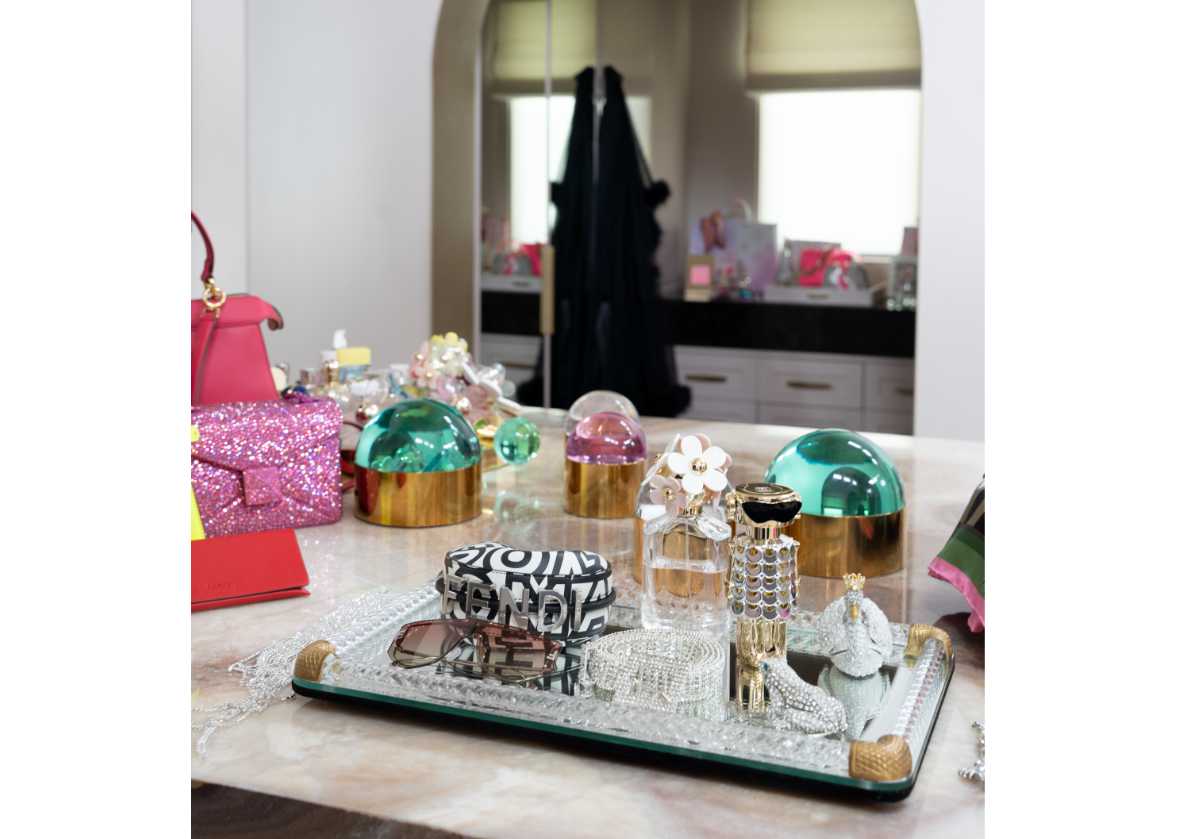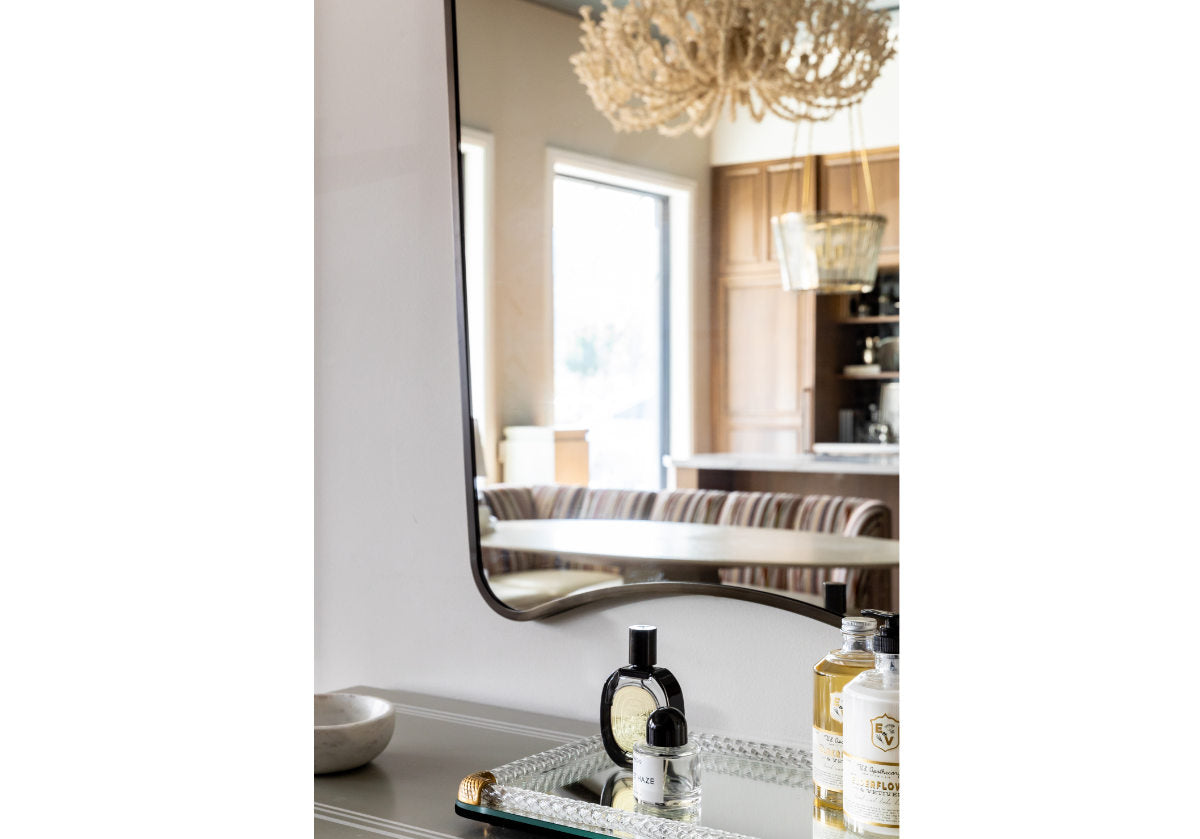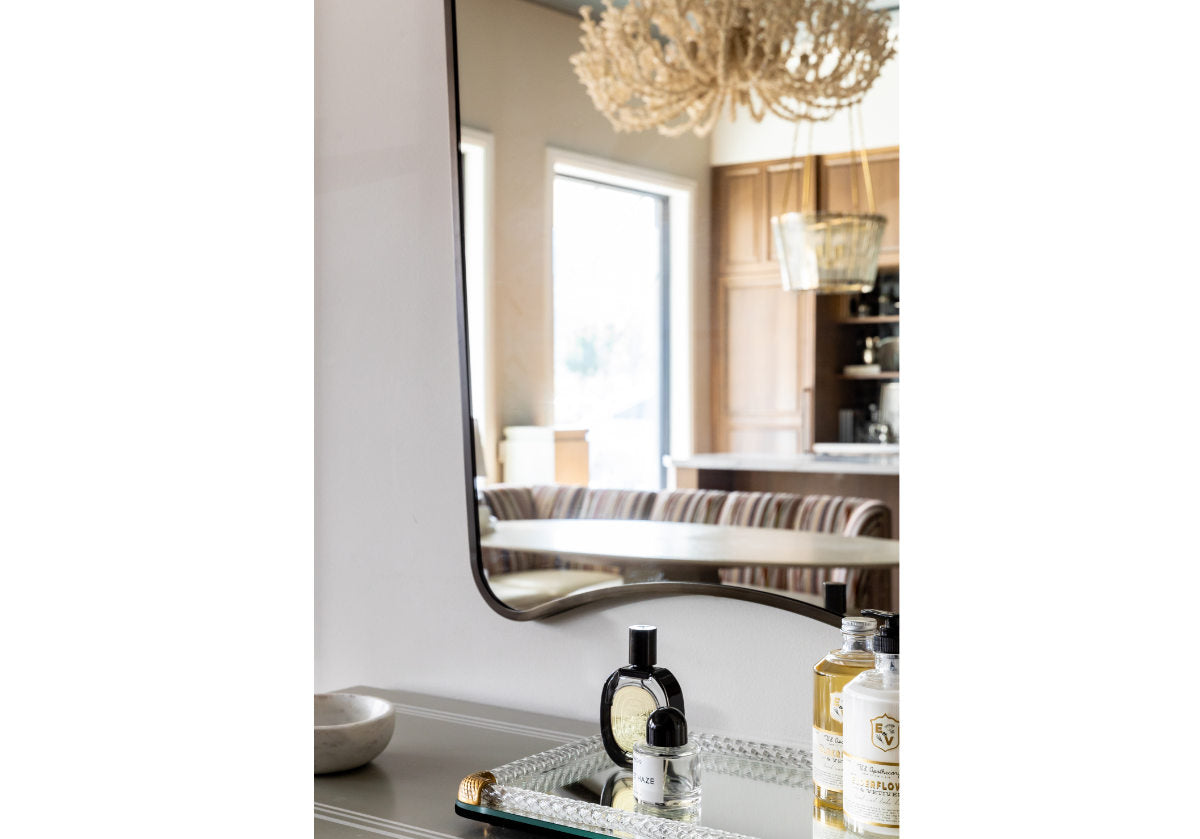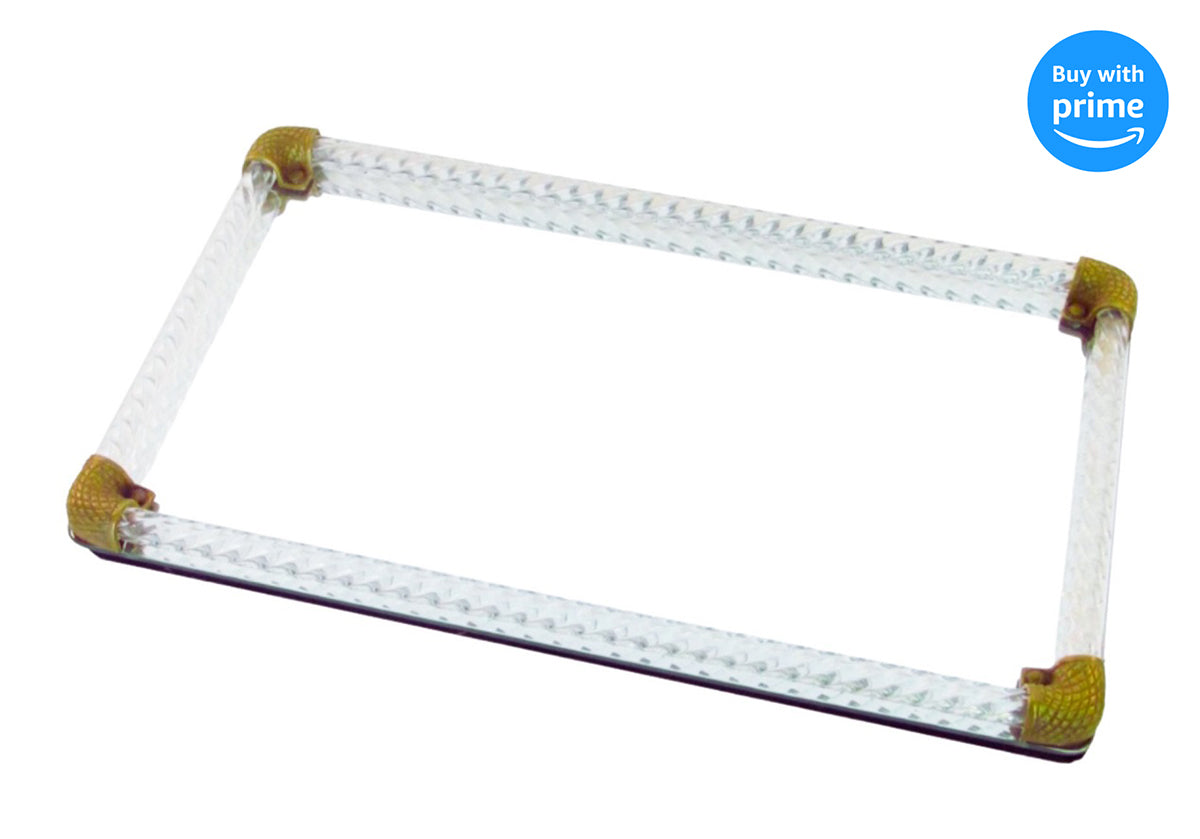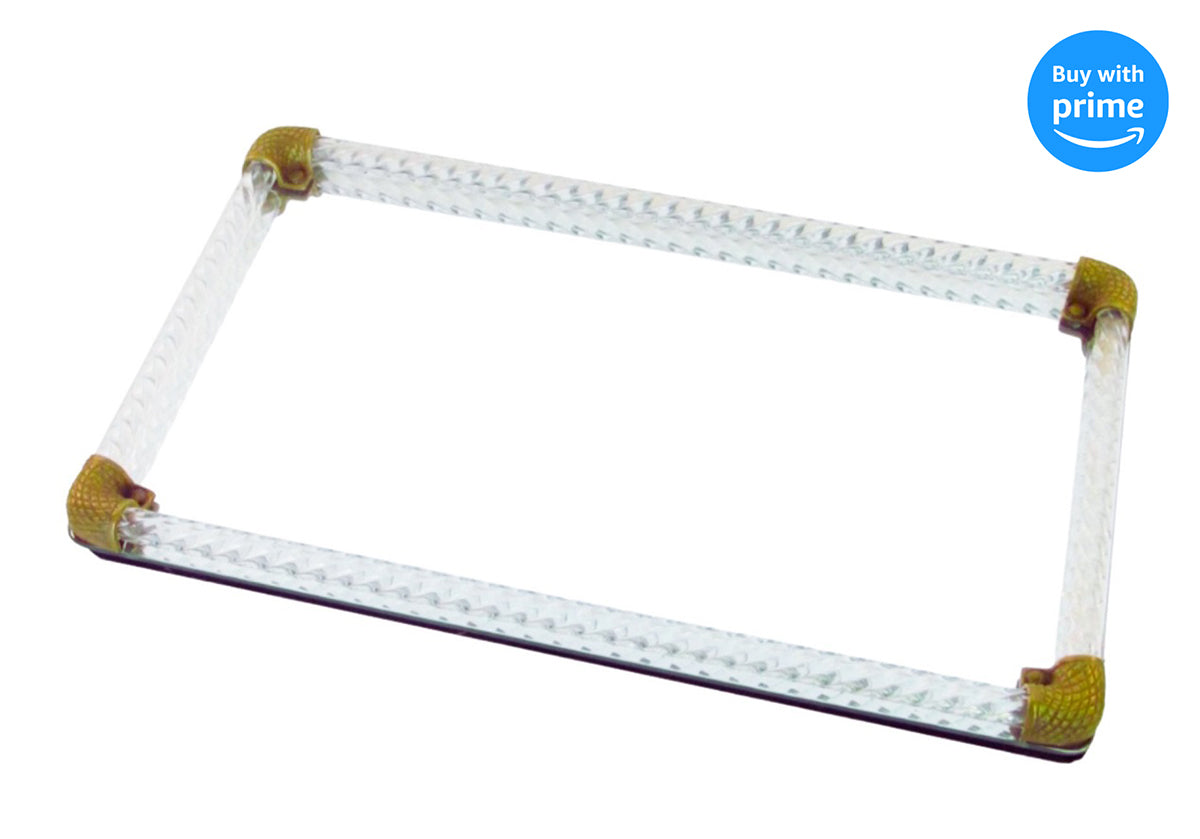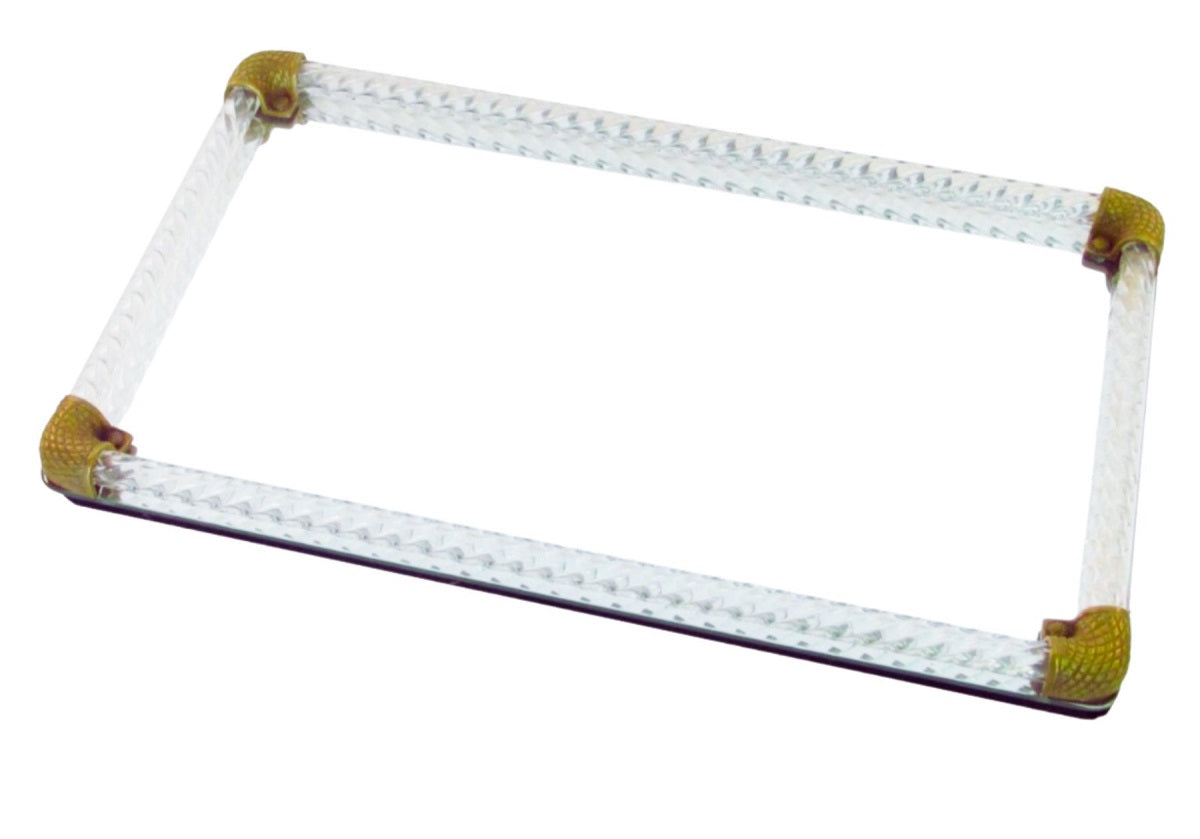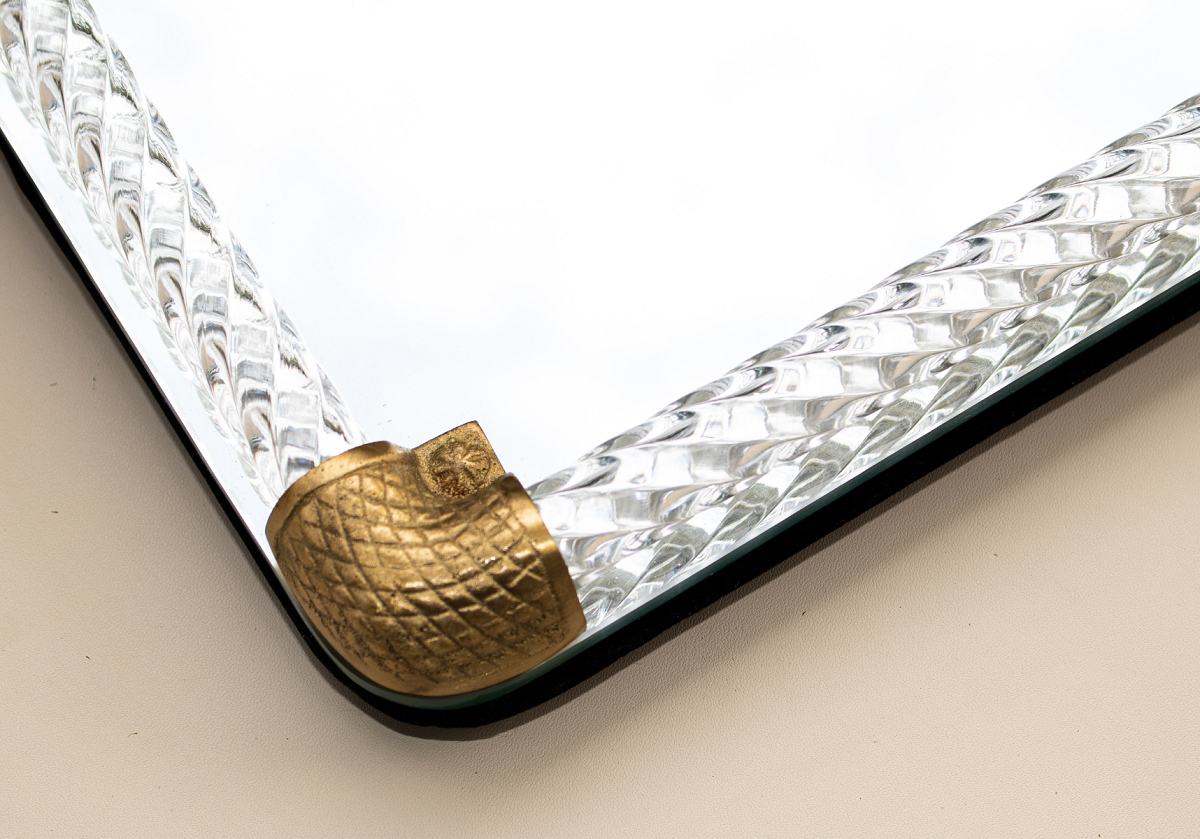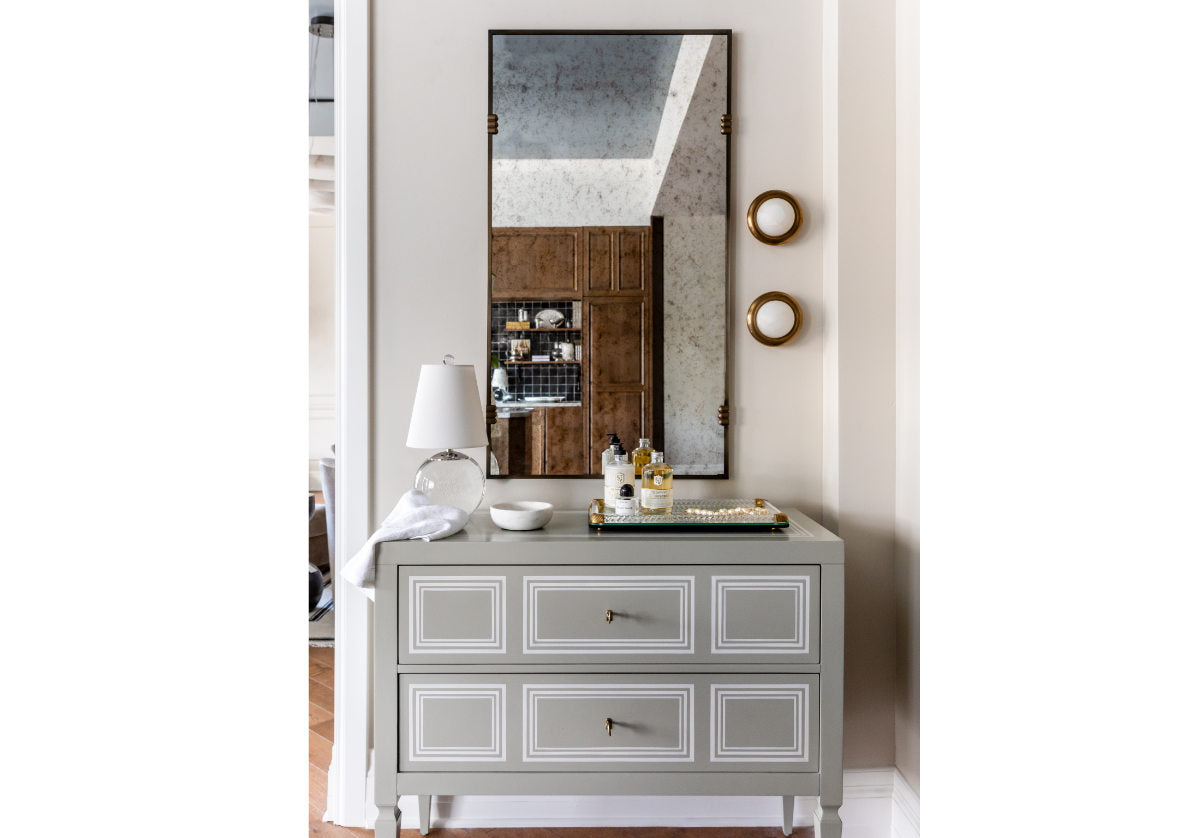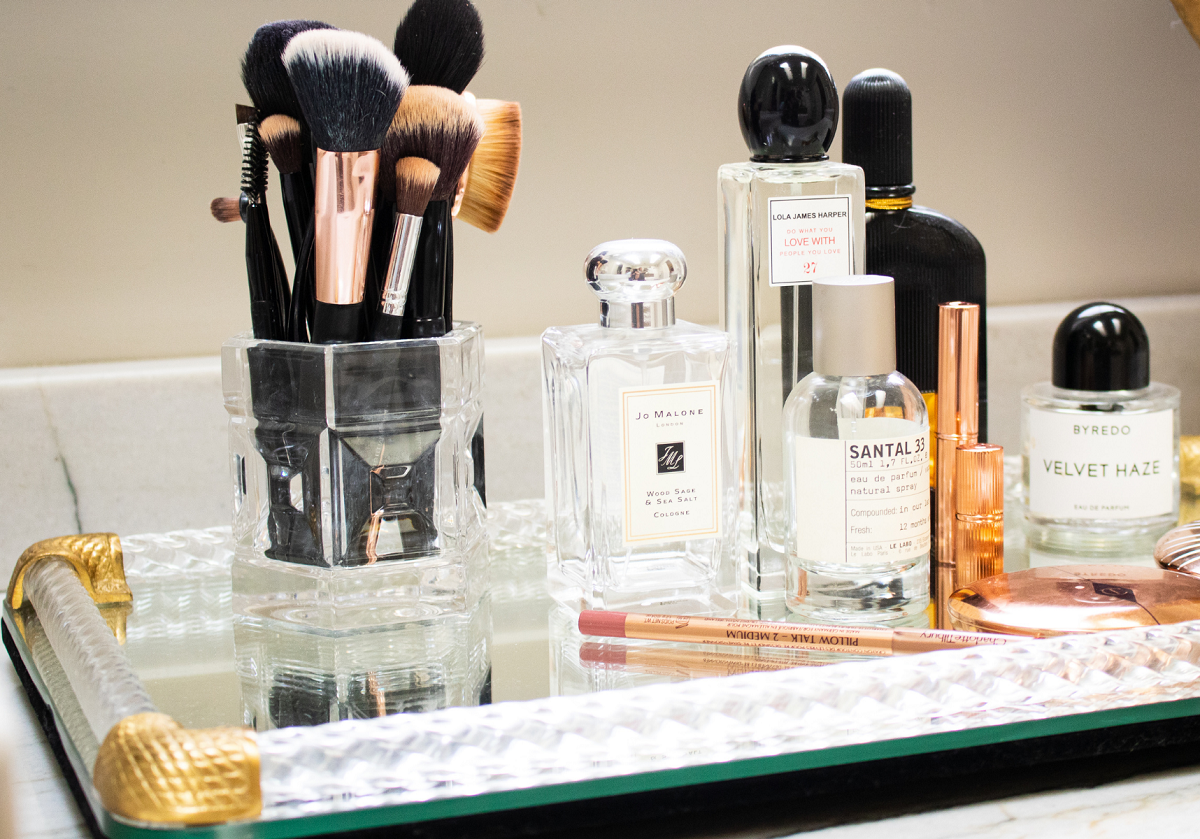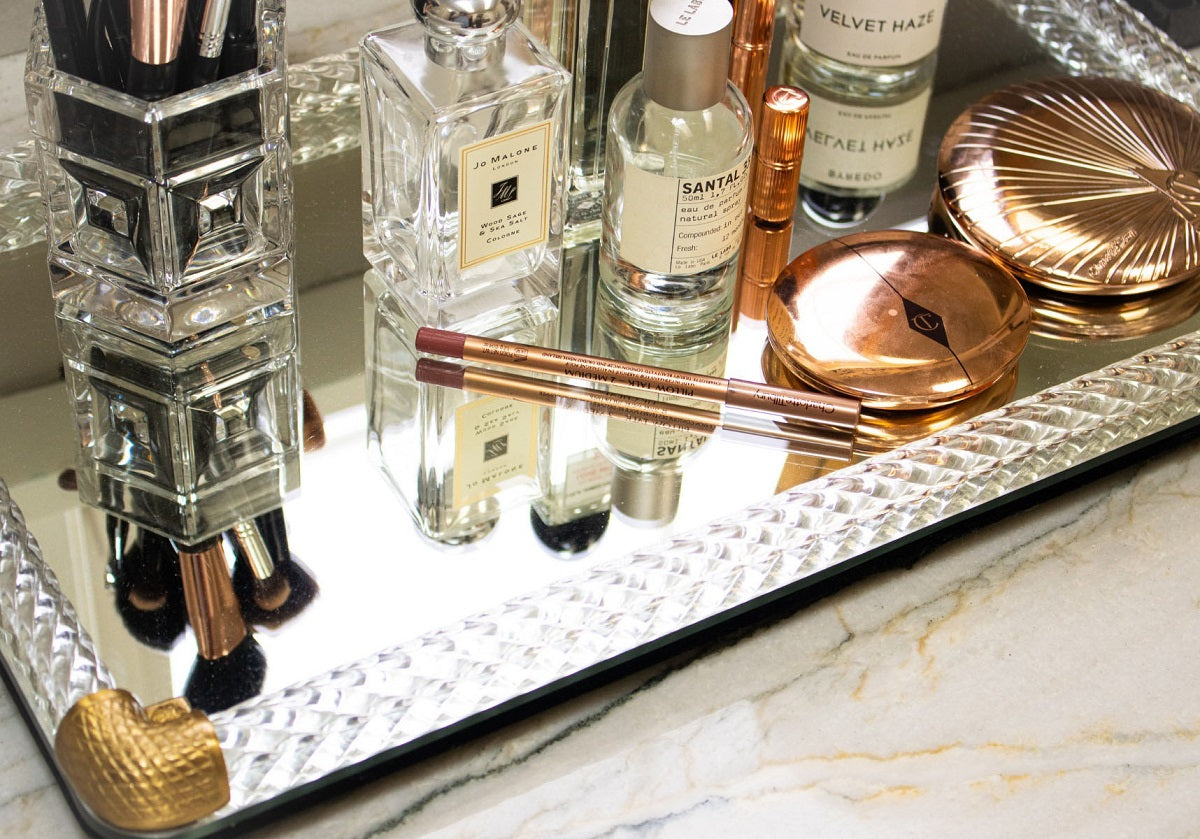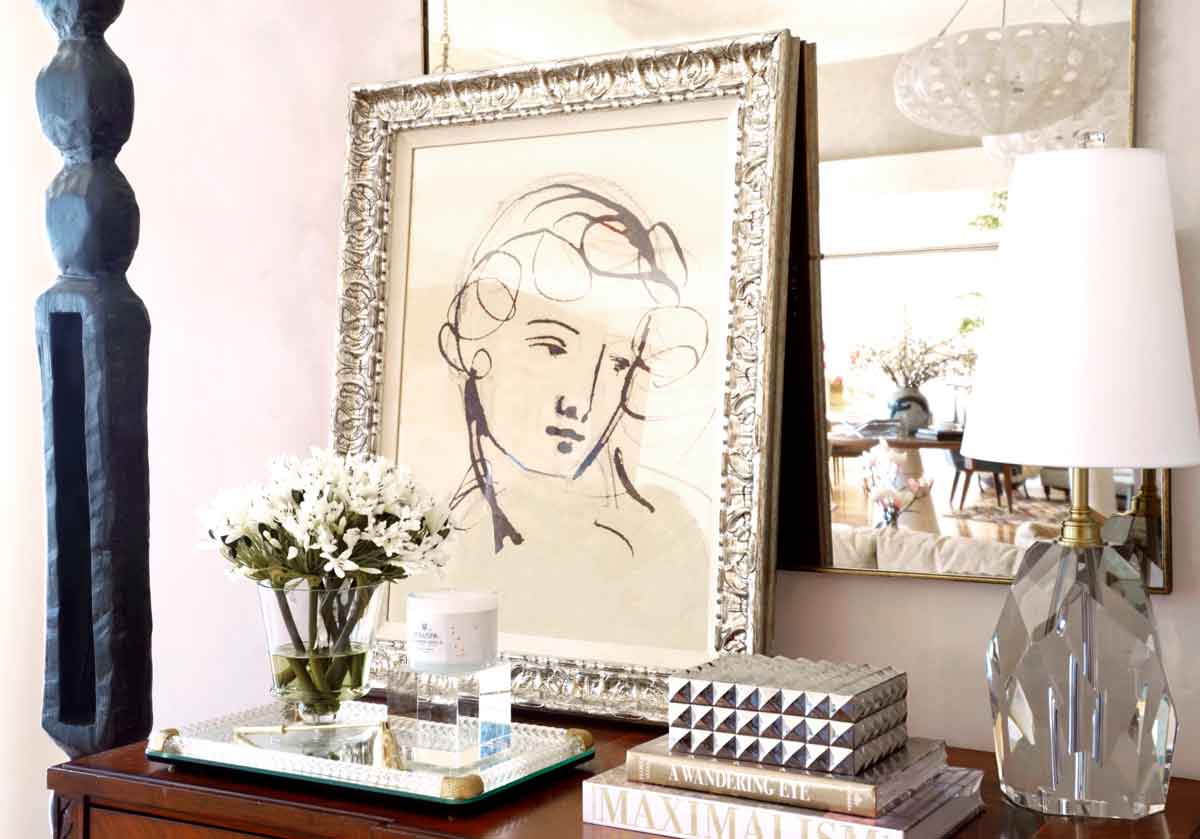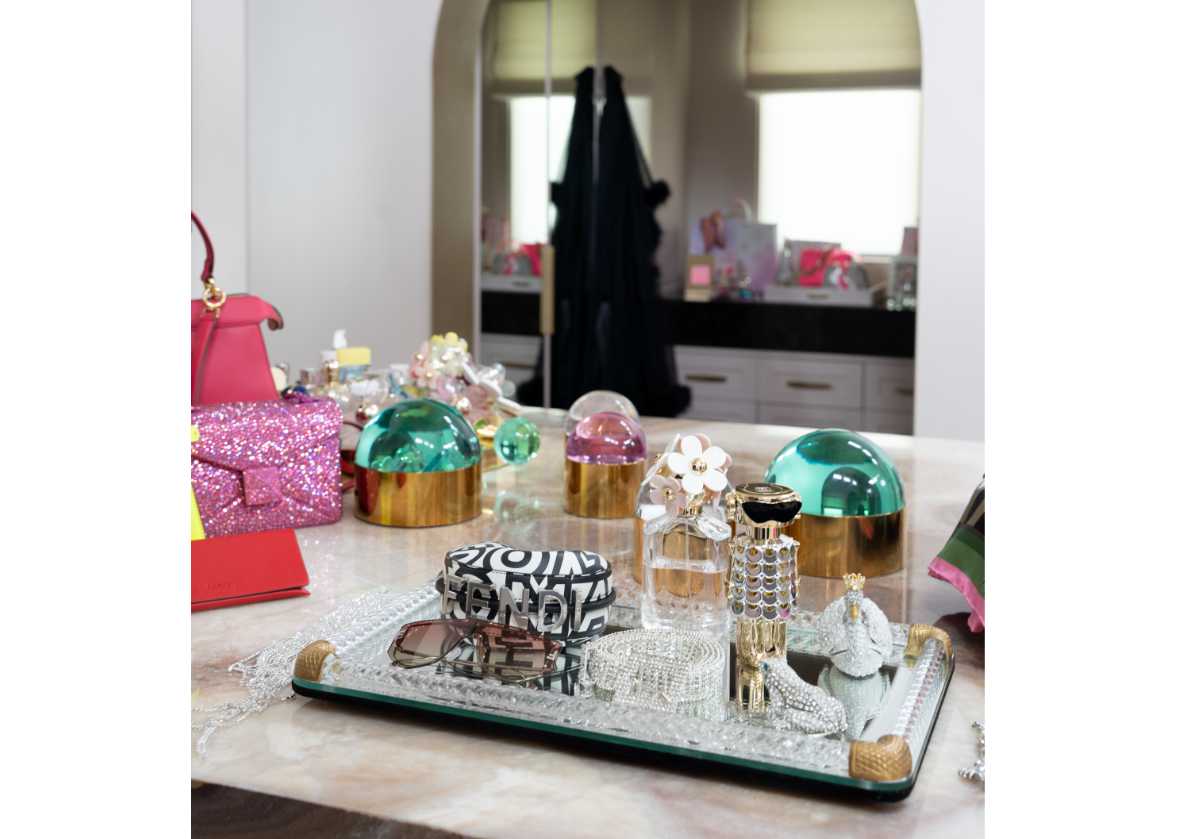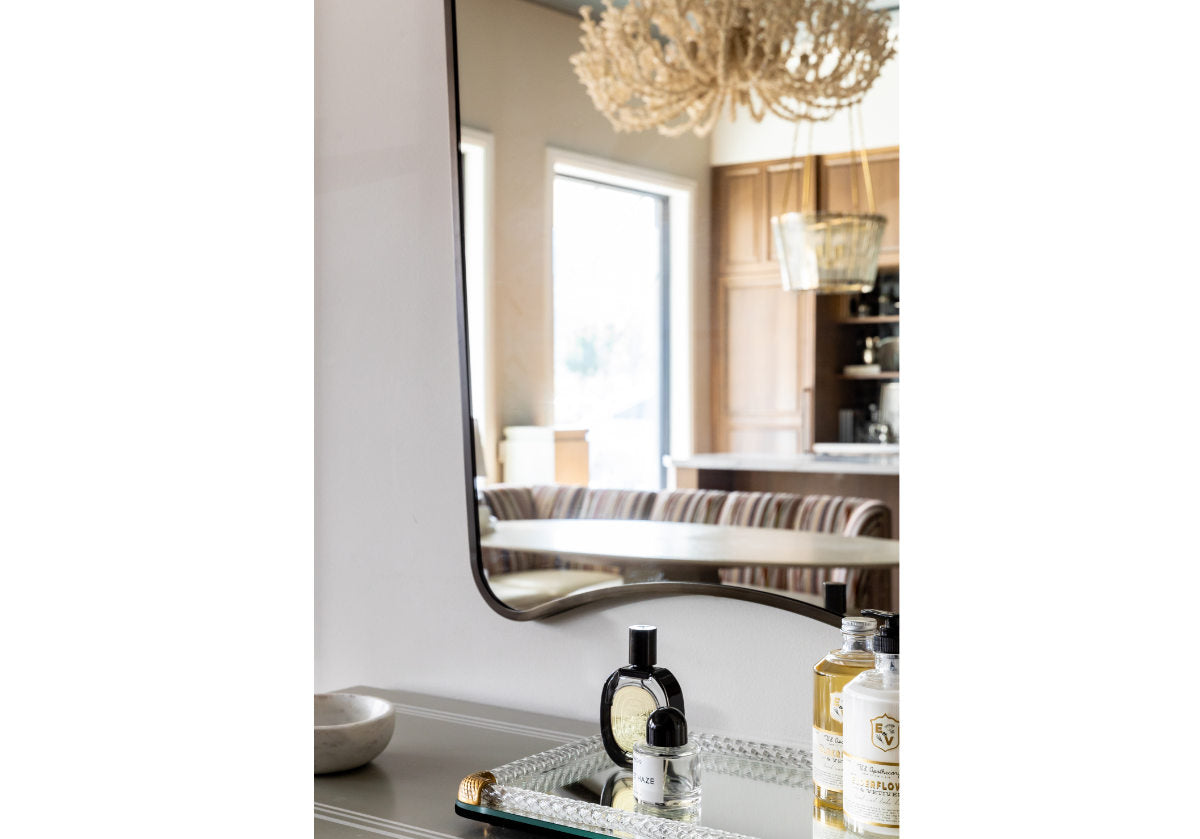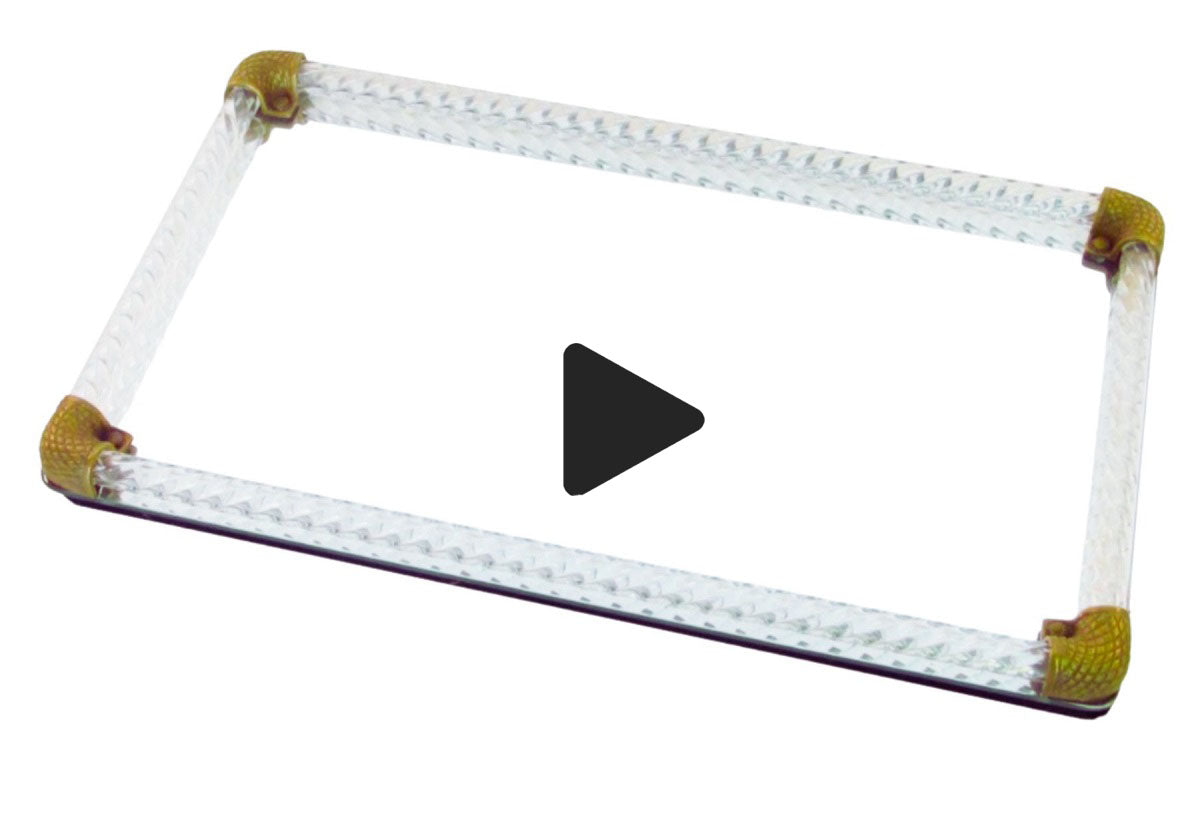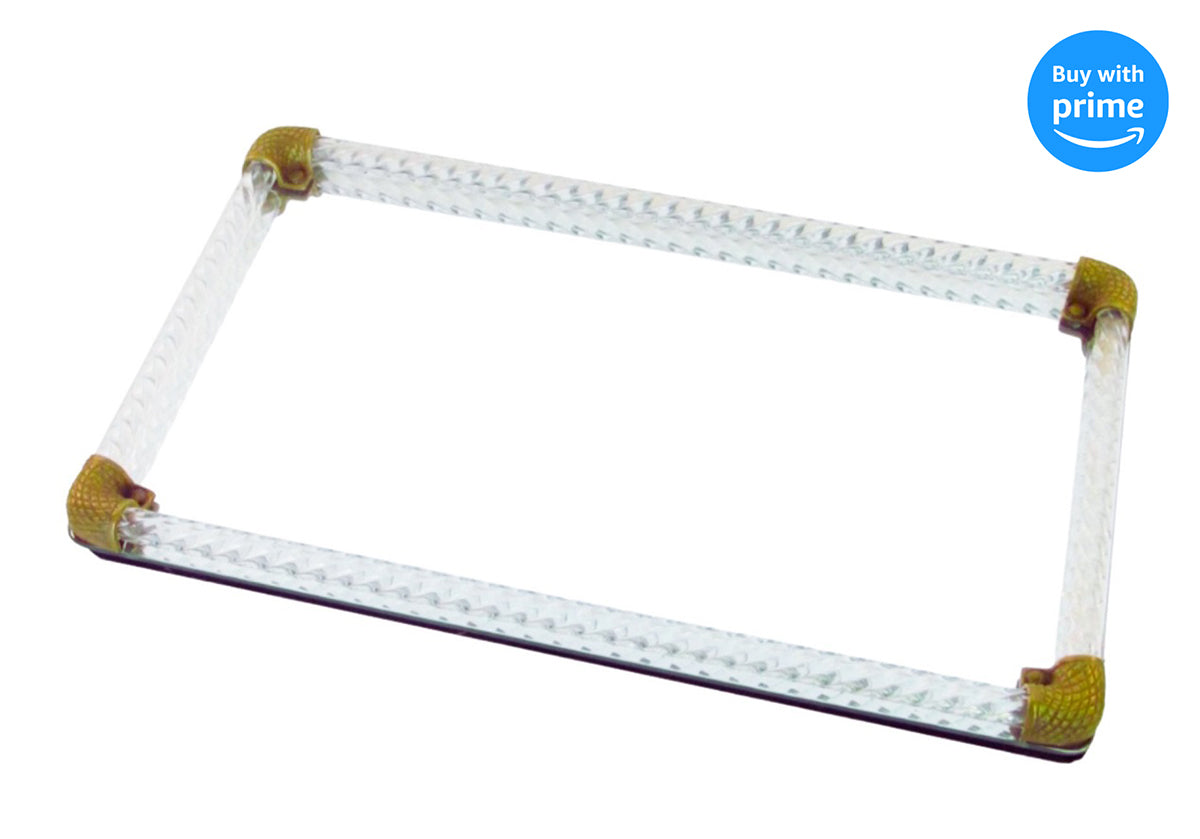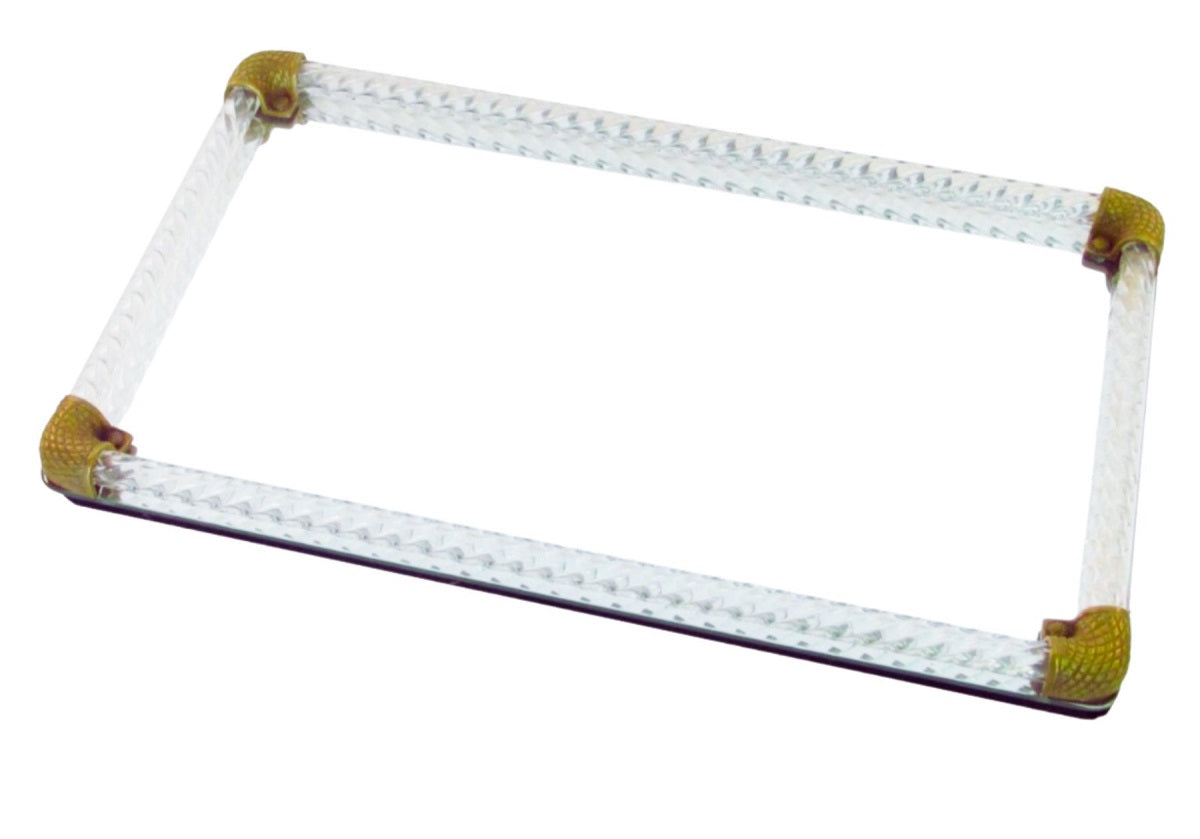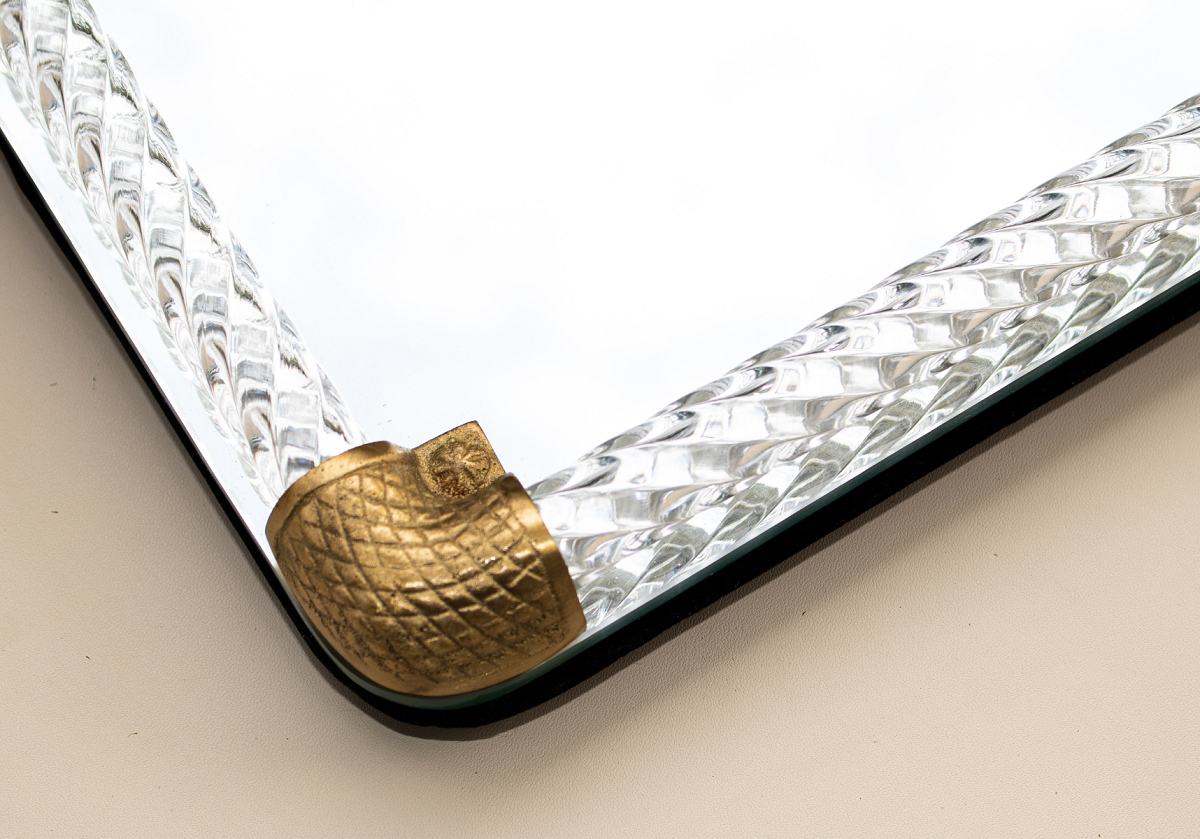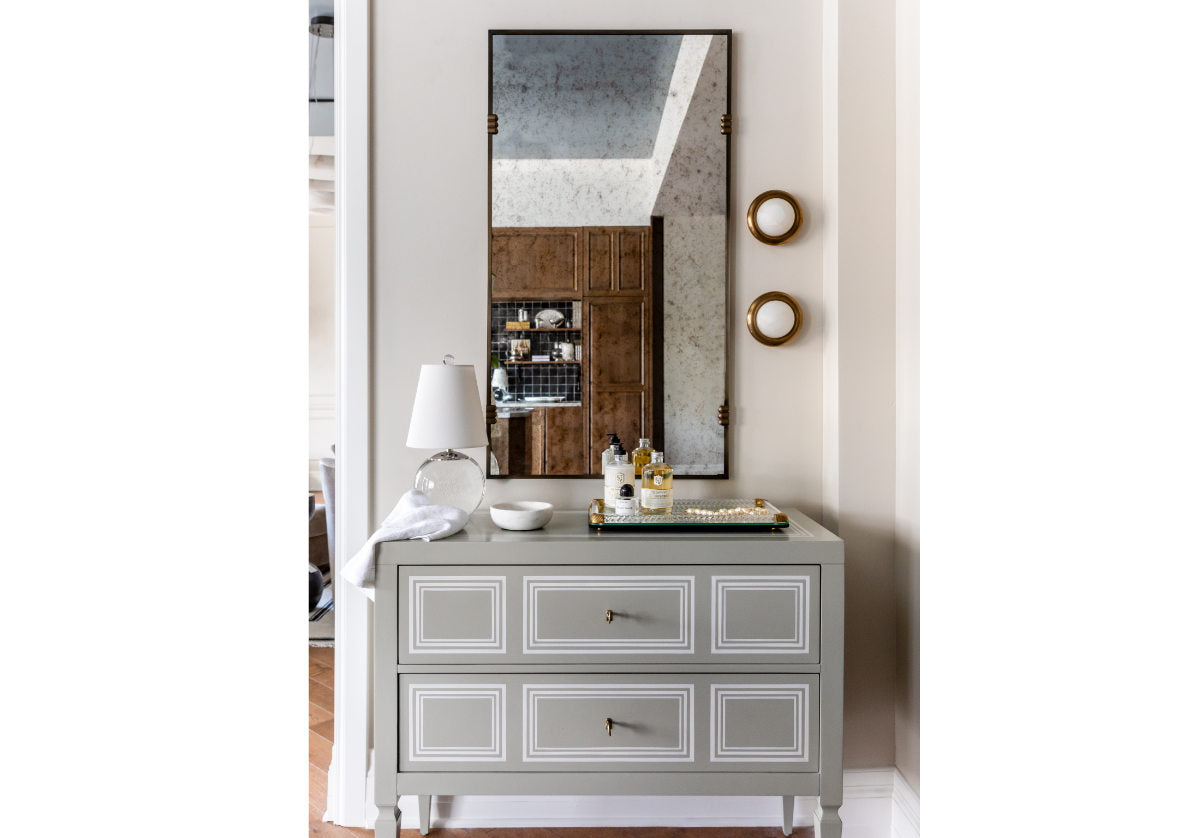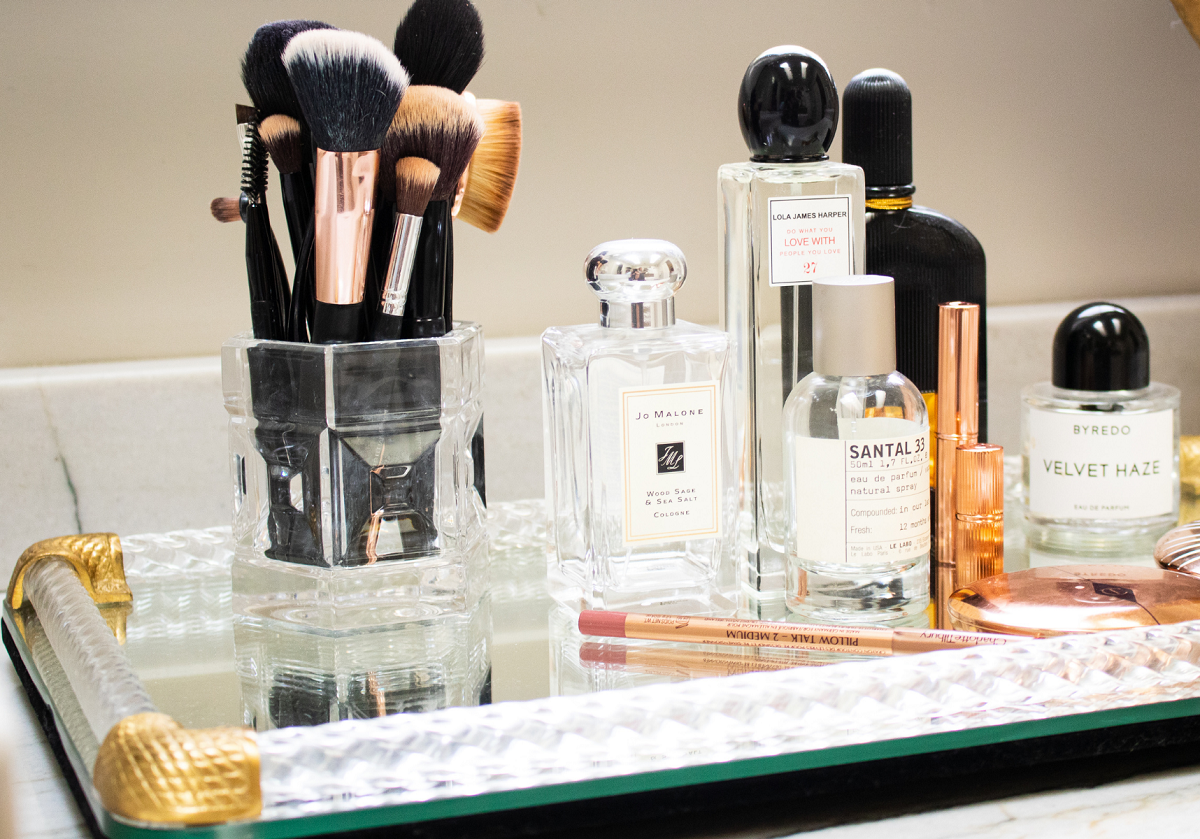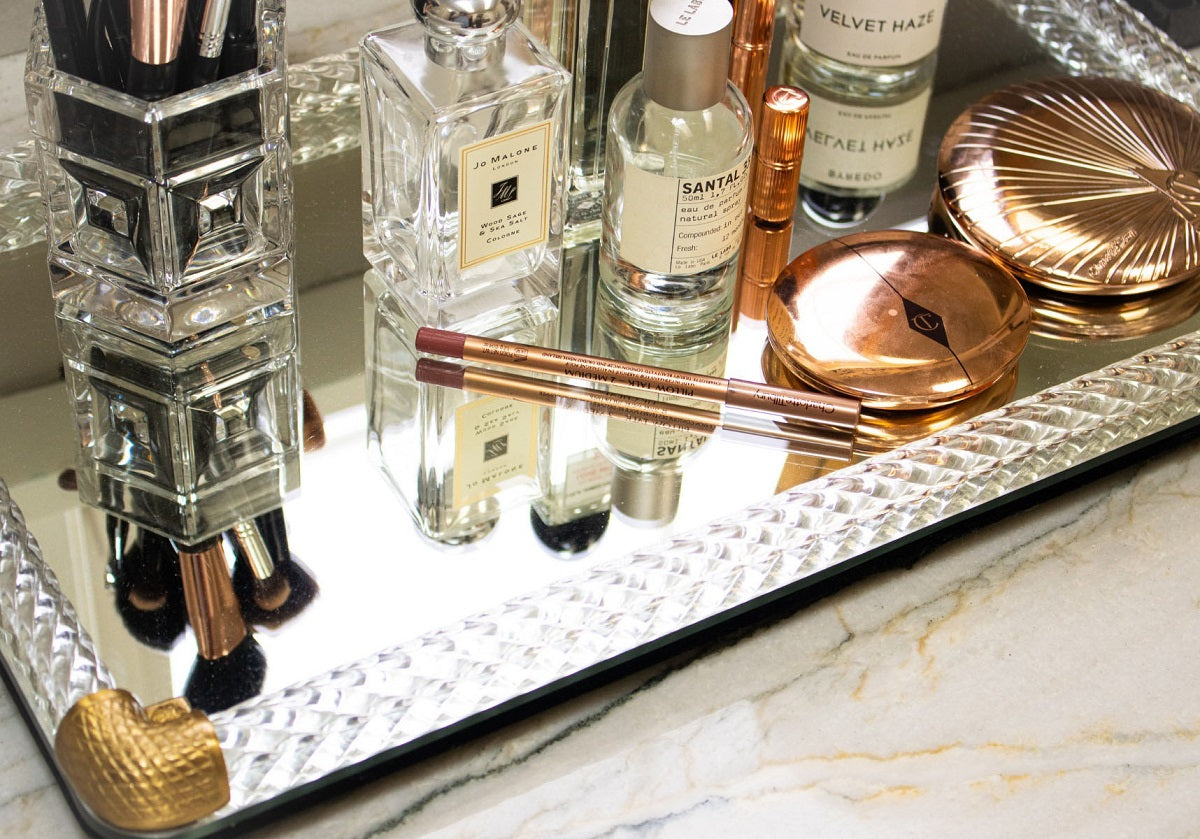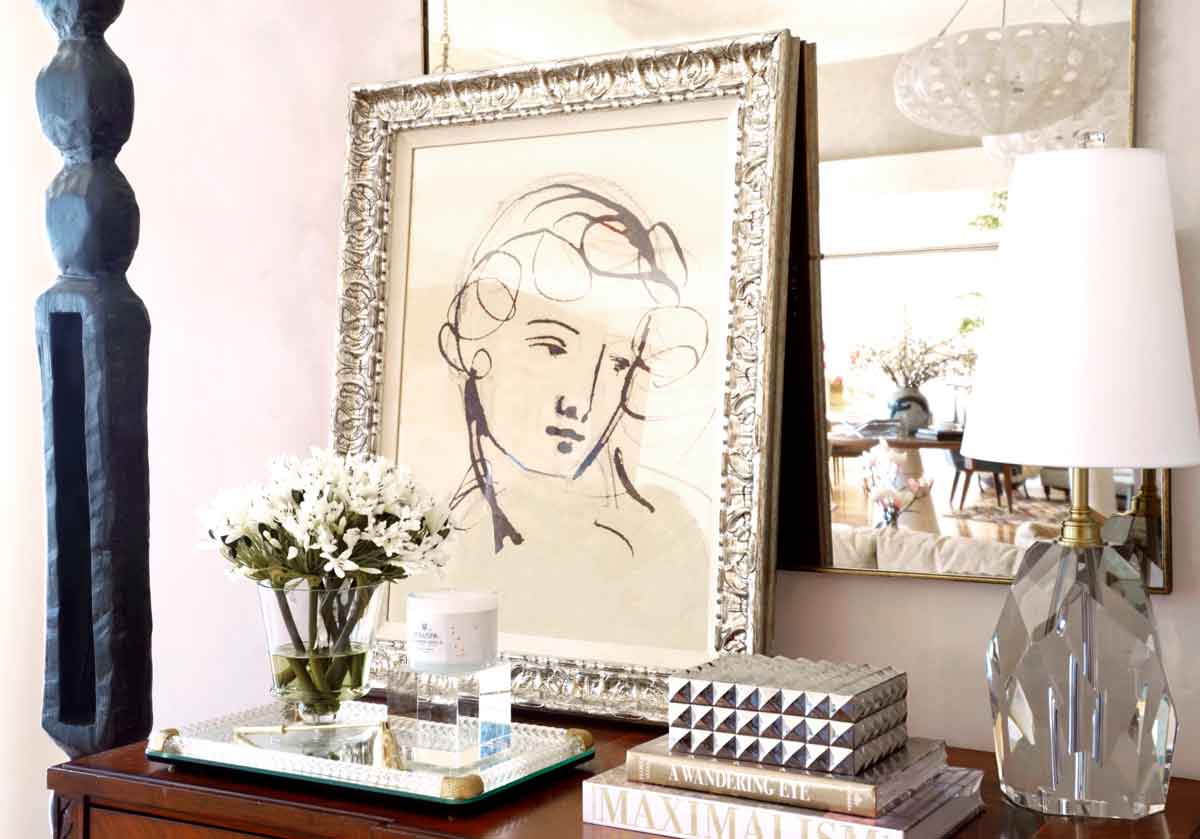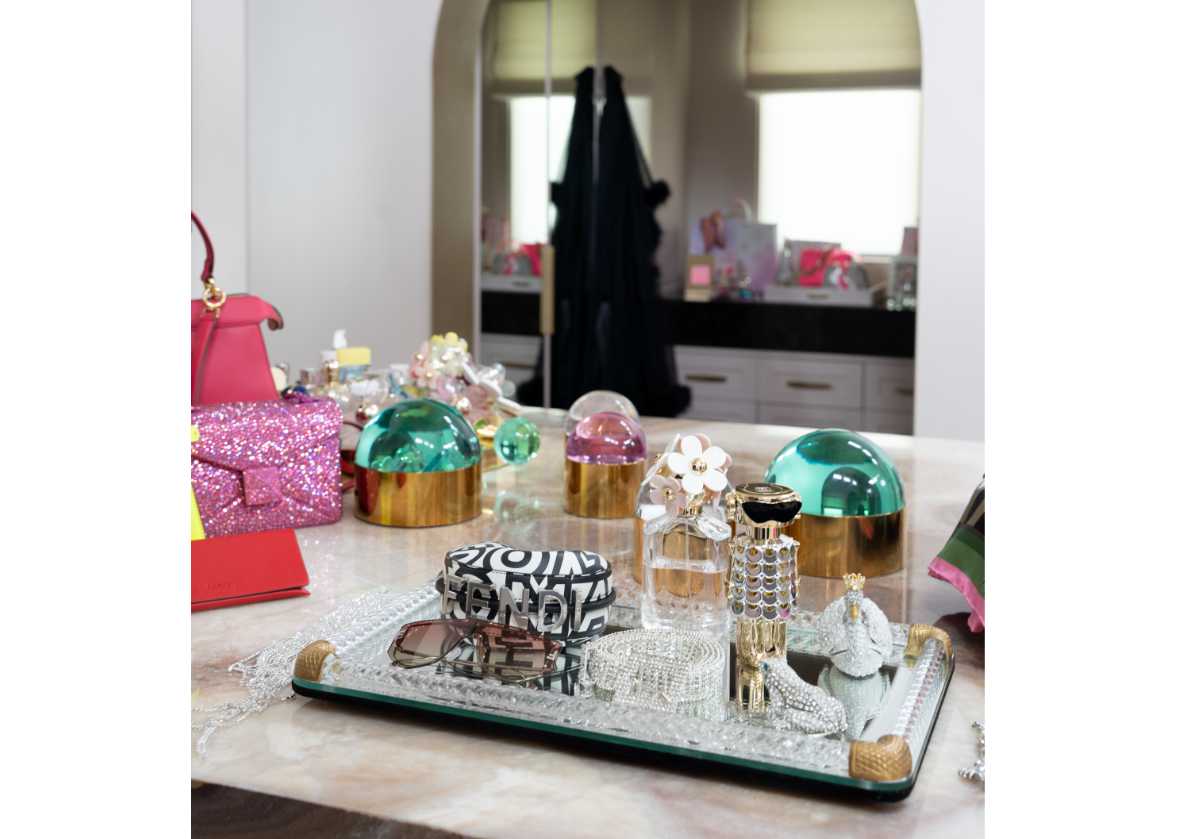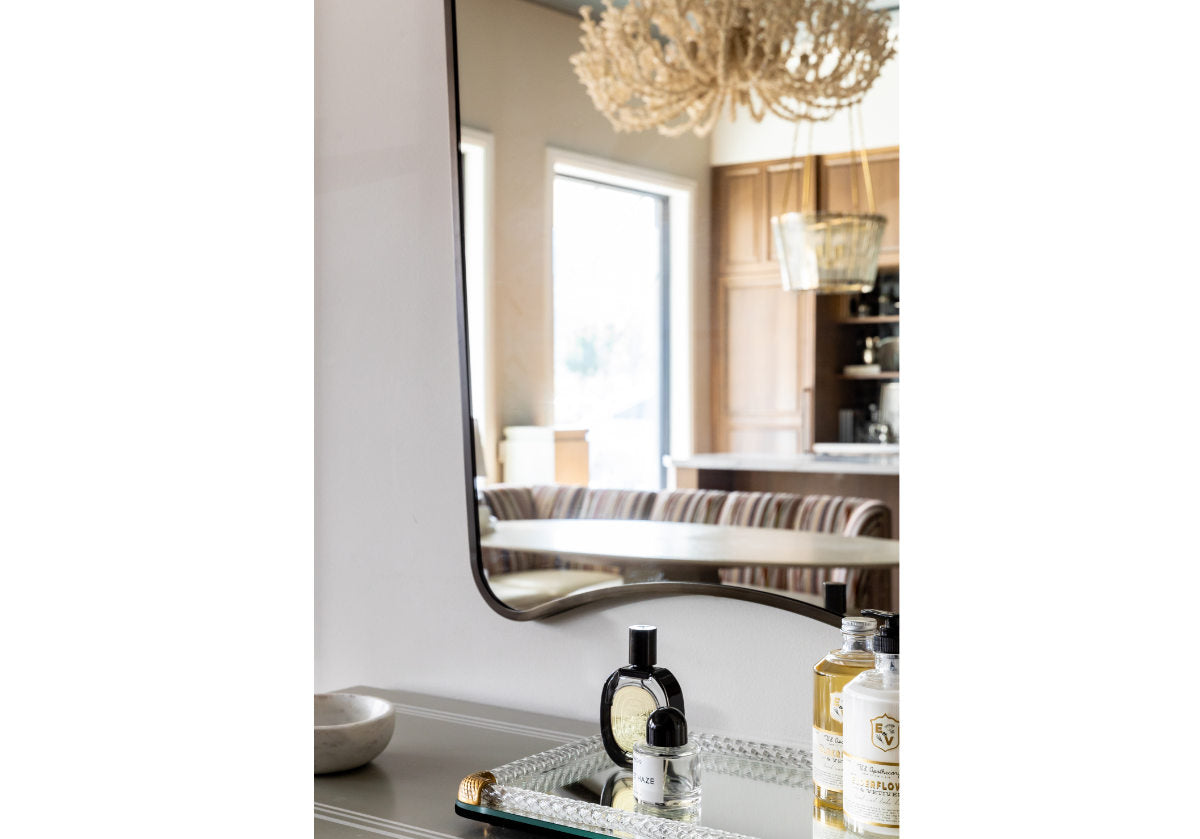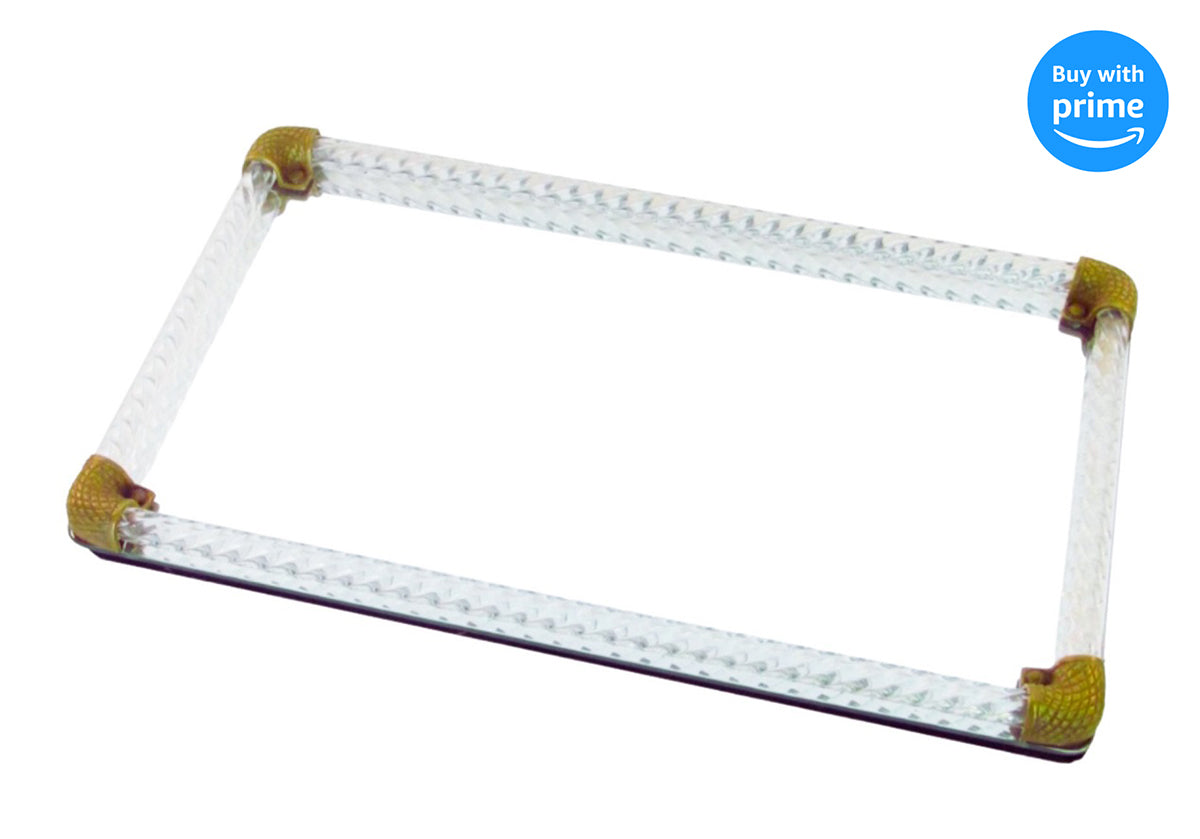 MAISON TRAY
---
• This item ships within 3-5 business days
DESCRIPTION
---
The Maison lends sophisticated elegance with its elongated glass tray enclosed by textured acrylic edging and accentuated by stunning brass corners. It effortlessly styles on a vanity with jewelry or on a coffee table with tabletop decor for an elevated design. 
DETAILS

---

Dimensions: 10.5" W | 18" L

---

Product Care:

Acrylic - Carefully clean with acrylic cleaner and a soft cloth, such as Novus. For scratches use an acrylic scratch remover, carefully following directions. Do not use glass cleaner, it will cause clouding.

Glass - Wipe with a dry microfiber cloth.

---
Creative Director Jessica Bennett is known for her impeccable taste and beautiful approach to everyday luxuries. She created her own line of exclusive products blending elegance and functionality. Explore her collection now.
---
Perfect!
The tray is an elegant addition to my vanity. It provides a chic platform for organizing and displaying my jewelry and perfumes. Its simple design complements the aesthetic of my vanity while keeping everything in its place. A stylish and functional accessory for any dressing area.
Elegant and thoughtful design
Perfect to display foods or trinkets! Love that you can remove then rods to clean!!
Luxury meets function!
I saw this tray styled in the showroom on their new Beatrice etagere and instantly swooned. They had perfume laid out on it with a couple pairs of surpassed, so genius. I recently purchased the Beatrice and need this gray to copy their styling. I love the twisted acrylic rope detailing, never a detail forgotten! Surprisingly light weight as well.
PERFECTION!
I love this tray! I am so impressed with the details on the metal corners and acrylic edges. It is incredible in person! I love that the bottom is mirrored and beautifully displays my perfume and makeup products. This tray makes my bathroom look stunning! 10/10 recommend.
Timeless!
I can't get enough of the Maison tray - I purchased two! It is timeless and so beautiful. It is versital and can be used in a bedroom, closet, entry way, etc. I have one in my dressing room and one in my bedroom. It elevates the most simple items such as perfume bottles, a frame, or a beautifil necklace. The tray itself is just as beautiful as anything you may choose to display...stunning!