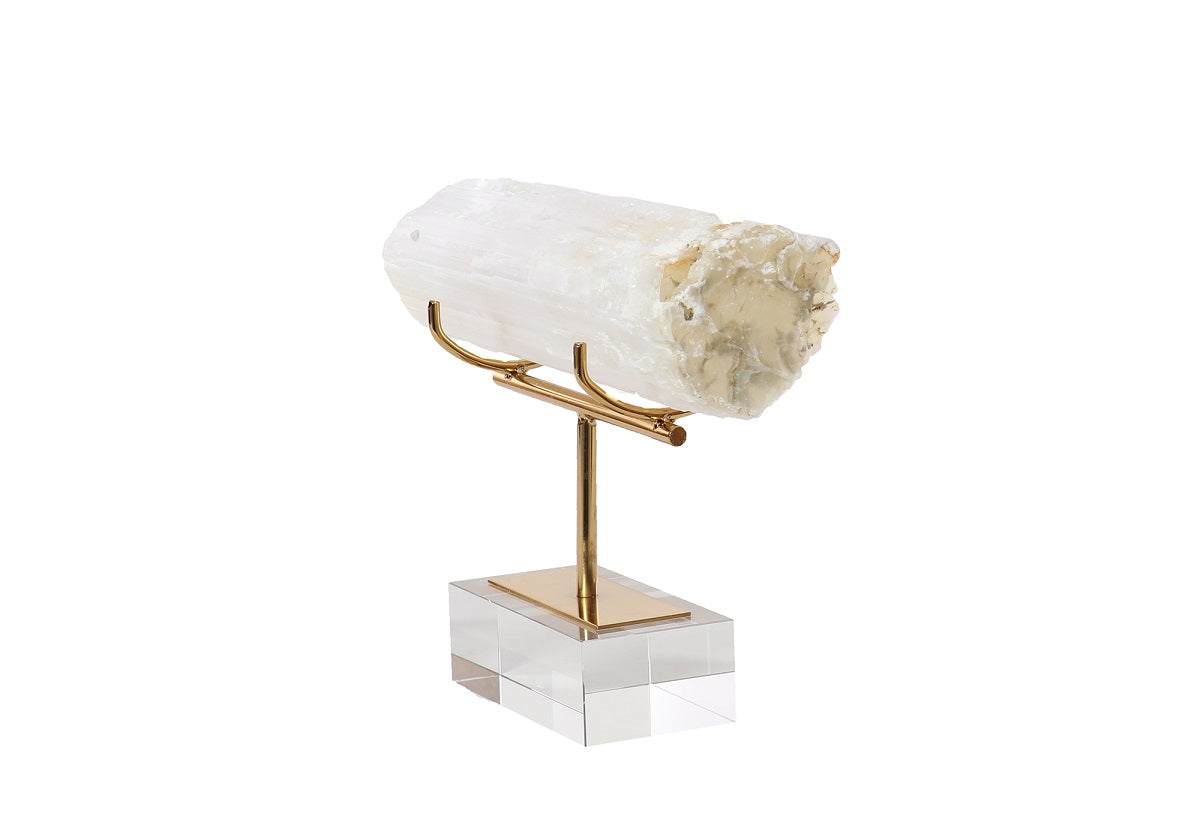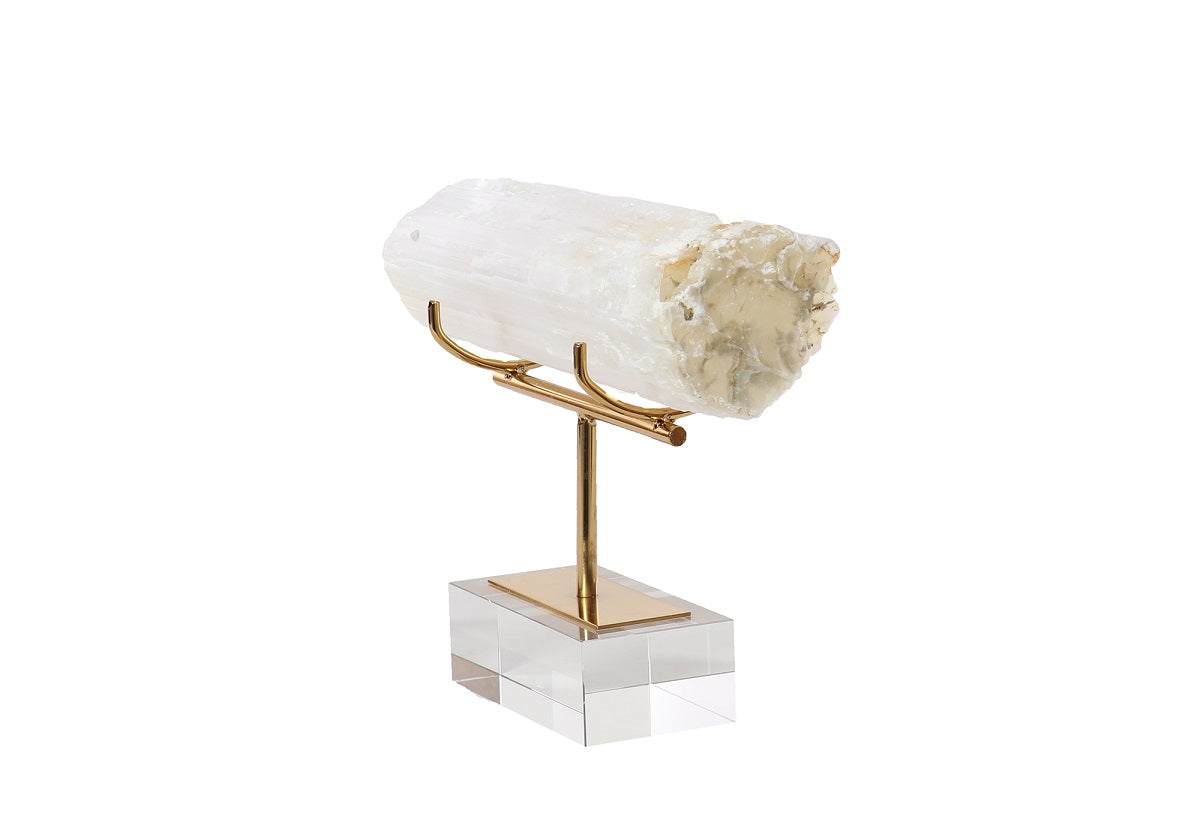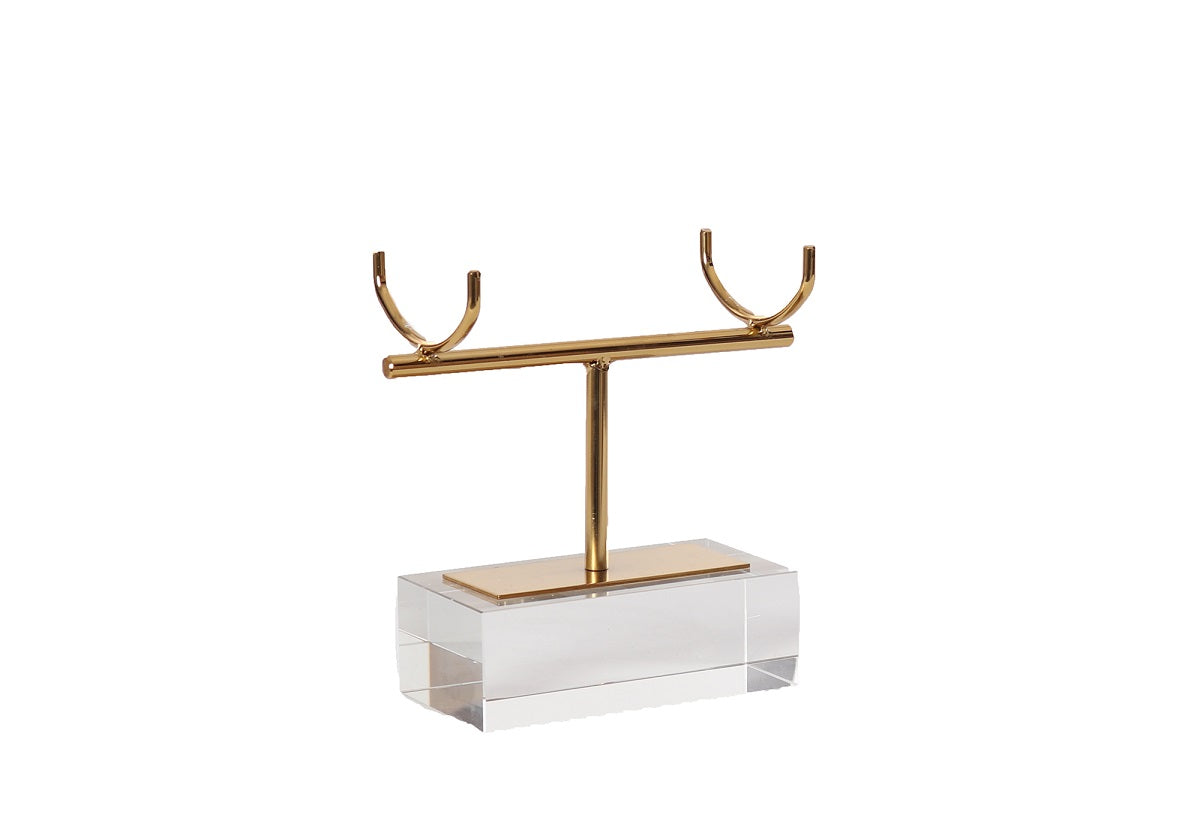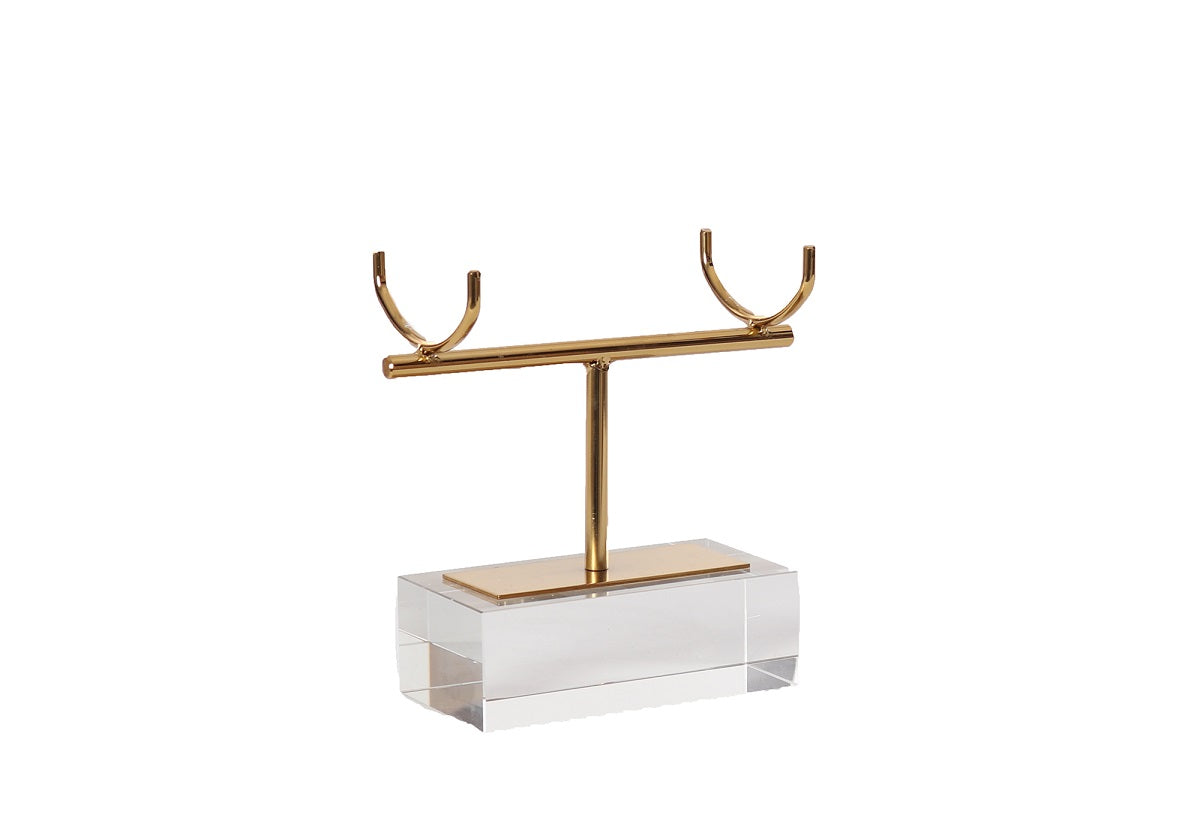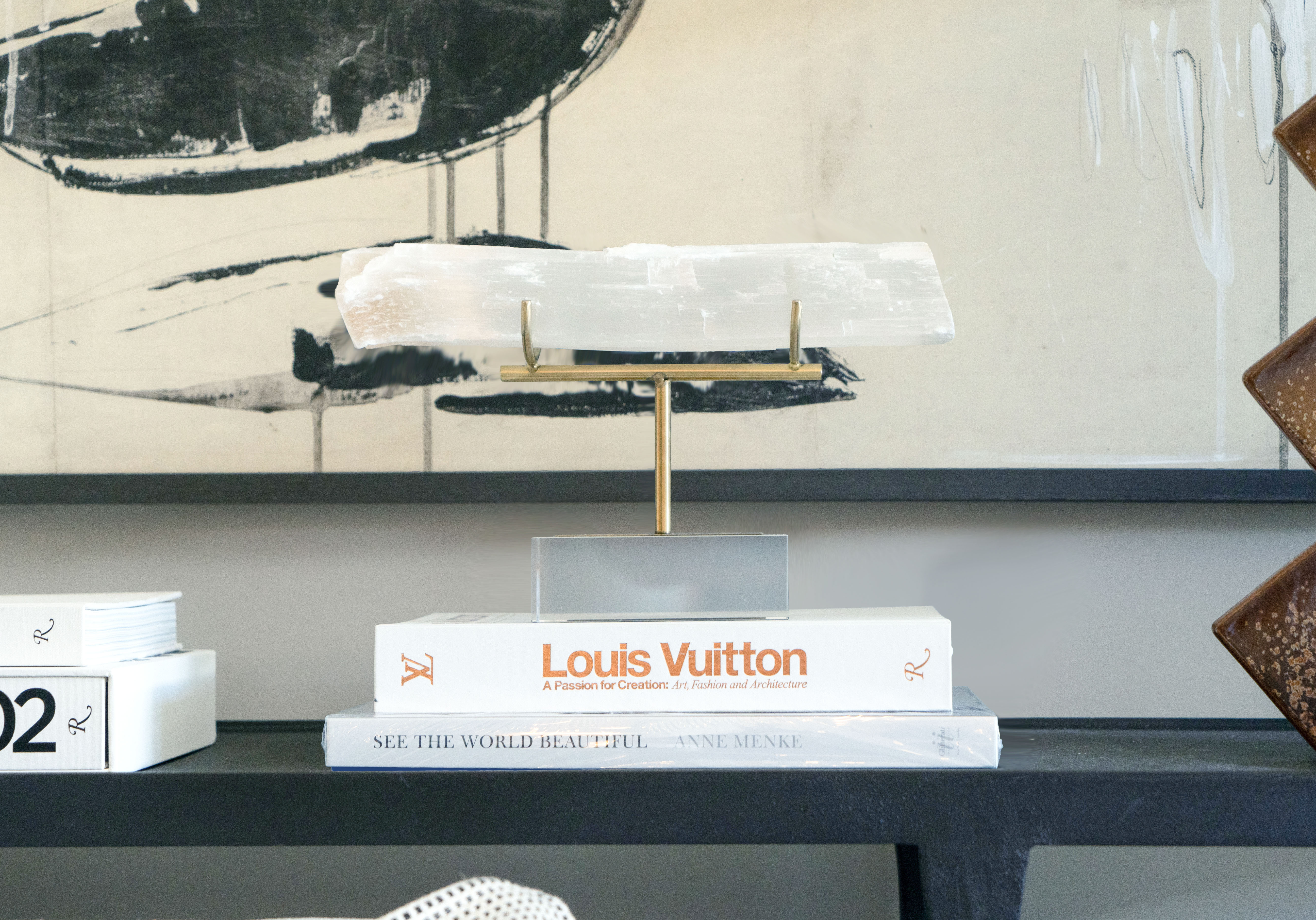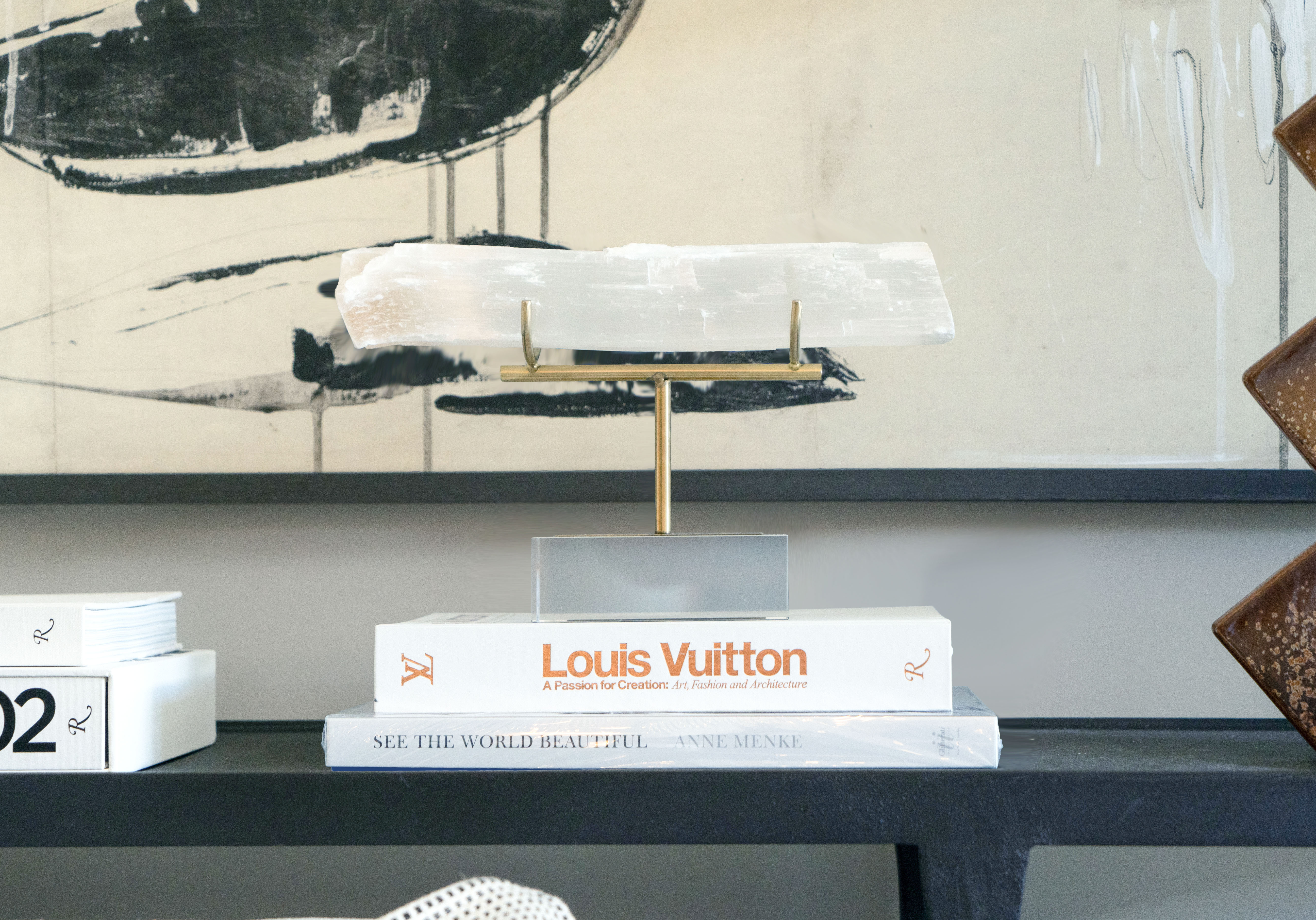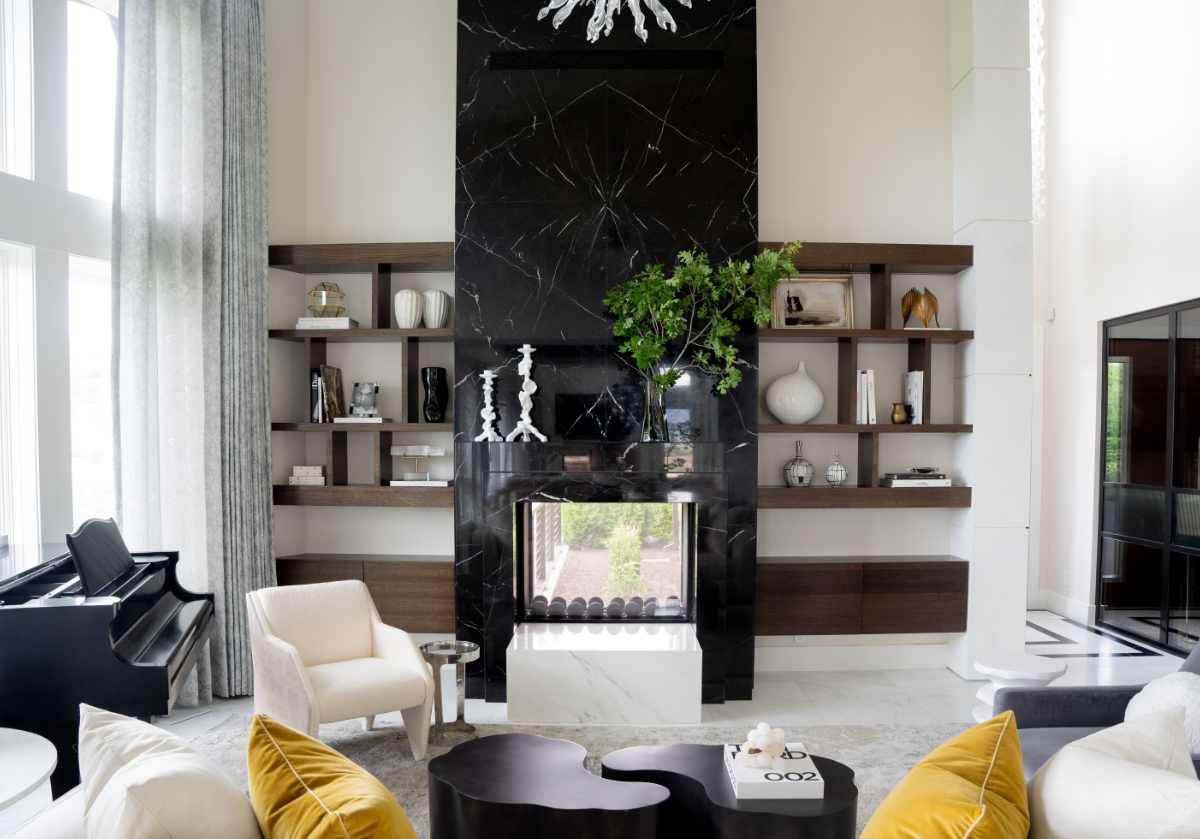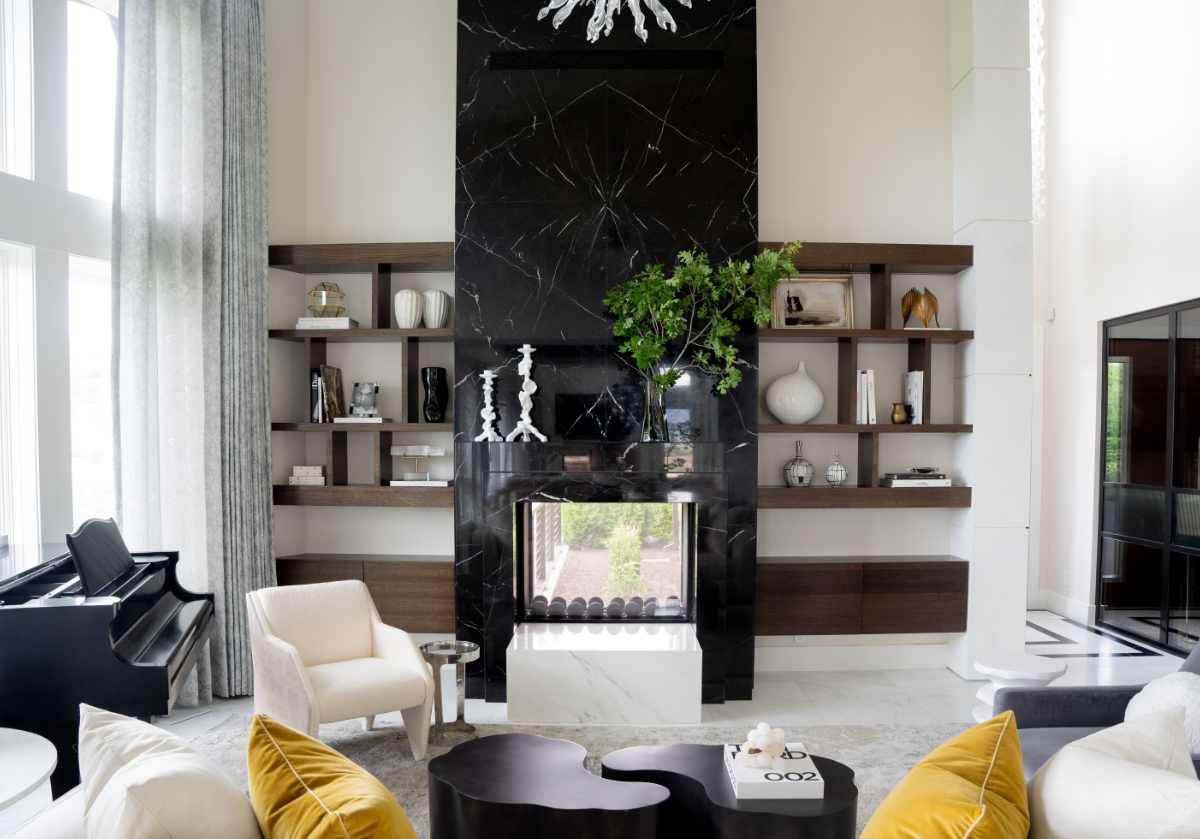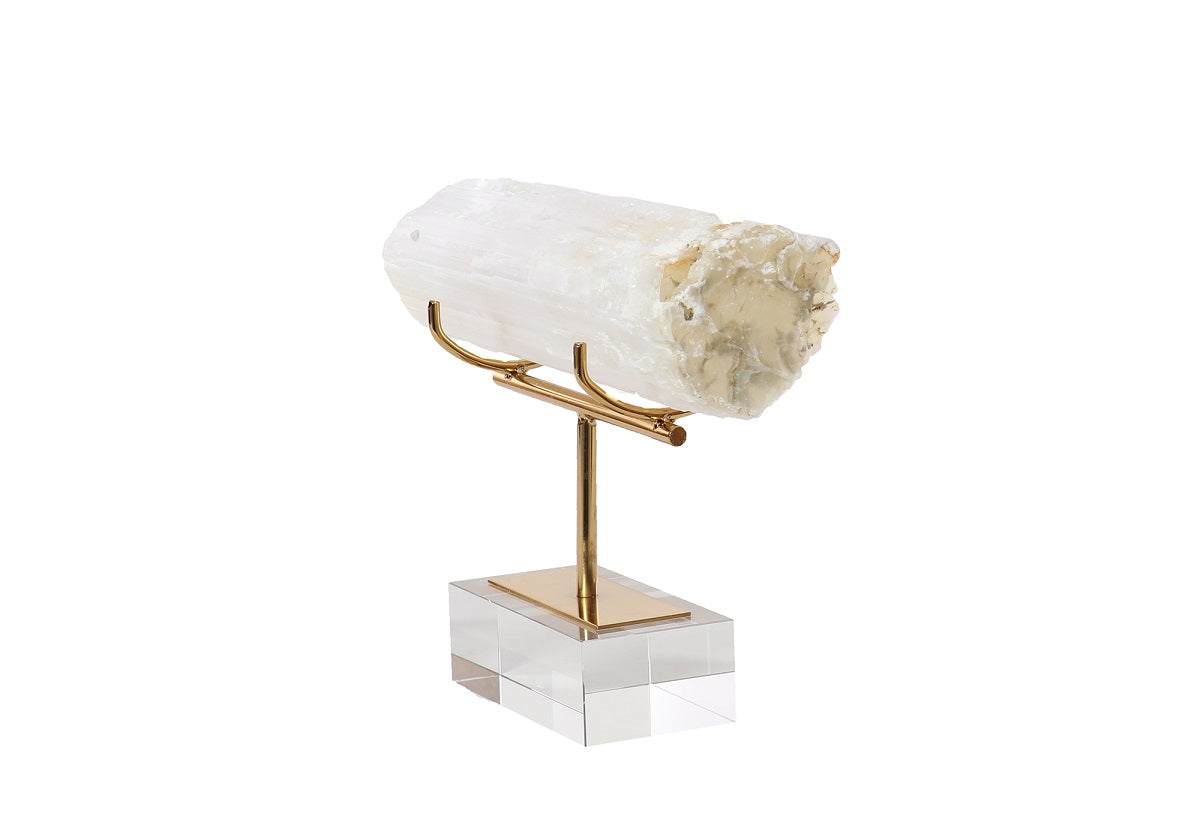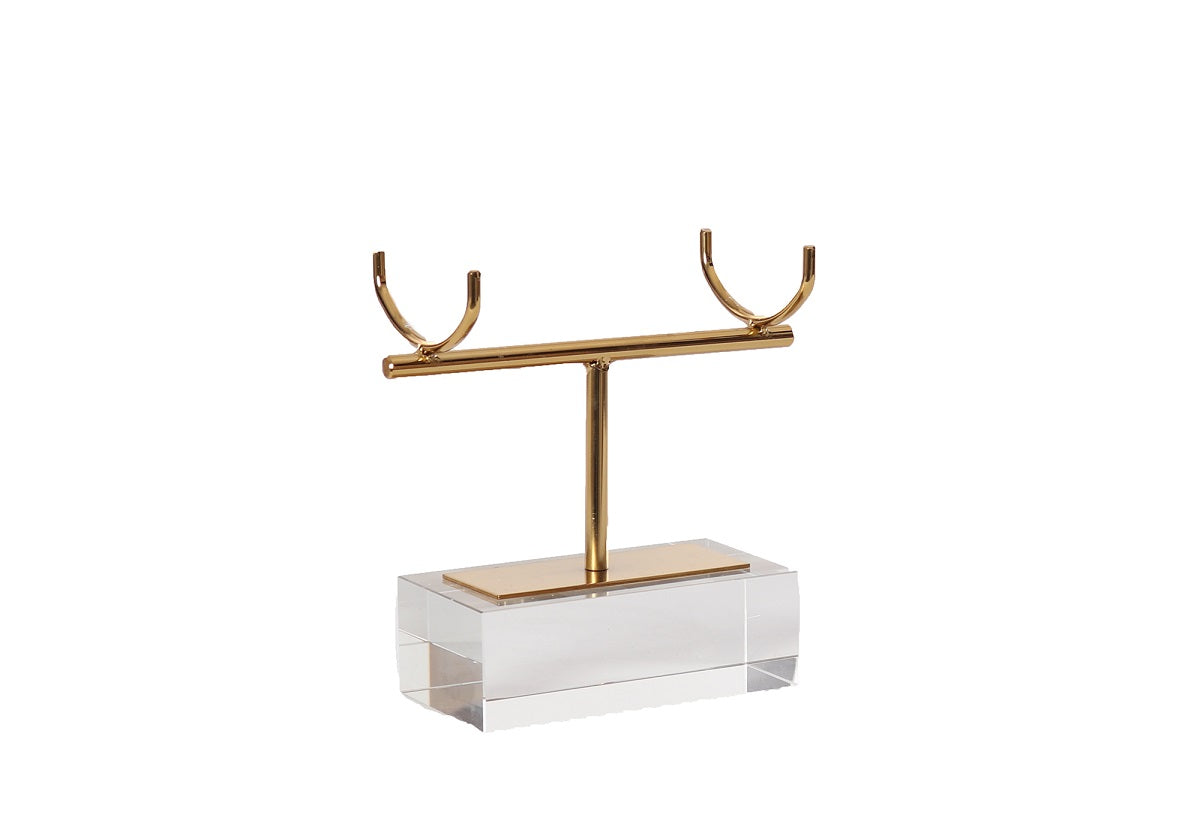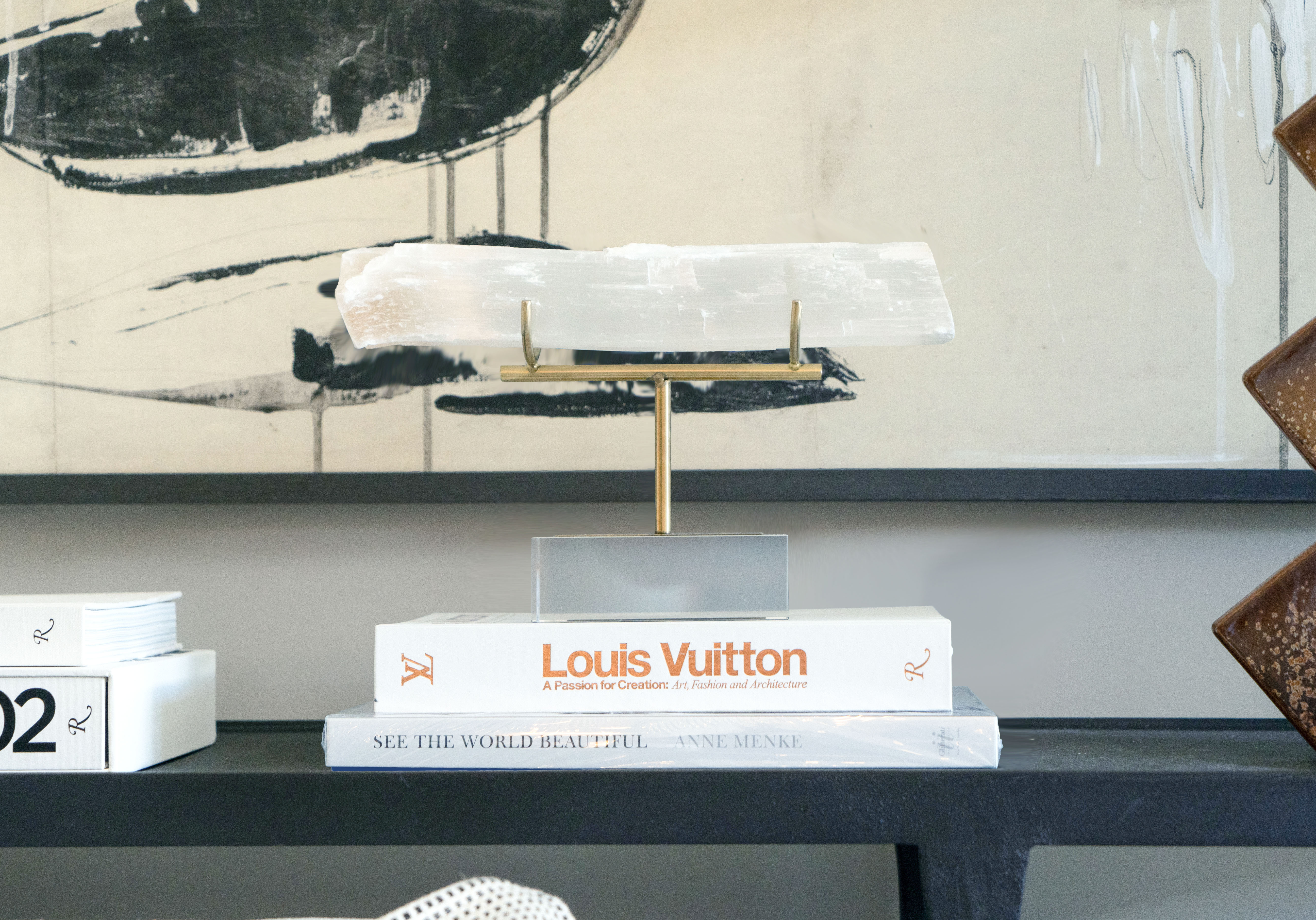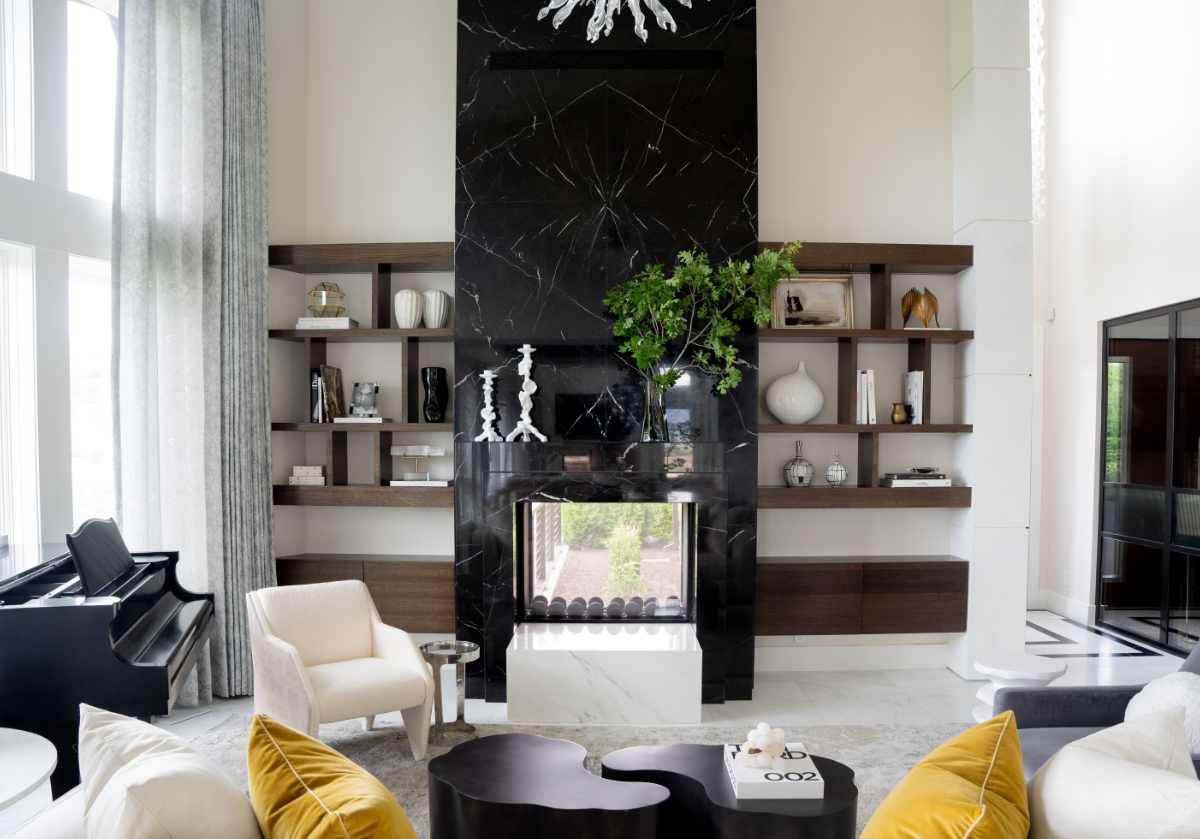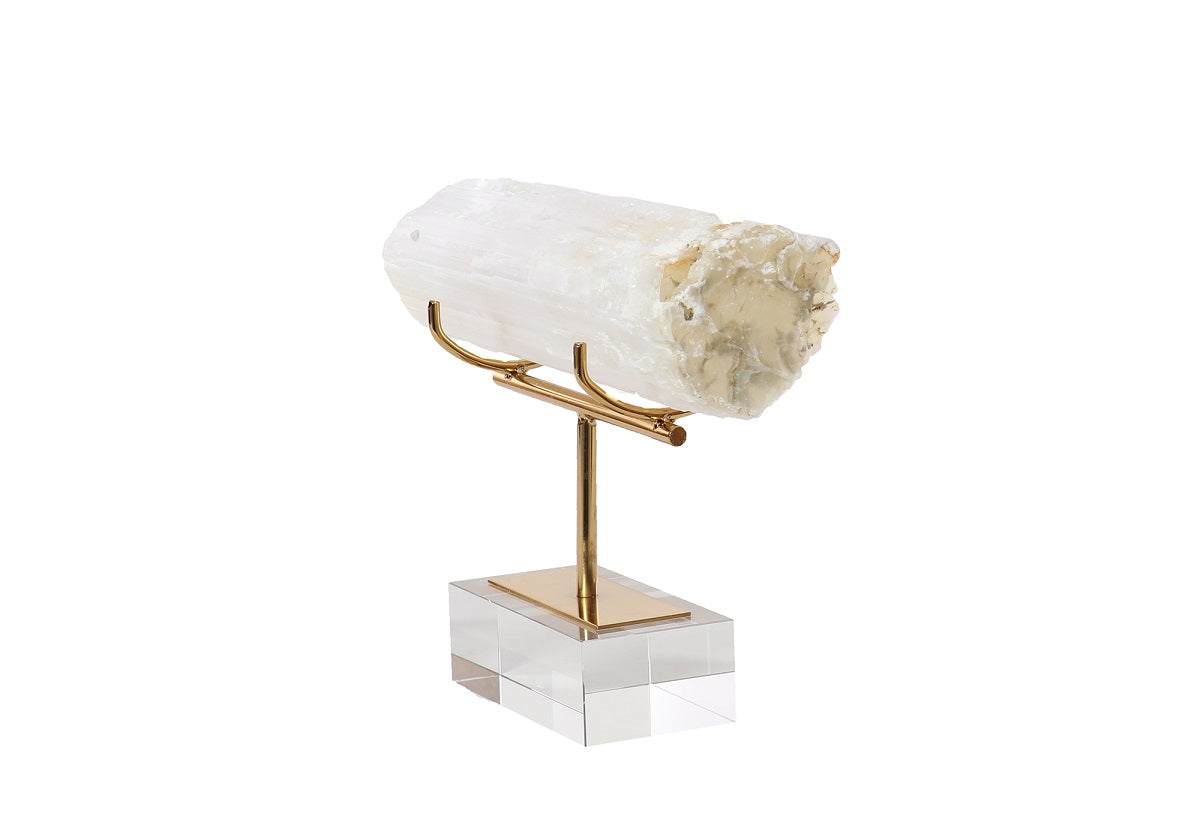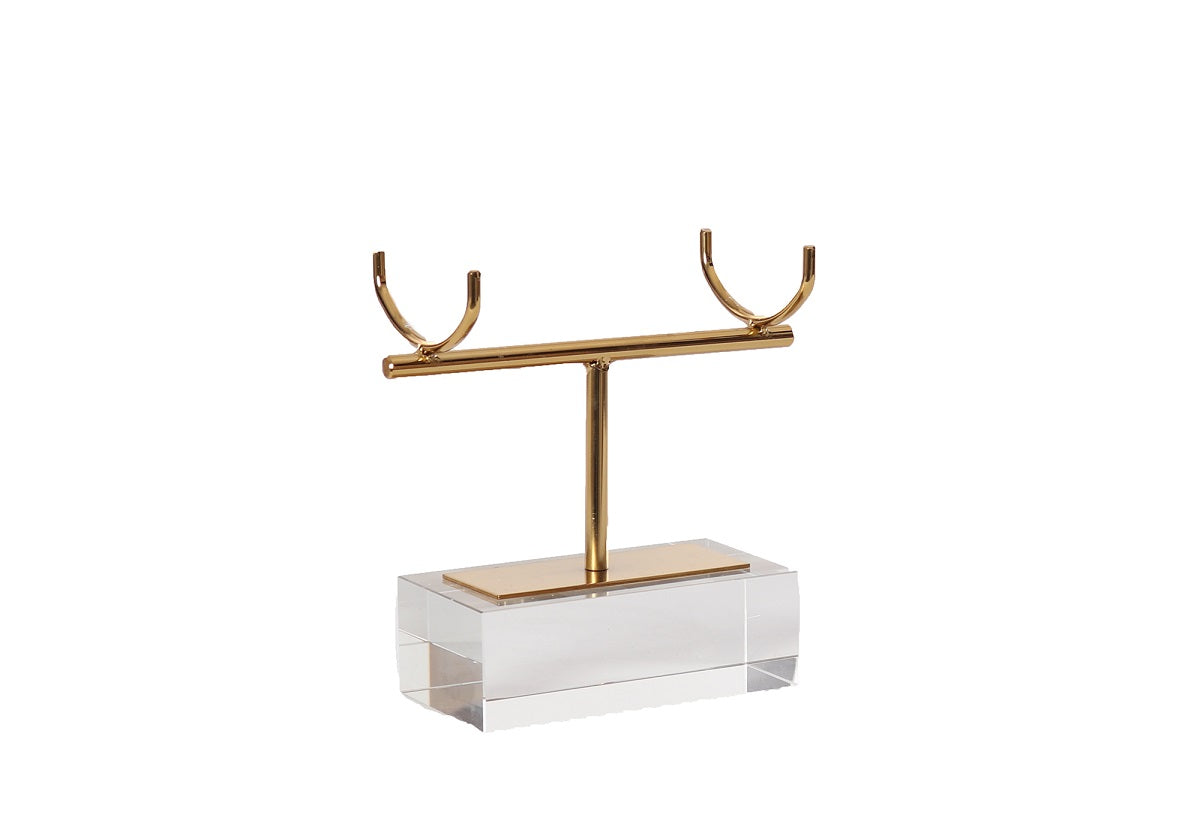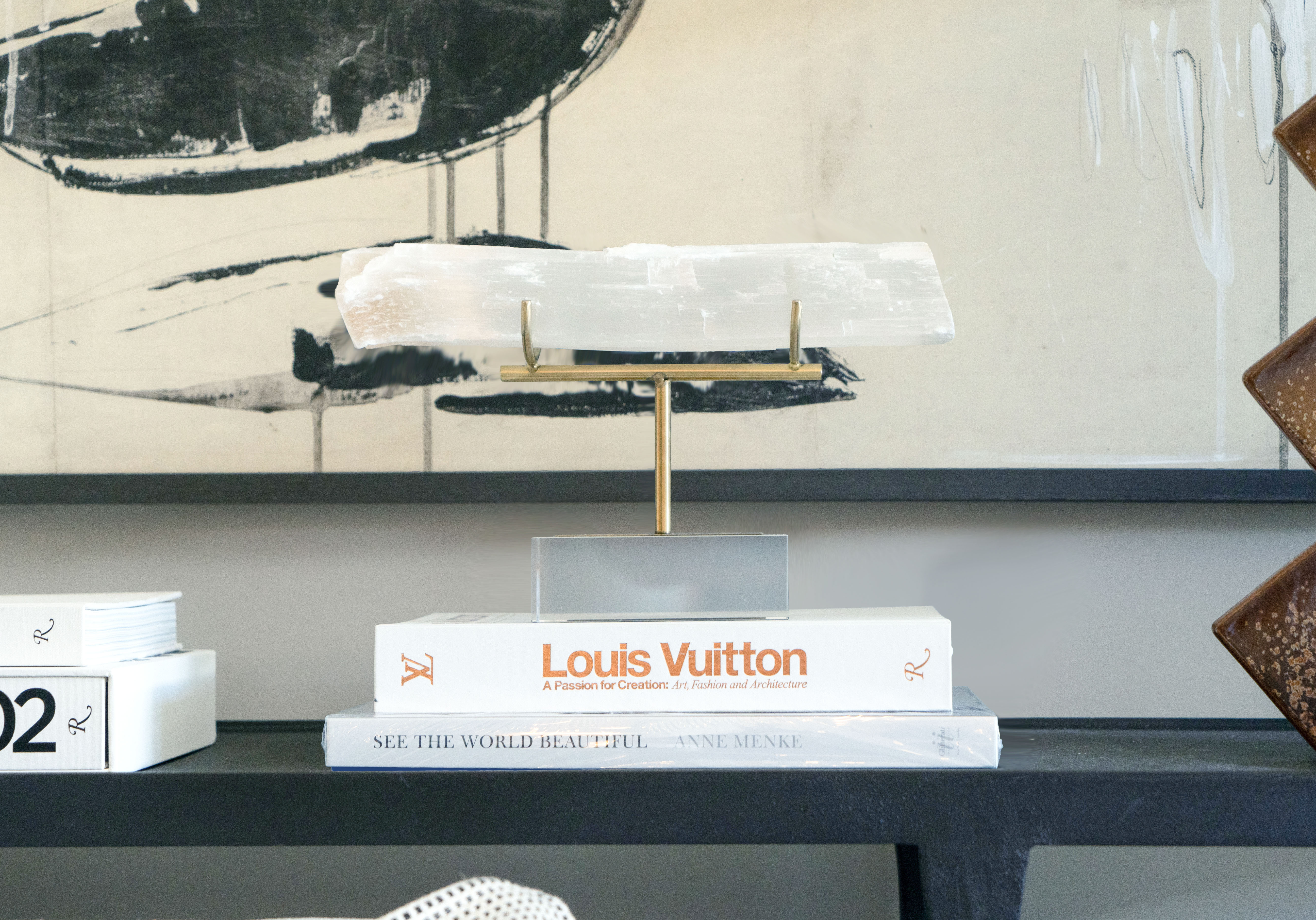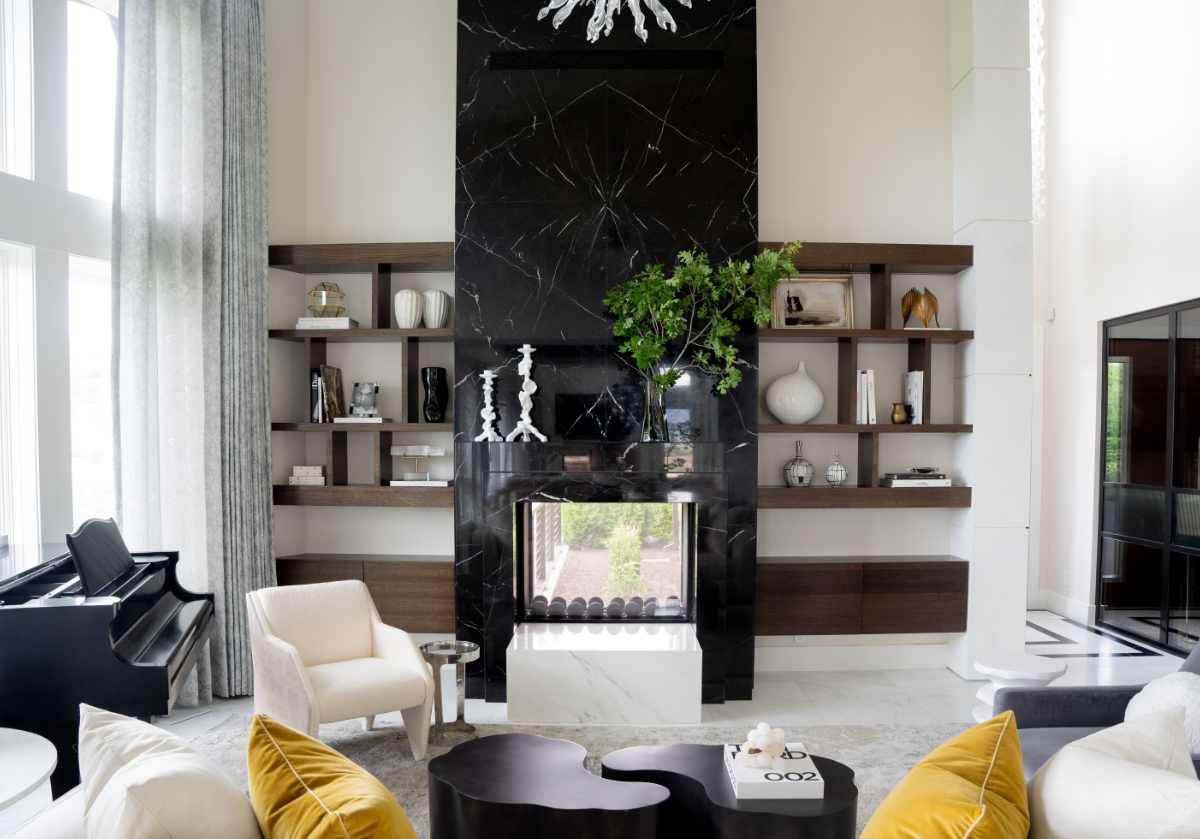 SELENITE CRYSTAL
---
• This item ships within 3-5 business days
DESCRIPTION
---
This piece is a tasteful addition with its clear base and simple brass stand. It beautifully showcases a large Selenite Crystal, known for its calm, peaceful properties. 
This is a natural crystal that will flake, please handle carefully. Variations in color, shape, and size are inherent, expect distinctions that make each piece truly one of a kind. 
Dimensions: 13" W | 9" H
DETAILS

---

Product Care:

Crystal - Wipe with a dry microfiber cloth.

---
Creative Director Jessica Bennett is known for her impeccable taste and beautiful approach to everyday luxuries. She created her own line of exclusive products blending elegance and functionality. Explore her collection now.
---
All about Crystals!
It's translucent, luminous appearance adds a touch of mystique to any setting. It's not just a beautiful decoration but also believed to have spiritual and healing properties, making it a unique and intriguing addition to your space.
Beautiful!
The Selenite Crystal is a masterpiece!mesmerizing kaleidoscope of colors and flawless craftsmanship create a visual symphony while remaining minimalistic.
Selenite Crystal
Wow, this is so beautiful, I styled it on my bookshelf, and is looks so pretty!
Impressive
This selenite crystal is a stand-out. At first, I thought it might be too big, but I am happy I was wrong! It is heavy because it's a crystal, but I think that adds to its beauty.
Lovely
A lovely piece, a combination of classic simplicity, modernity, authenticity and sofistication which reminds me of nature's magnificence and human's craftmanship every time I look at it. I am very happy with my purchase. Thank you Alice Lane!