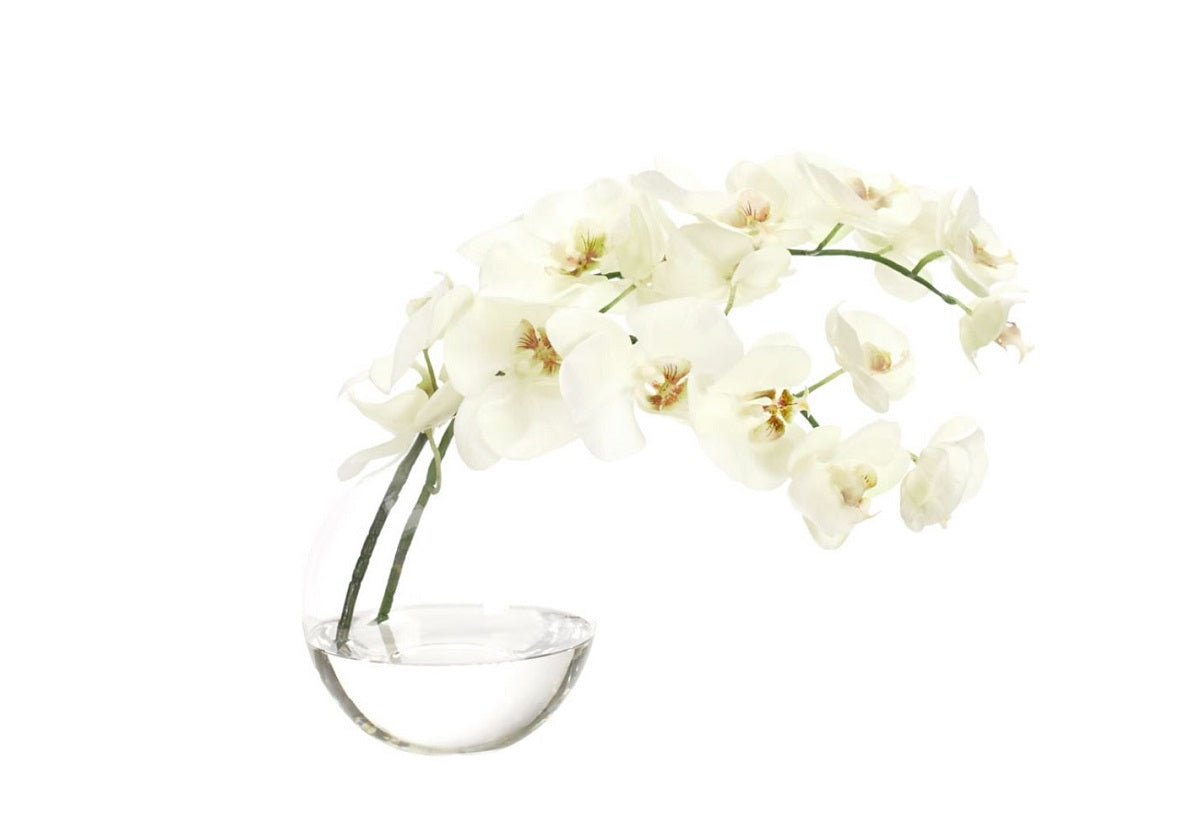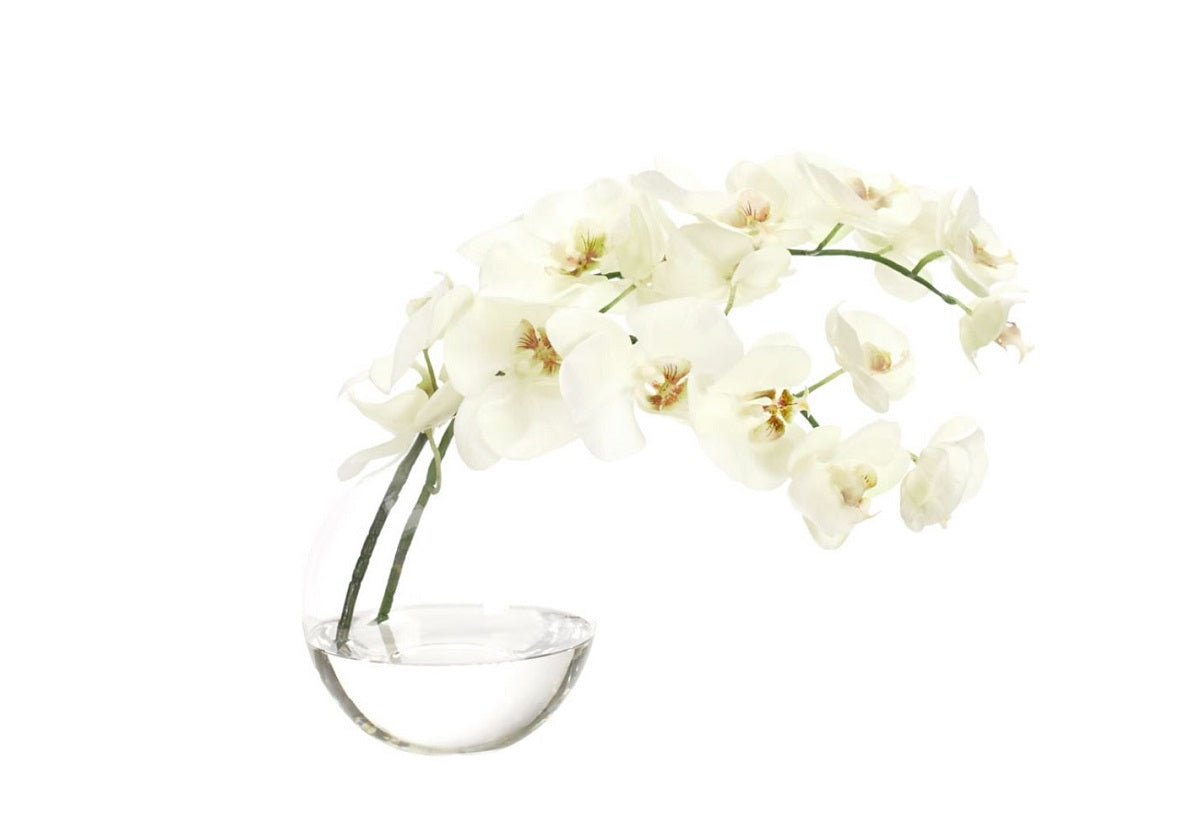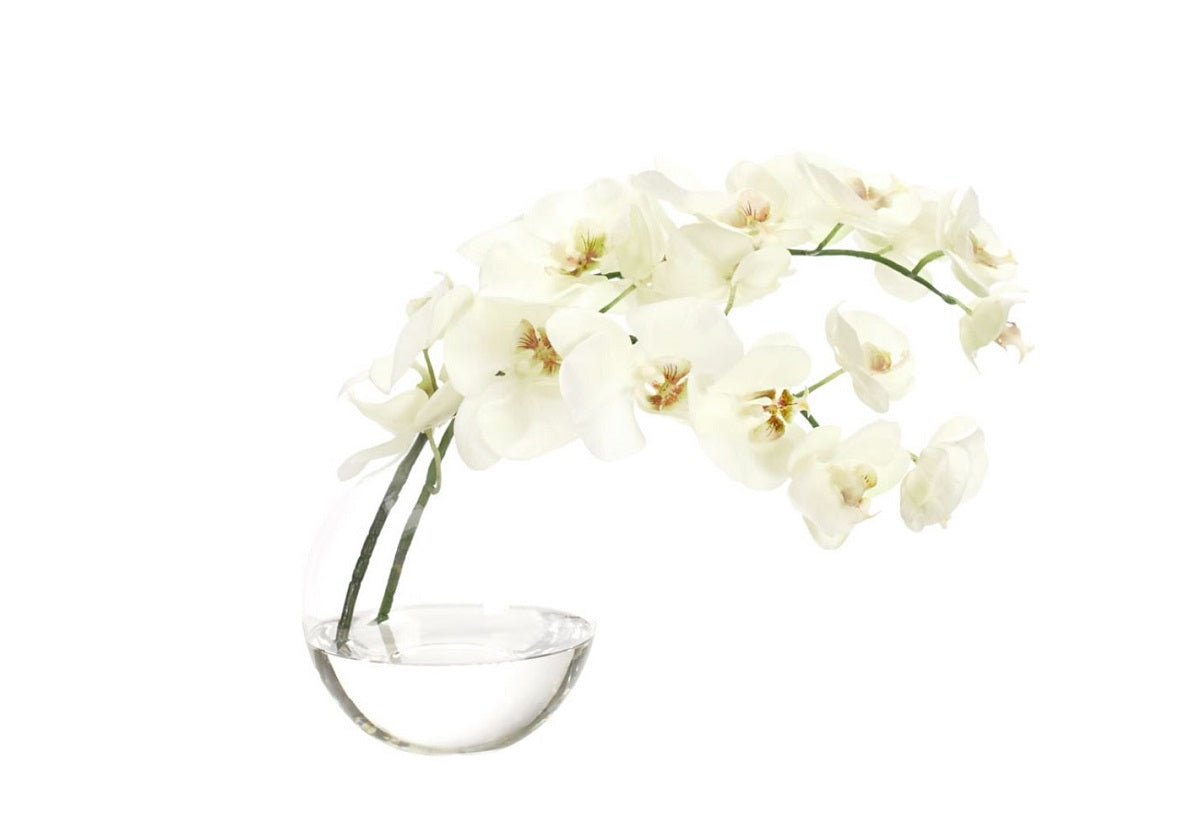 ORCHID PHALAENOPSIS
---
• Expect 6-8 weeks for shipping.
DESCRIPTION
---
This everlasting floral lends a delicate touch with its arching white orchid phalaenopsis blossoms set in a clear glass bubble. It lends an added elegance to spaces needing a natural, fresh touch.
Dimensions: 14" W | 10" D | 11" H
DETAILS

---

Product Care:

Synthetic - Wash in warm water only and dry immediately.

Glass - Wipe with a dry microfiber cloth.

---
Orchids
This floral is so life like, it is beautiful, and perfect for a smaller space.