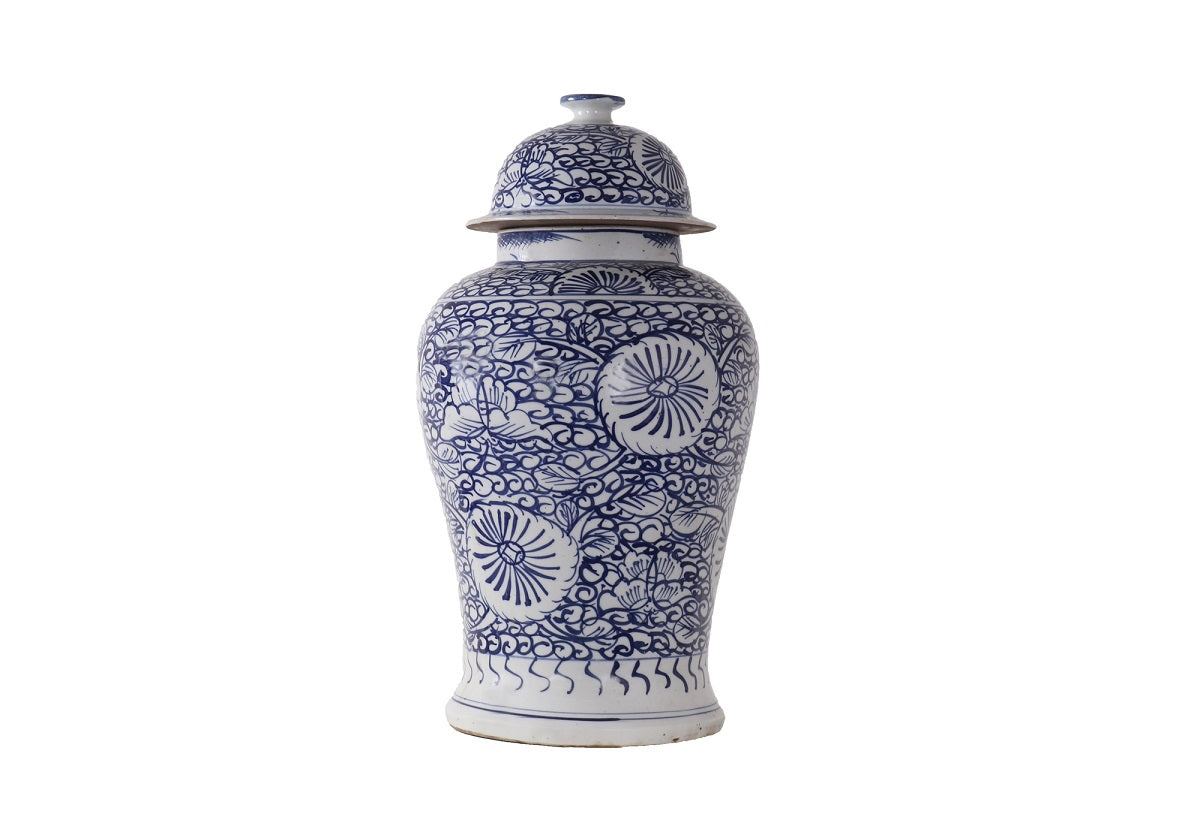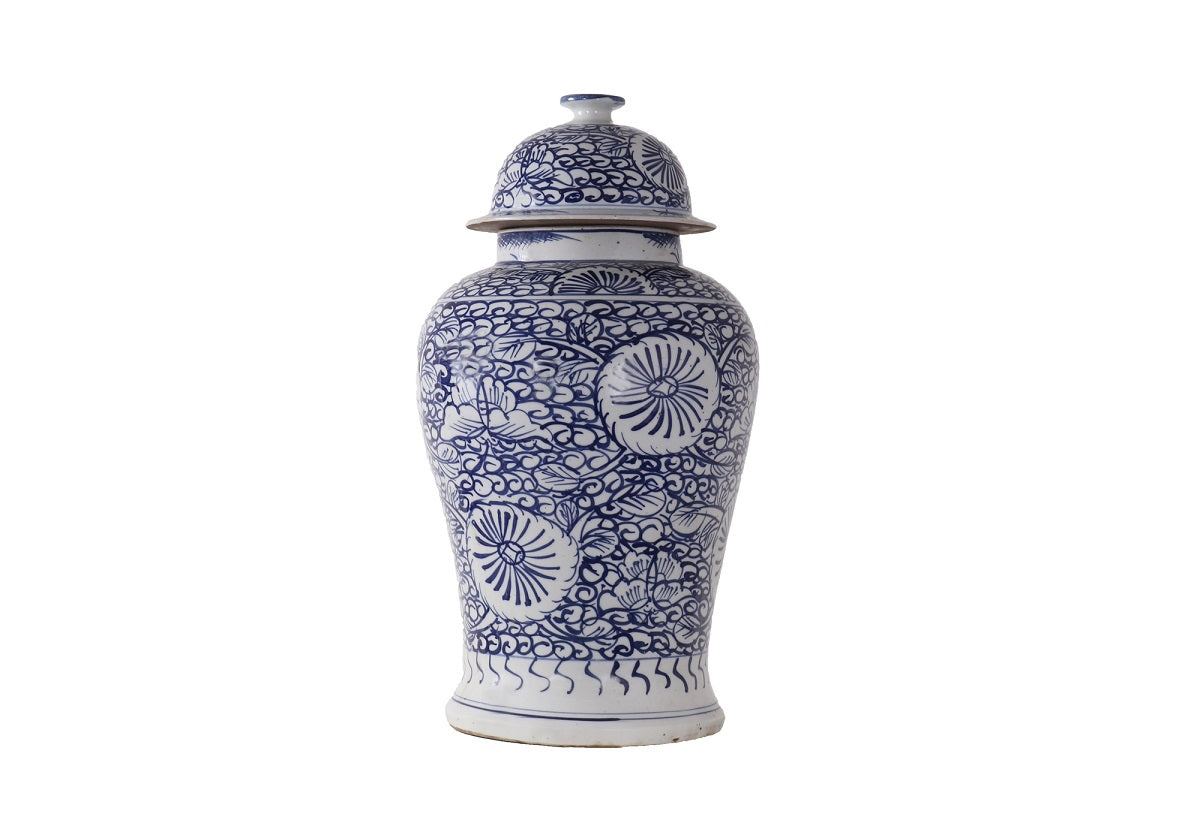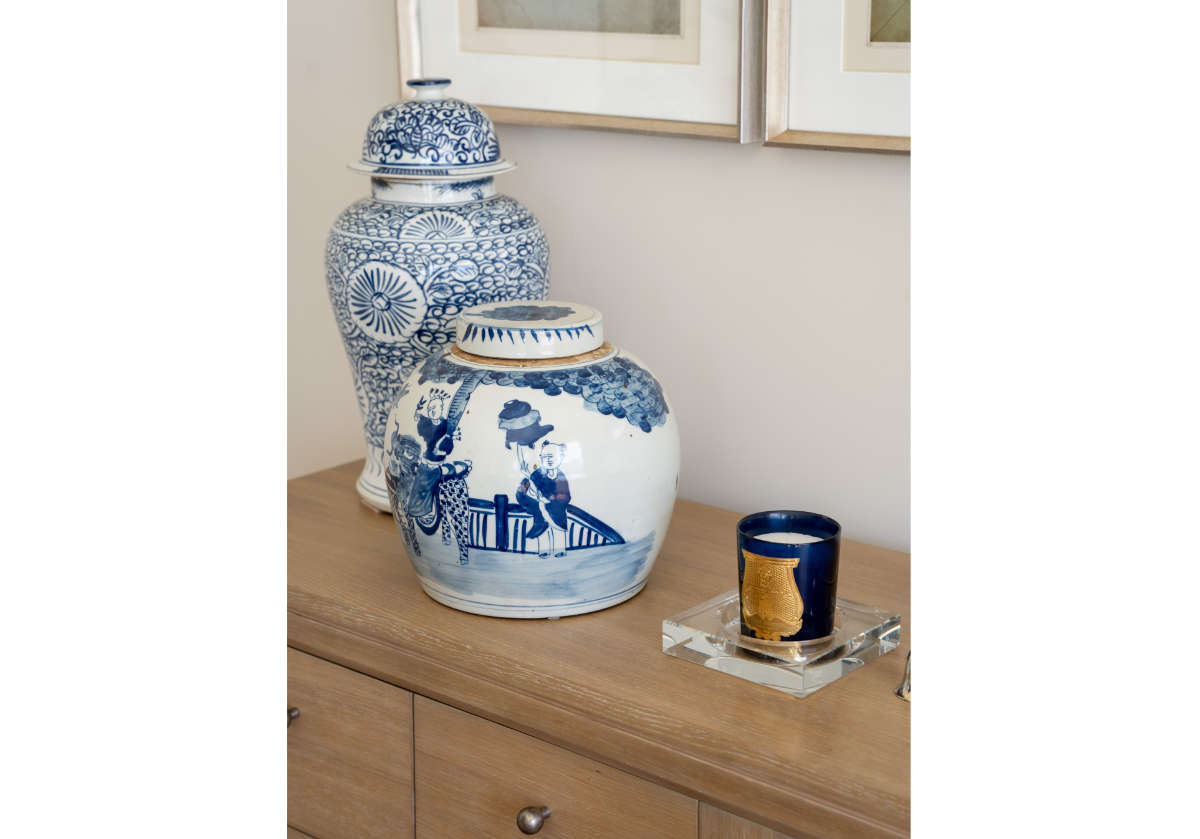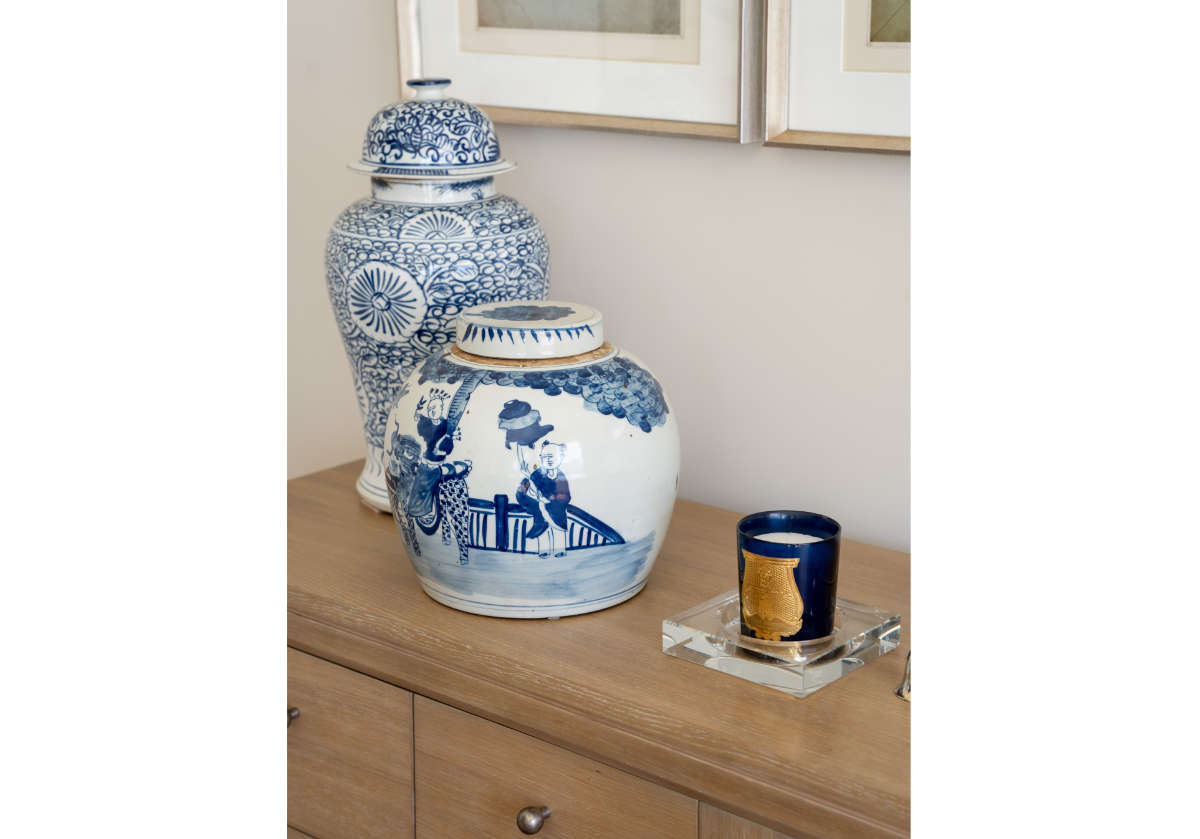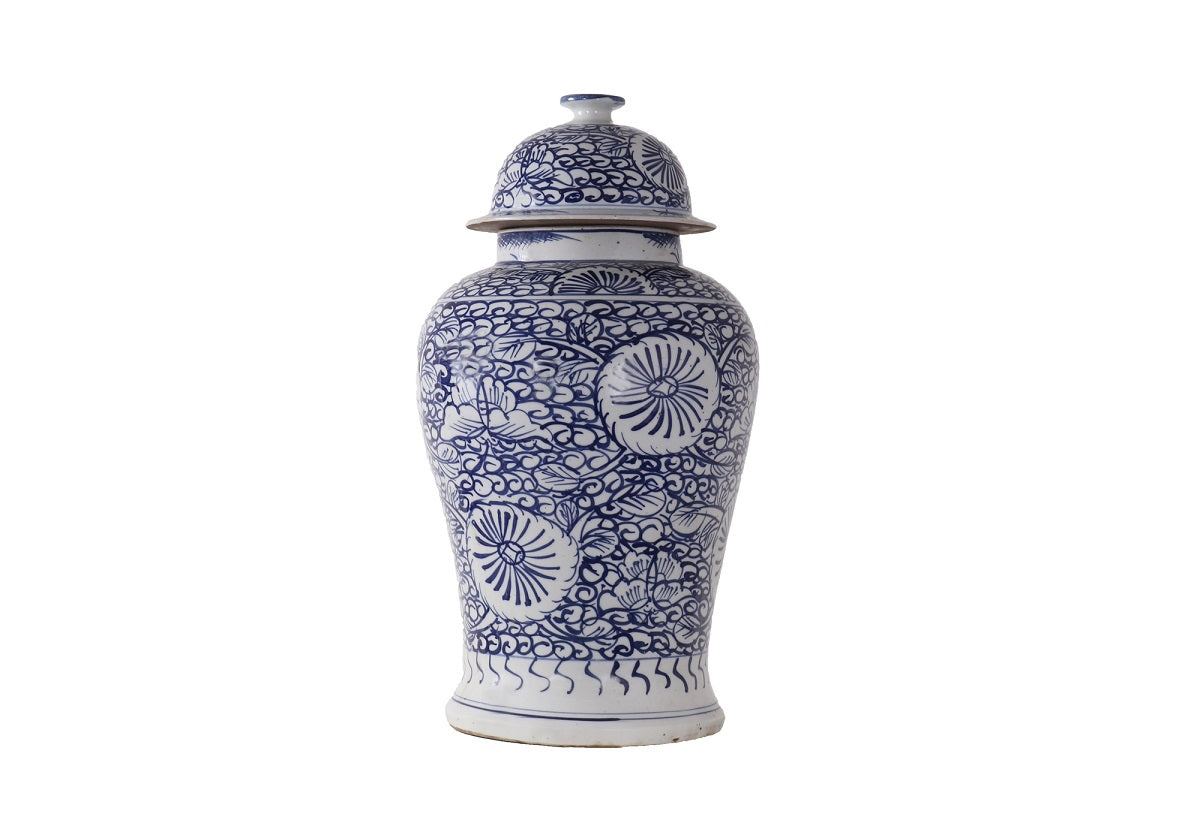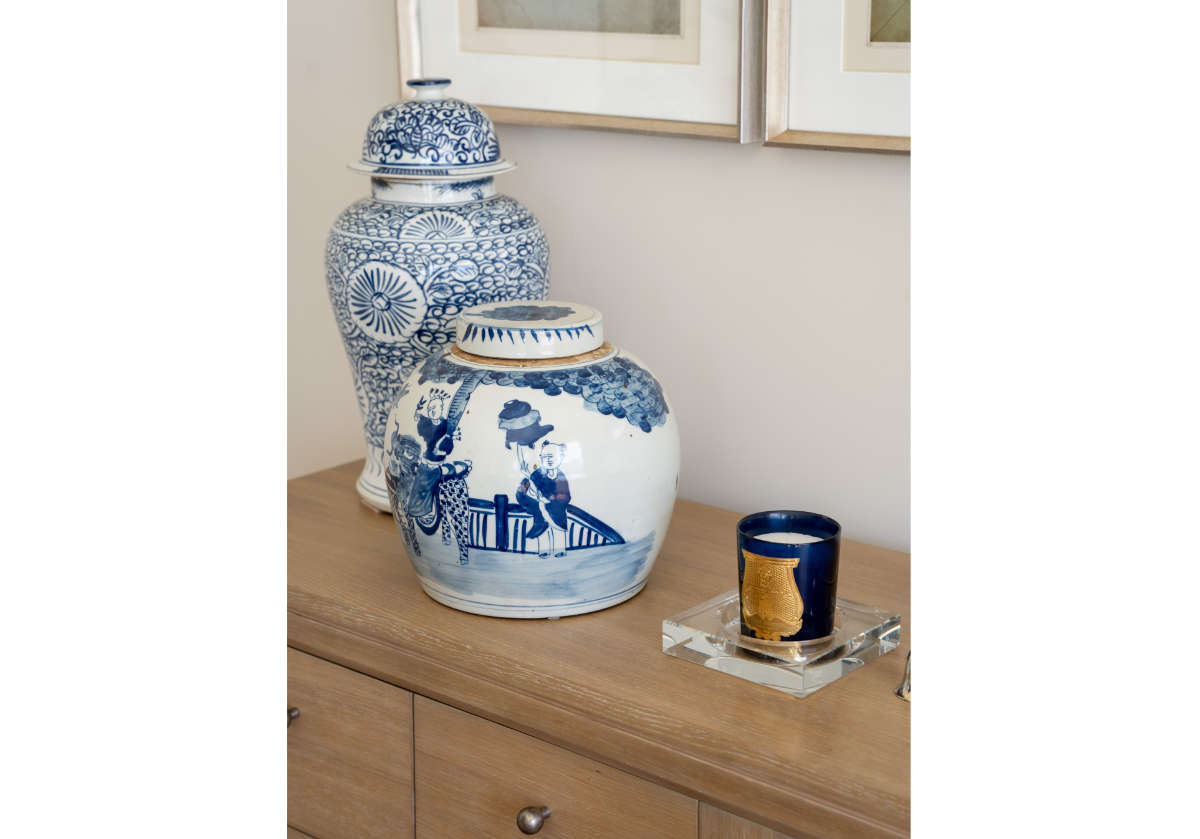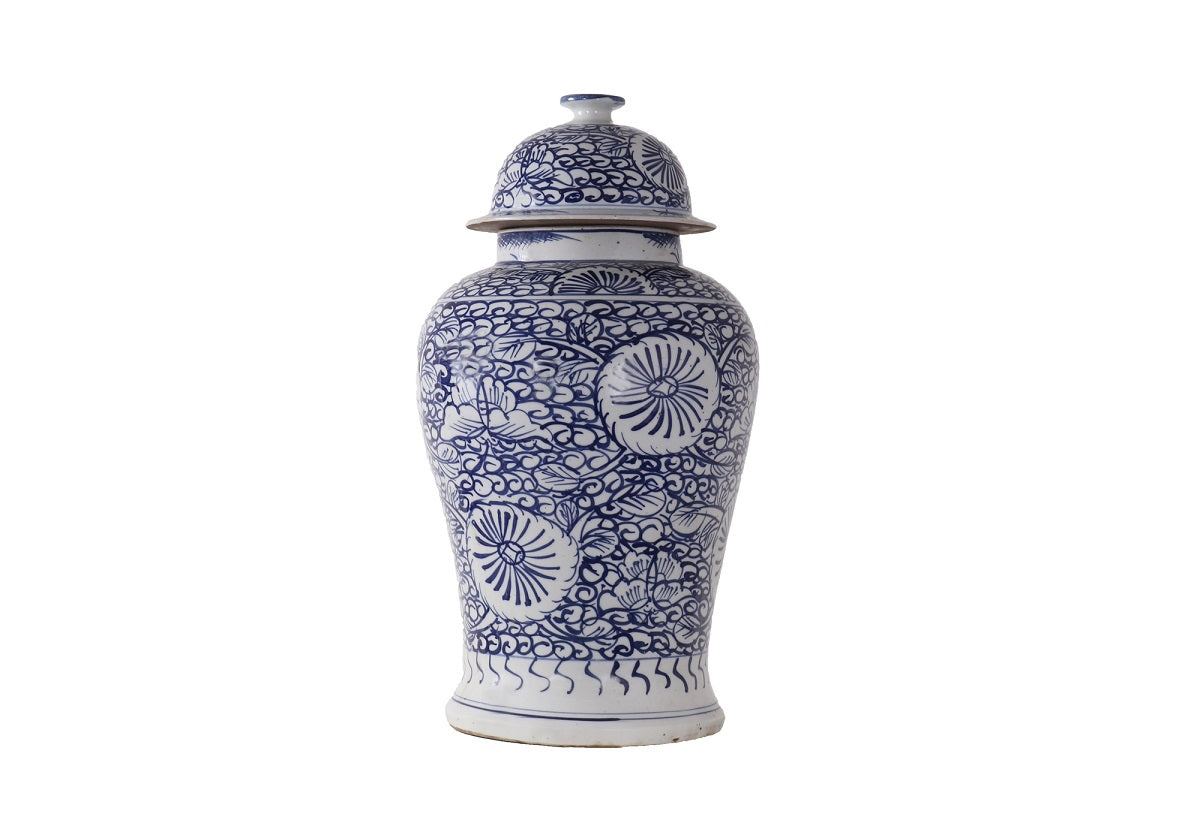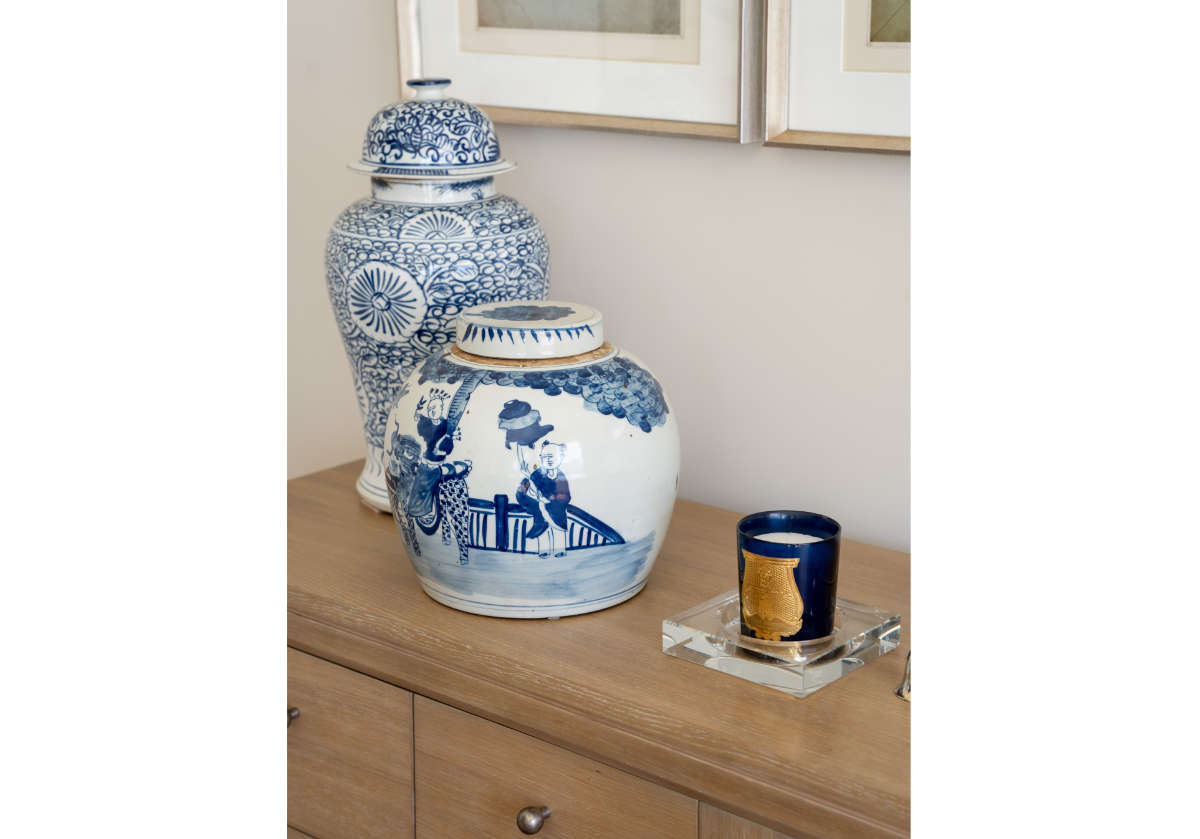 SUN GROTTO TEMPLE JAR
---
• This item ships within 10-14 business days
DESCRIPTION
---
The Sun Grotto is a tasteful addition with its classic temple jar form and timeless blue and white coloring. It boasts an intricate pattern accentuated with cheerful suns, lending an attractive, charming style.
DETAILS

---

Please note that these jars were meticulously handmade by master artisans. Due to this process, variations in color, shape, and size are inherent, expect distinctions that make each piece truly one of a kind. For decorative use only, not watertight.

---

Dimensions: 9" W | 18.25" H || no lid: 14"-15" H

---

Product Care:

Ceramic - Wash in warm water only and dry immediately.

---
Creative Director Jessica Bennett is known for her impeccable taste and beautiful approach to everyday luxuries. She created her own line of exclusive products blending elegance and functionality. Explore her collection now.
---
Perfect addition to my collection!
I have a couple ginger jars placed on my mantle and I have to say, this one is my favorite! The intricate details are stunning and with it being handmade it looks "traveled" in the best way. The price point is great for the quality.
Classic & Timeless
I love all of Alice Lane's ginger jars! They are all so beautiful and unique, and make a great collection! I have the Sun Grotto jar on my kitchen island and its a great focal point. She's timeless!
Captivating!
The Sun Grotto Temple Jar is a true work of art. Its intricate pattern and beautiful blue hue instantly caught my eye. This jar has become a focal point in my home, adding a touch of sophistication and elegance to my decor. I am absolutely in love with its design and craftsmanship. A must-have for anyone looking to elevate their interior space!
The classic Blue and White!!
No one does Ginger Jars like AL! I love that they all pair so wonderfully! Especially love that pattern of this jar!
In Love!!
I put this beautiful temple jar in my entry way with some of the White Cherry Blossoms and I am in love!!! Walking past this arrangement just brightens my day every single time! I also love that they add just a touch of color to my more neutral space. I can not recommend this jar enough!