Barbie Dreamhouse: Deep Dive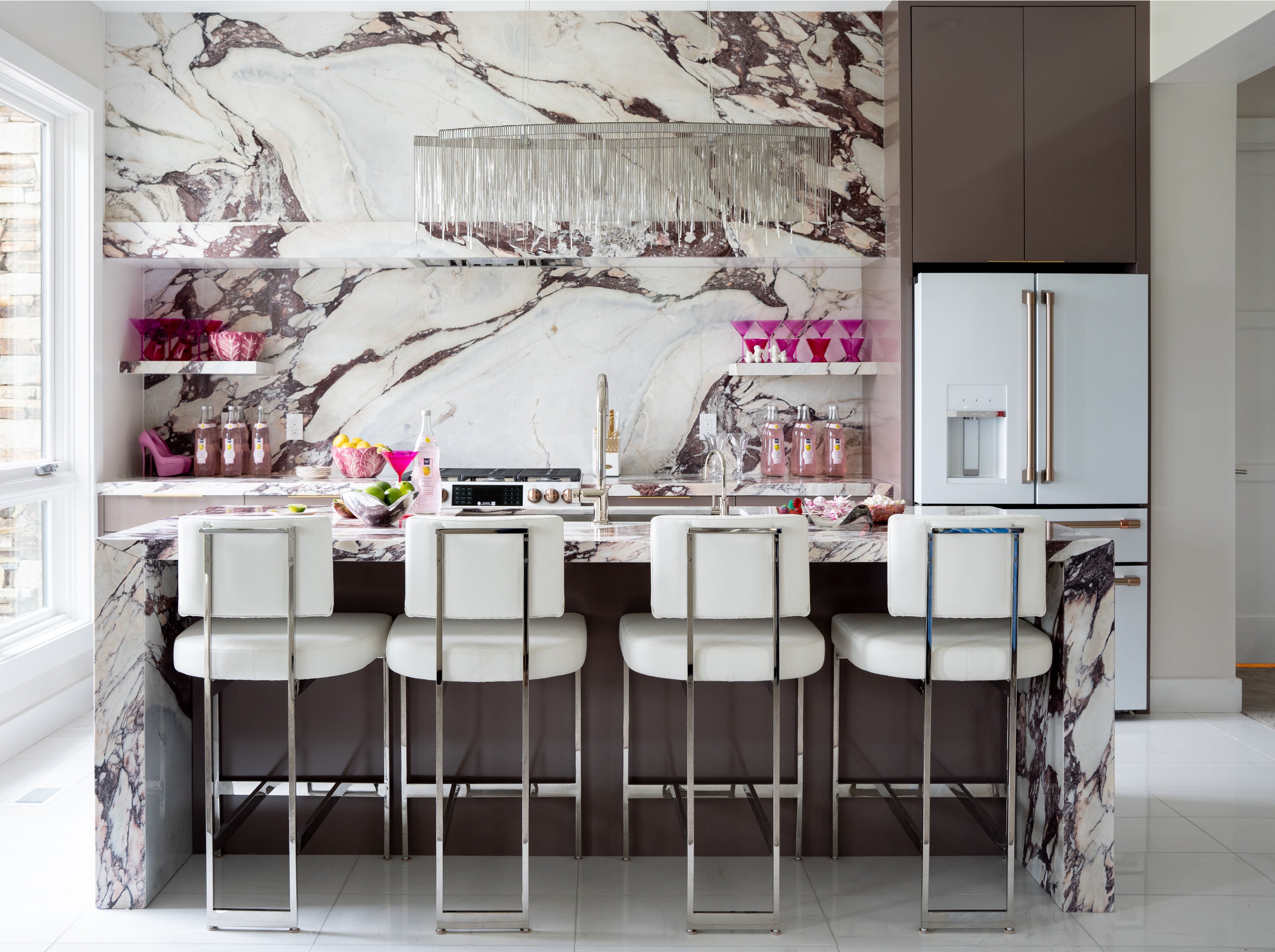 Last week on Dear Alice, Jess and Suz discussed an exciting Alice Lane Interior Design project, Barbie Dreamhouse! Started in 2018, this incredible opportunity featured a remodel in a stunning remote Utah location. After years of collaboration, fashion inspired designs, and hardwork, we are so excited to share the project!
One of our favorite aspects is the two-story library. Breathtaking clear glass floors create an unforgettable experience, easily showcasing the two-story bookshelves and the client's extensive personal collections. During the design process, we love learning more about our clients and having the space to showcase what truly matters to them.
That leads us to her office. Our client loves Barbies and has a beautiful collection. Inspired by red bottom Louboutin shoes, we created a Barbie display like no other.
Another showstopping space is our client's closet. Featuring an incredible collection of bags, clothes, lingerie, and shoes, we wanted to create the perfect way to showcase and store all her beautiful pieces.
The downstairs kitchen is another favorite. This space is for entertaining and hosting guests. It was also one of the last spaces we worked on, so we wanted to splurge one pieces that really mattered and save on others. The statement piece is an incredibly stunning purple veined Viola Marble countertop. It easily steals the show, effortlessly lending a tasteful, elegant look. We then saved costs on other aspects of the room, finding the perfect balance of luxury and affordability.
We can't get enough of this project and hope that you love it too. To shop the collection, go here. To see more photography, check out our profile here. To hear to the full episode, listen here.