Layering | Intentional and Effortless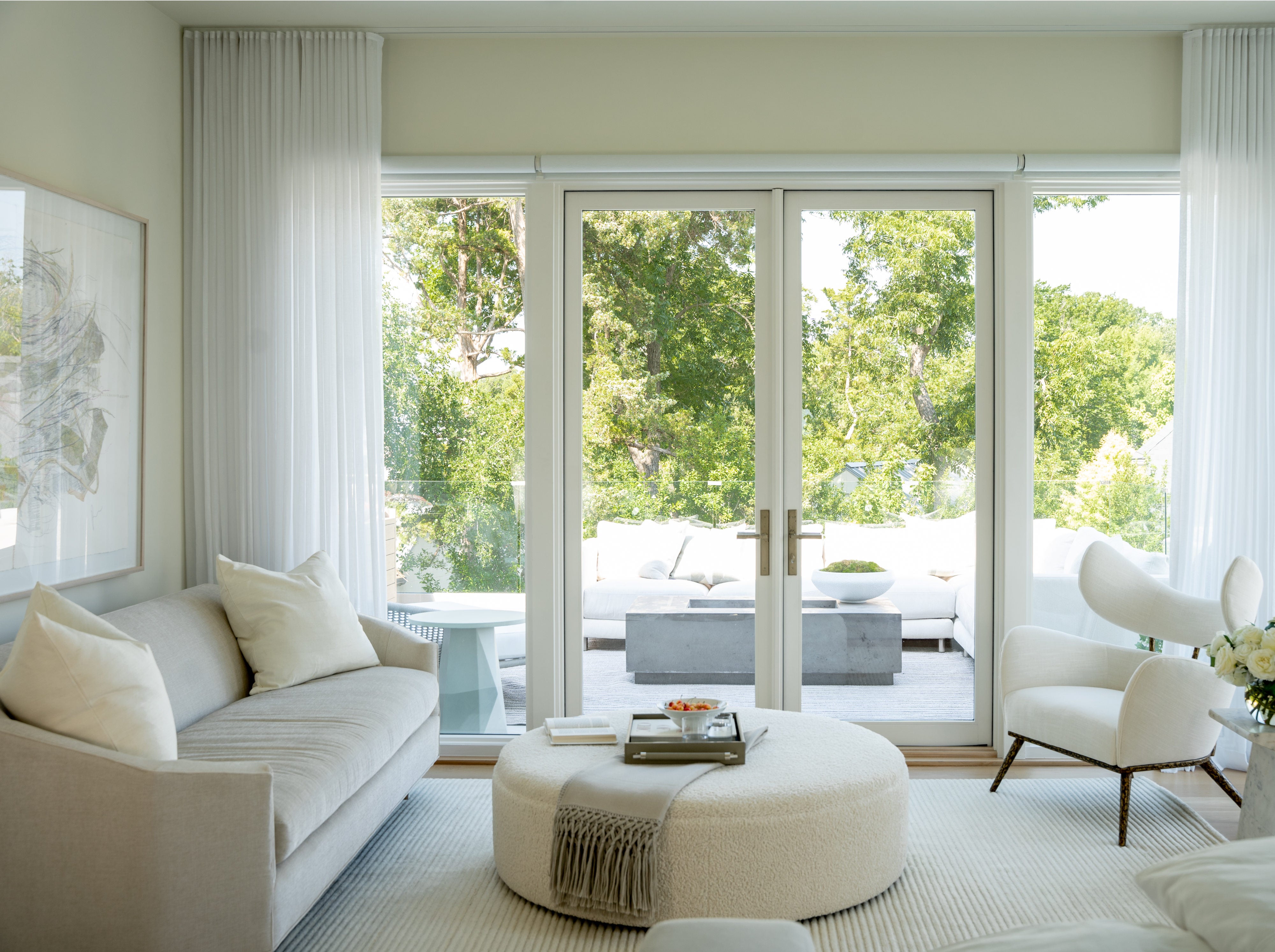 Layering is the superpower of design. It takes design from good to great, giving a house a lived-in, individualized look. It isn't about how many pieces can fit in a room, it is more about creating simple, edited layers with a focus on how silhouettes and textures play together. On Dear Alice, Jess and Suz give their best tips for how to create effortless layers in any room.
The first tip is to design for the room and then add in technology. Although technology is often necessary in a space, it doesn't have to be the focal point. For example, in Jess's house, she wanted her TV on the biggest wall of her living room, but didn't love the large, empty space behind. She decided to add two large-scaled artworks. The finished look is a tasteful, layered scene that makes a beautiful impact. 
The next tip is adding the important rug. Rugs ground and create a foundation that almost every space needs. Make sure to get a large enough rug that all the furniture can have their legs on. Our Chess Rug is one of our favorites. Its asymmetrical pattern easily lends a textured, layered look. We also love a fur rug underneath a bed or bedroom seating area for a defined, luxurious layer. 
For furniture and accessories, Sue loves to nest tables together. In her home, she layered a side table with our best-selling Lucca Cocktail Table for added texture and height. Another trick is placing a floor mirror, like the Norwich, in a corner or smaller space for reflected light and visual space. Layer an accent or perching chair in front for an elegant statement. Jess suggested styling our Lucite Book Display with a favorite coffee table book and laying the Harper Hand along the open spine. This multiple layered look is individualized, effortless, and tasteful. 
Layers can be added to any space and with these tips you can create an easy, beautiful addition to your home. To hear the full podcast, listen here. For help creating layers, our Home Furnishing Design Team is always available with no design fees. You can sign up here.