How To | Style Our Phoenix Mirrors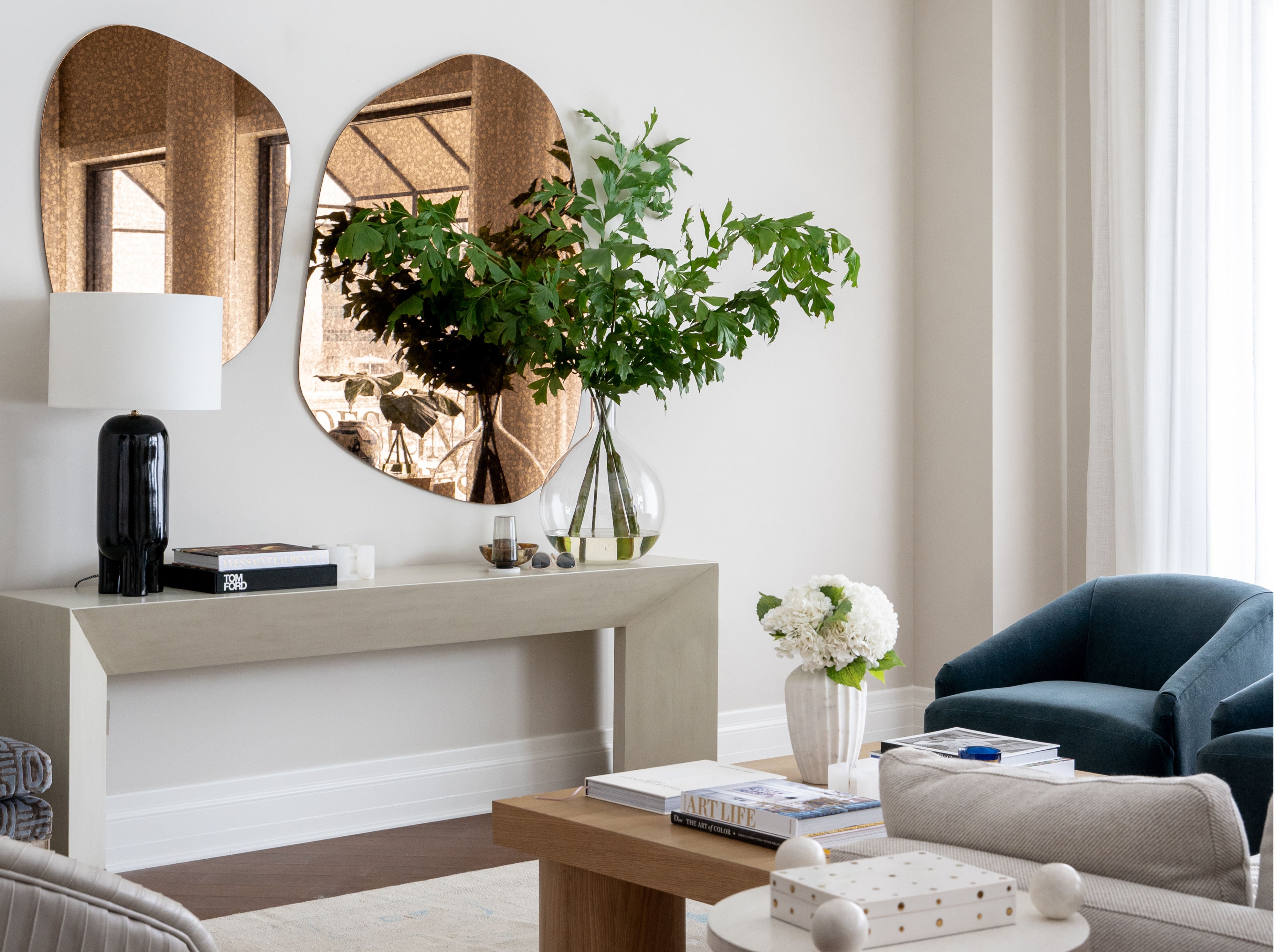 One of the main reasons we started to design our own products was to fill holes that we found in the market. Jess and Suz have been designers for over 15 years and found many products they wished were available but weren't. The Phoenix Mirrors came from a desire to have something to display on a wall that wasn't a square or round mirror or artwork. They wanted something more organic and interesting, which they created!
Available in two sizes, the Phoenix Mirrors can be styled together as a pair or as a single focal point. We envision a pair over a sofa or console table. They can waken up a hallway and look beautiful in an entryway, living, or dining room. As a single, either the small or large would look incredibly interesting above a fireplace or smaller console table. Their unframed, irregular shape can be hung vertically or horizontally for added look of individuality. 
To see Jess talk about the Phoenix Mirrors, watch here. For personalized help in finding the perfect place for the Phoenix Mirrors in your home, our complimentary designers are available to help here.