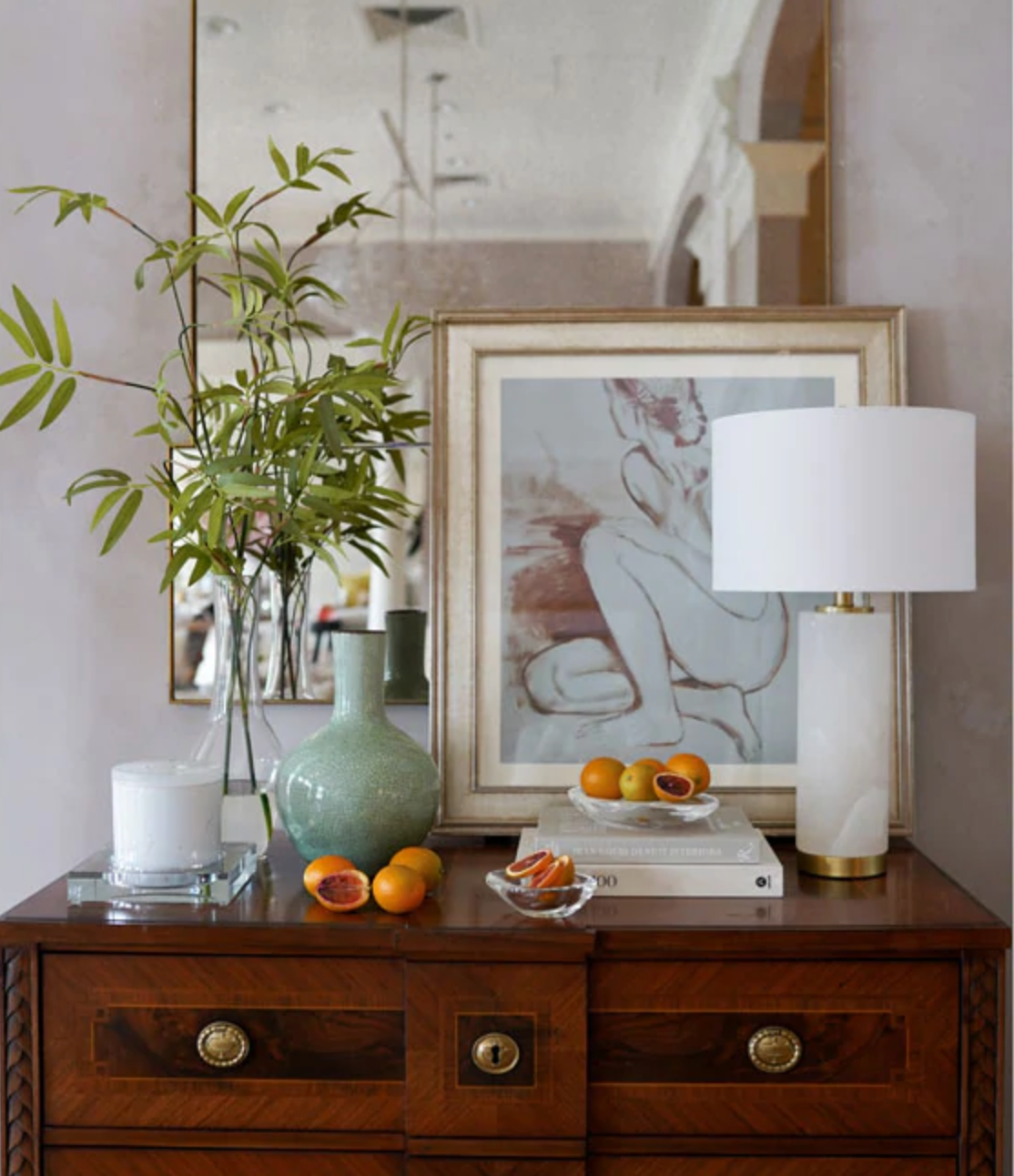 One trend that we are completely obsessed with right now is Coastal Grandmother. It's all about simplistic beauty, and comfort. There are so many things you can add to your space to make your perfect happy place to enjoy simple pleasures. Here are some of our faves-
Ginger Jars - 
These are perfect for creating a coastal and classic vibe. You can style them anywhere and look even better when you style them with any of our stems. Shop all of our jars here.
Mohair Blanket - 
For those cold summer nights by the firepit or your mid-day nap, you are going to need the Mohair Blanket for ultimate comfort. It is lightweight and the softest texture you have ever felt. It comes in black or white.
Coffee Table Books - 
The perfect way to express yourself, and show your guests a part of you. Bring in some color - or don't. Matching spines is a great way to create a serene vibe, or if you're a maximalist, mix it up! Try our Wood Galerie Book Cradle or the Avalon Tray to display your books.
Sketch Art - 
The absolute best way to add a touch of simplicity to your space is through the medium of sketch art. There is nothing more simple than lines, and it can also show some of your personality. Some of our options are the Portrait Sketch, Figurine Sketch, and Charcoal Figure Studies.
Unique Accessories - 
There is nothing better than when somebody comes into your home and asks "Where did you get this?!" Adding something unique and interesting to look at is a great way to show some of your personality. We have so many beautiful accessories like the brass candle snuffer or calligraphy brush and so many more.
Shapely Side Tables - boring side tables are a thing of the past. We're loving tables in all shapes, colors, and materials. Mix them up to keep the room interesting! We have some really beautiful side tables that you can shop here now.
Match Pewter - 
Timeless, and works in every season, pewter adds a touch of class to your tablescapes. It lasts forever and will become a family heirloom to be passed down for generations. Some of our favorites are the Sugar Bowl, Gravy Boat, and TeaPot.