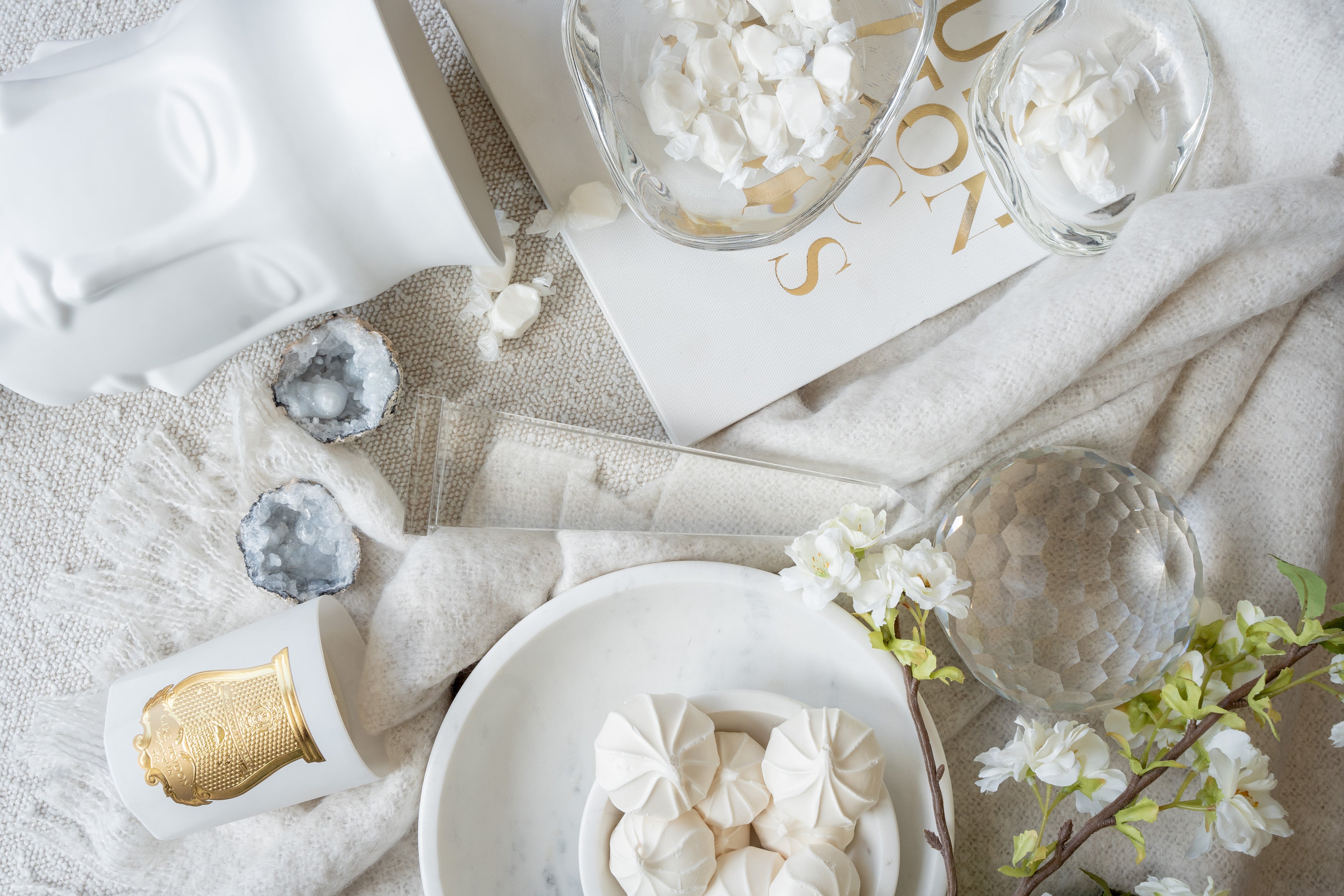 Summer time is "wedding season", and we love to see brides and grooms show off their taste with the flowers and color palettes they choose. A wedding day is one of the most important days in  life, and one great way of showing you care about the happy couple is by gift giving! Jessica Bennett is a pro gift giver, and we want to share our best tips and tricks for finding the perfect gift–
First, determine the style of the people you are giving a gift to. There are all different kinds of people, and you want to get a gift that they will love and cherish, and most importantly, use. We have broken it down to a few certain types of people…
For The Minimalist
Minimalism has become hugely popular in the design world for its unique ability to add a distinguished air in a minimalist's home using simple and elegant design elements. When searching for a gift for a minimalist, always keep function in mind. Since someone with minimalist taste limits the things in their space, a great gift will have form and function.
Minimalist design focuses on simplicity, clean lines, and a monochromatic palette. Our crystal products are perfect to go in a minimalist home. We love our Ribbed Crystal Frame as well as the Crystal Candlesticks. They offer a sophisticated touch to any room they are in. The way the light hits and dances through crystal elevates any space that it's selected to live in.
For The Maximalist 
In contrast with minimalism, there is also a great selection for those that have a maximalist taste. Maximalists believe that more is more, and they love to layer in their design. A maximalist's space feels so rich and full. They are not afraid to be bold, and love to show off prized pieces in their design.
Marble is a perfect detail to add to a maximalist's collection. It can help add a grand sort of feel to a room, and that is exactly what they are going for. We have several options for marble gifts such as the Valencia Elevated bowl, Fauna Vase, Flora Vase and, and Venice Marble Bowls.
For The Entertainer 
When searching for a gift for an entertainer, you can never go wrong with kitchen accessories. The majority of events held at someone's home will include some aspect of food, so the entertainer will have a good collection of various kitchen accessories. Catering your gift to this hobby will be very meaningful and your gift receiver will love it.
Some of our favorites for an entertainer are the Wooden Serving Platters, Hand Carved Makers Spoon Set, Zulu Bowl, Muse Lantern..
If you have any future topics you'd like for us to cover, reach out to our podcast team at support@alicelanehome.com