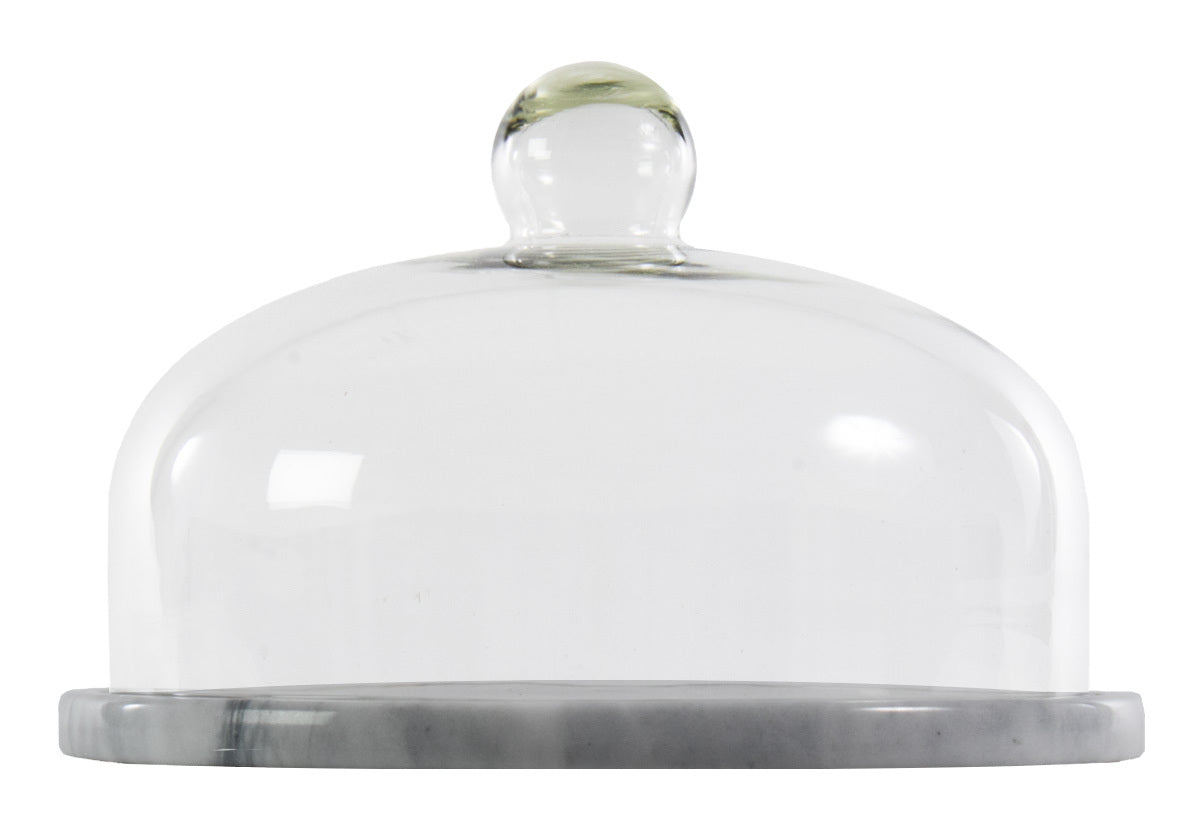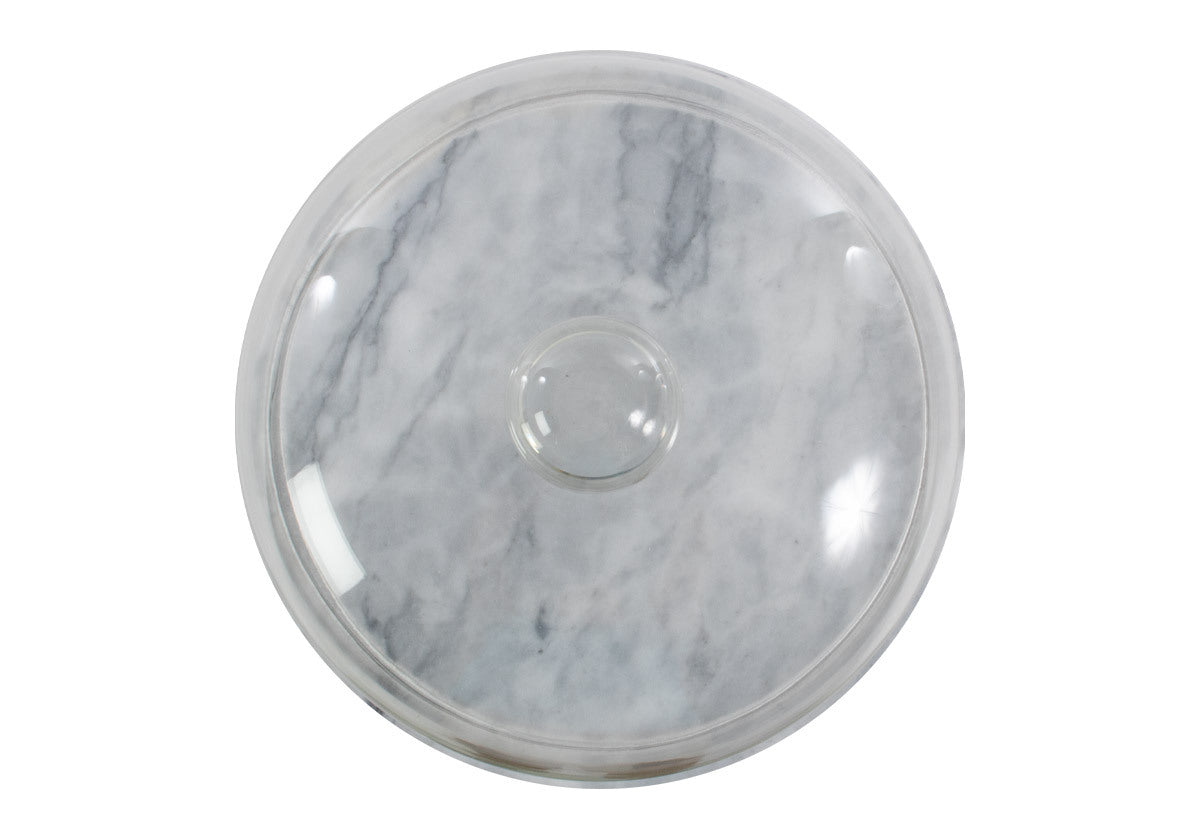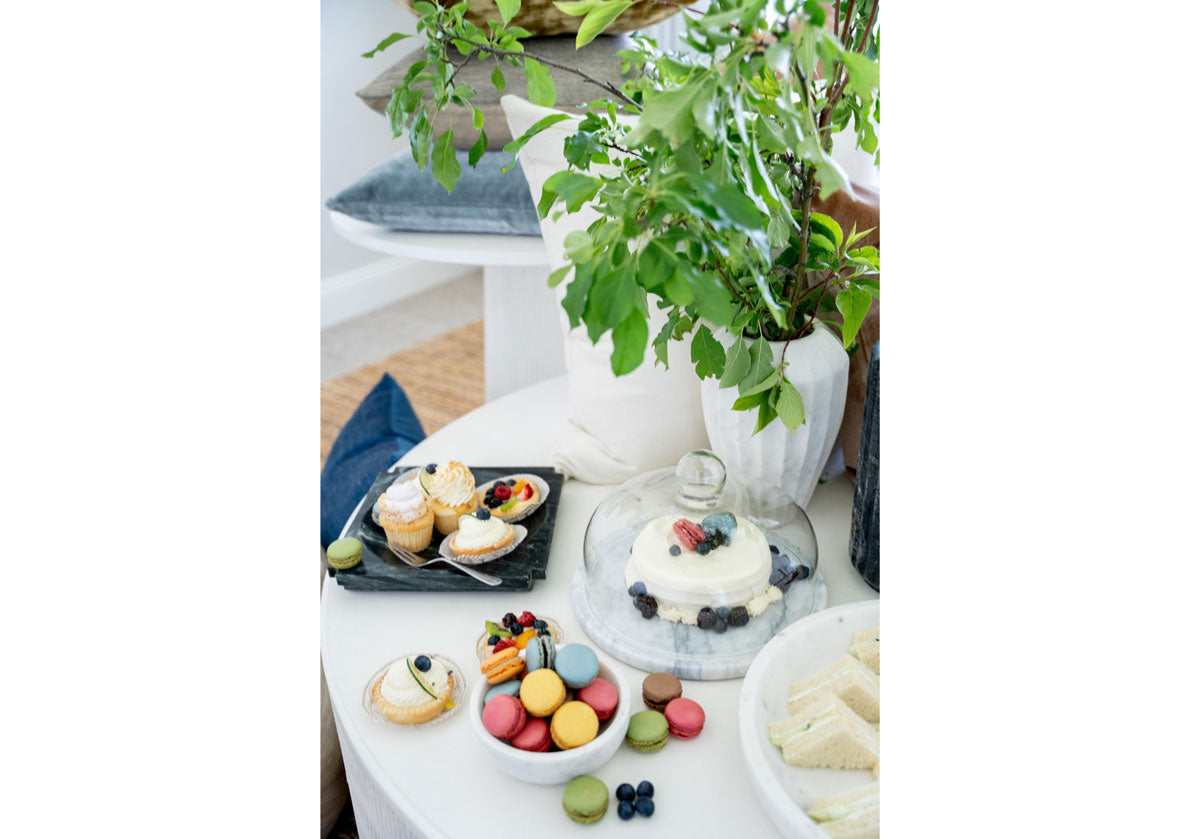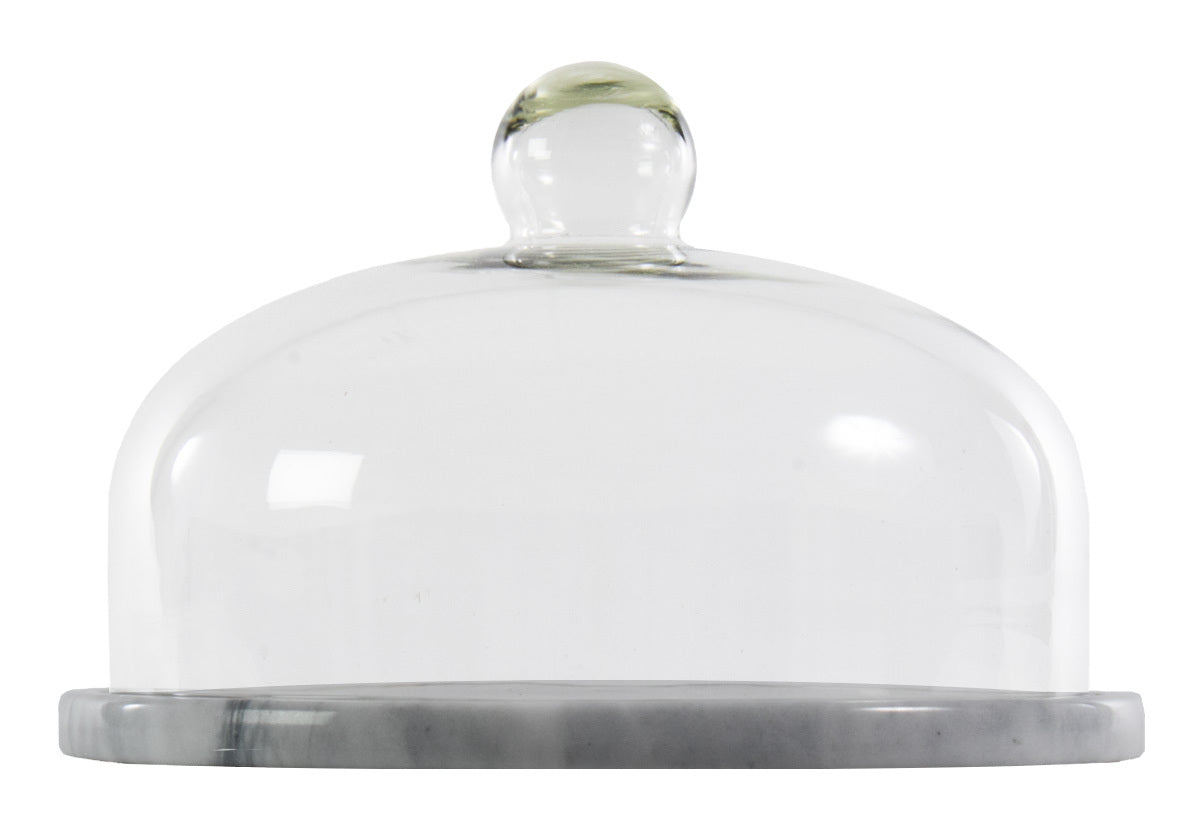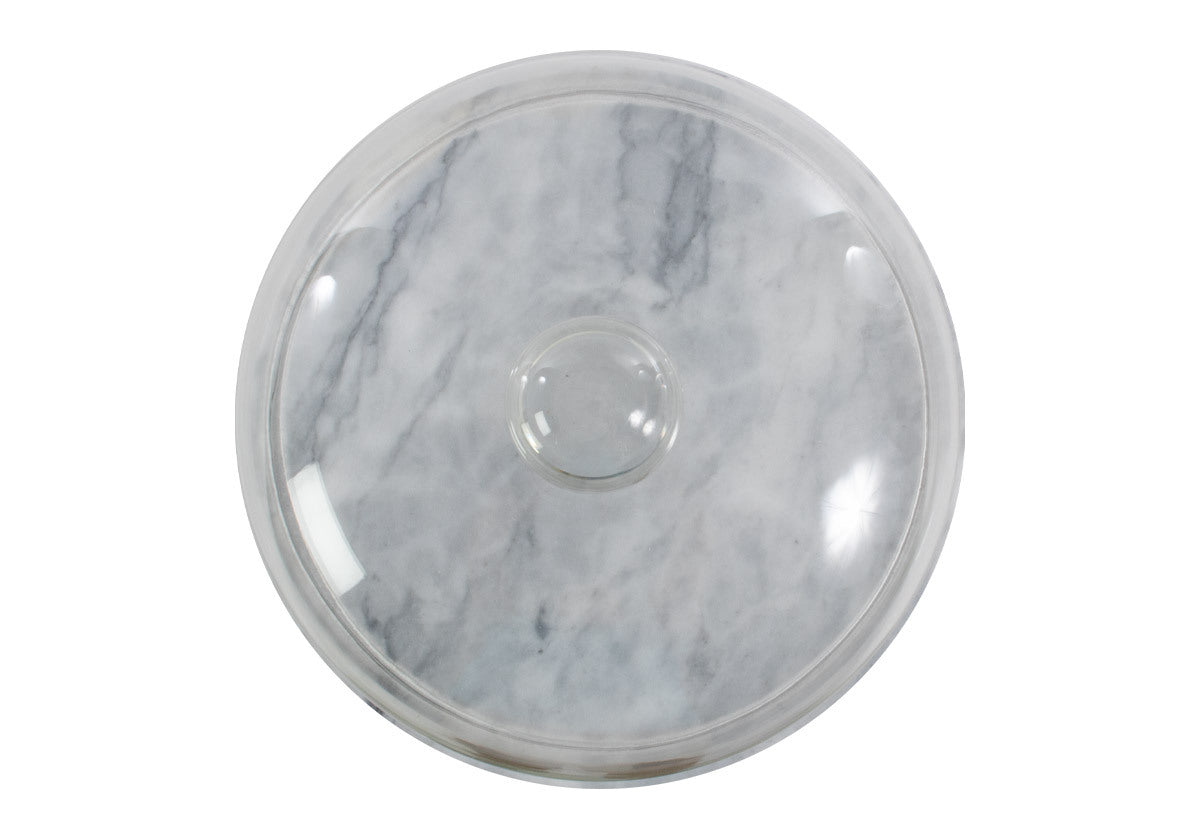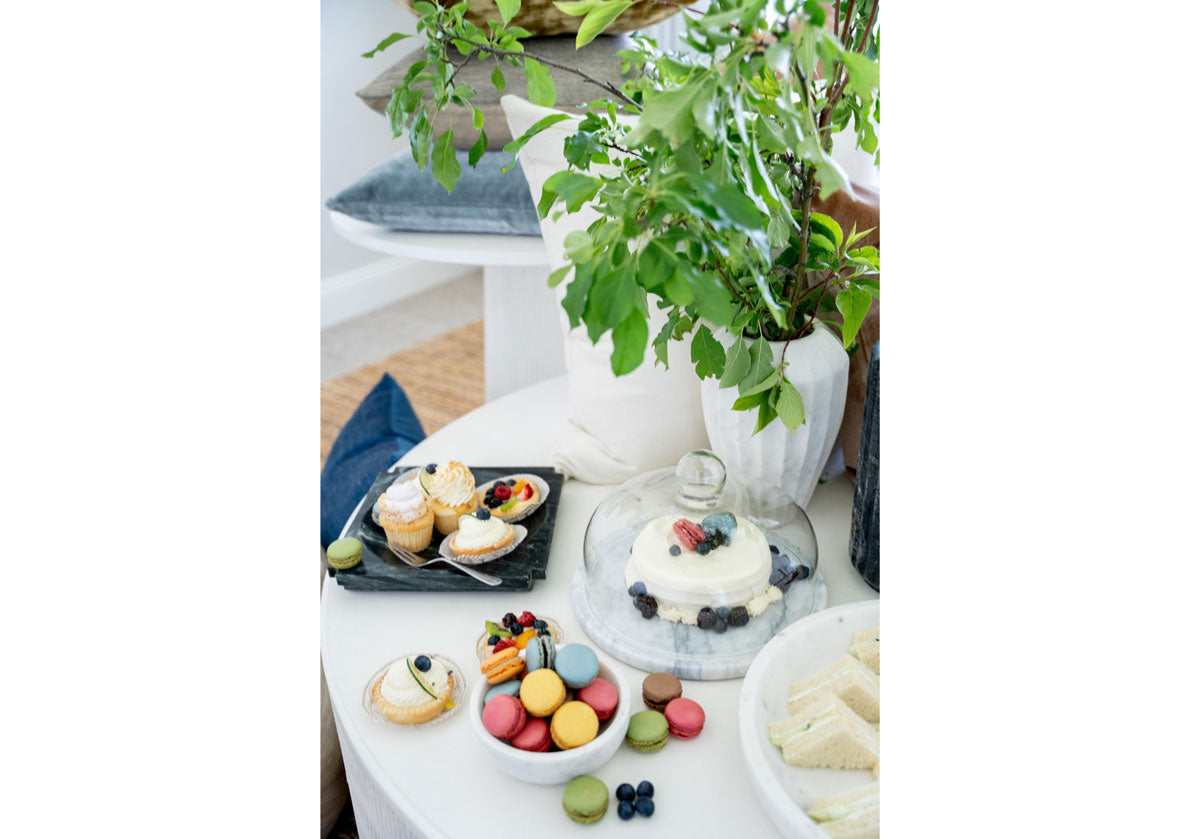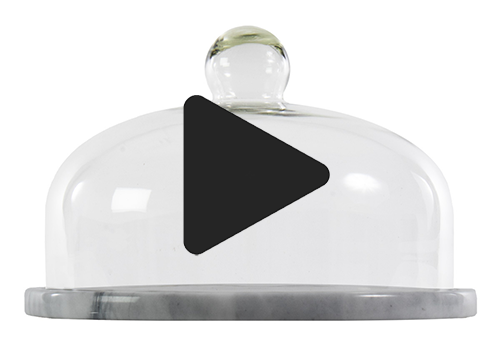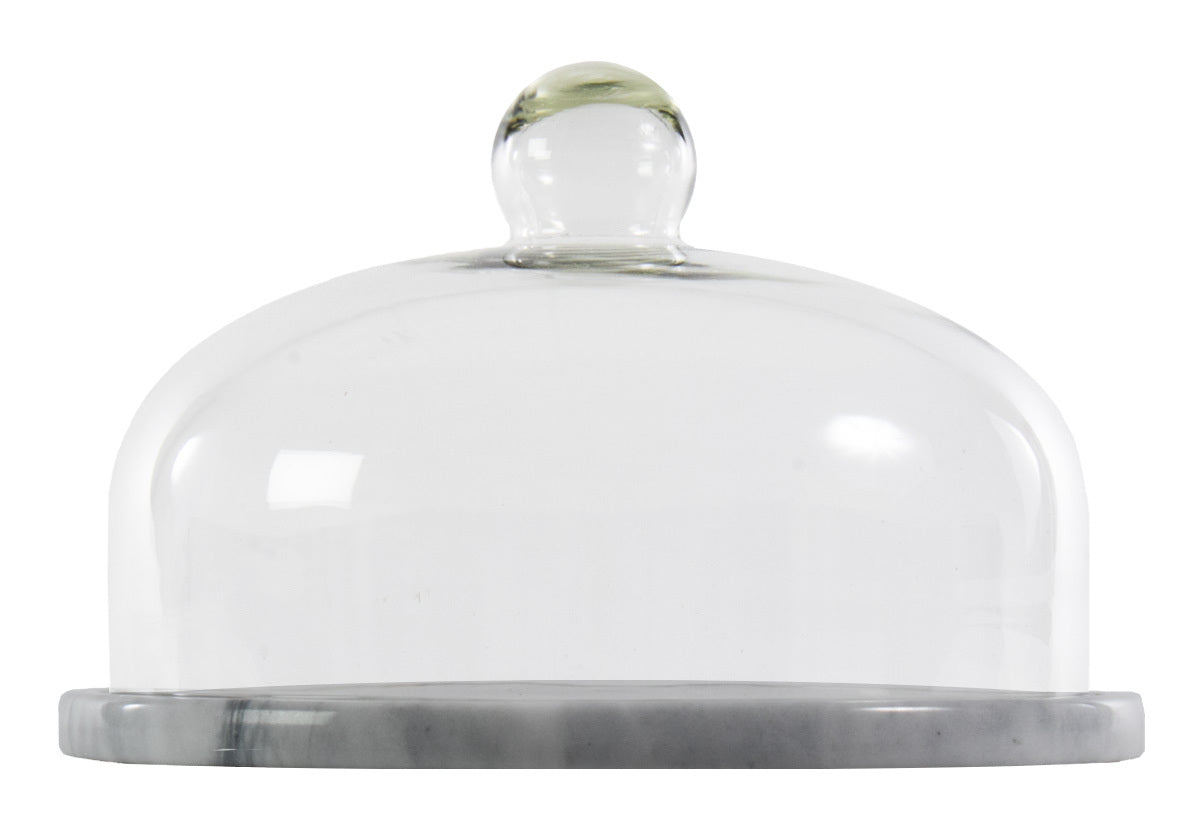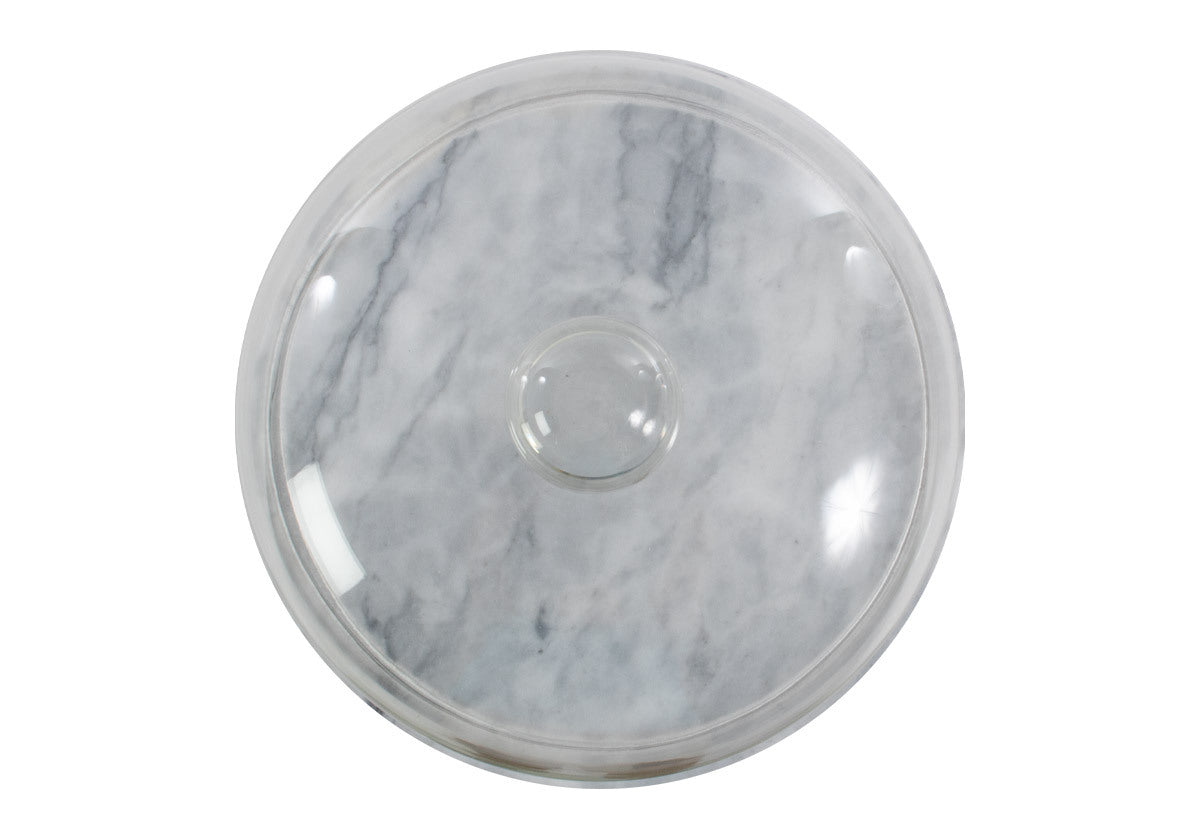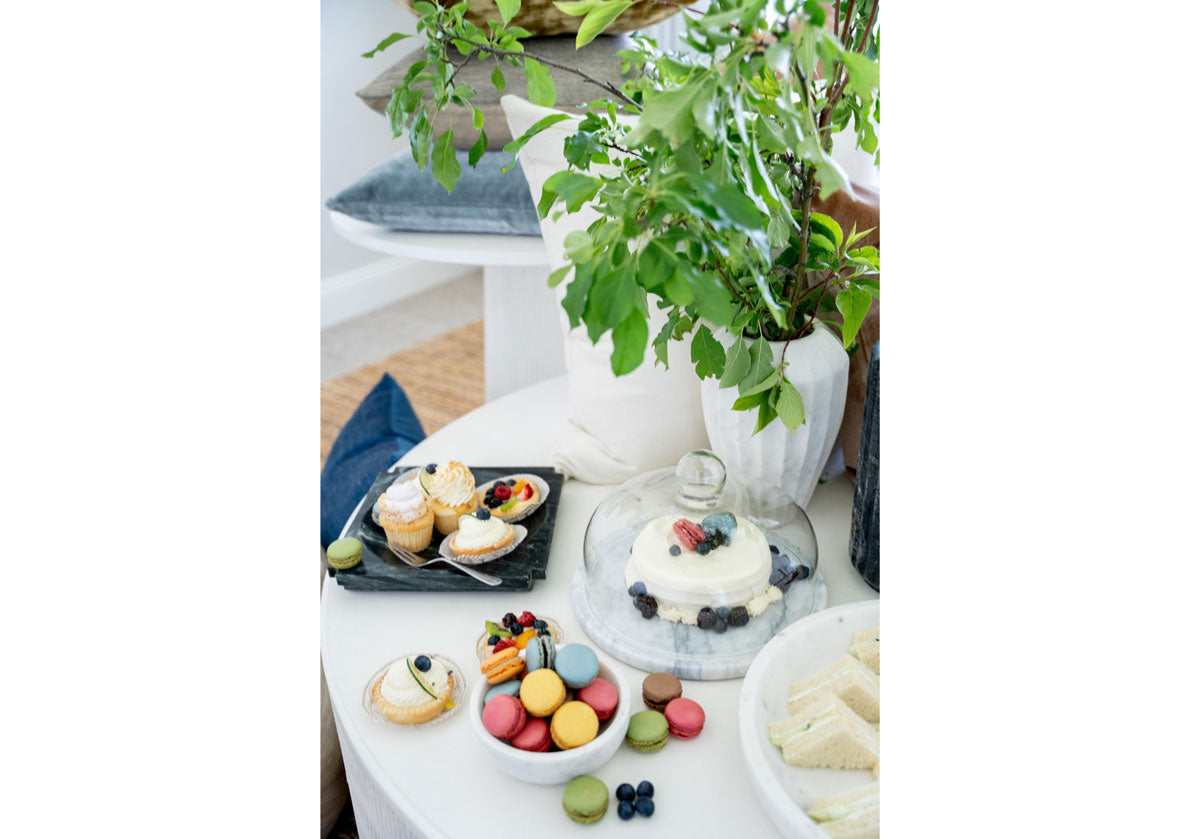 MARBLE CAKE CLOCHE
---
• This item ships within 3-5 business days
DESCRIPTION
---
Final Sale
Elevate any counter or tablescape with this eye-catching display piece. Its shapely clear glass cloche features ample space and a rounded handle set on a stunning marble slab. The round, polished marble showcases organic veining and patterning, lending an added natural, tasteful touch.  
Includes cloche and marble tray. 
Due to natural materials and handmade nature, expect variation in pattern, coloring, and size for a truly one-of-a-kind addition. Marble is a naturally porous material: we recommend using a liner if filling with foods rich in color that may cause staining.
Dimensions: 11.5" D | 6.75" H
DETAILS

---

Product Care:

Marble - Clean with soft cloth and stone cleaner.

Glass - Wipe with a dry microfiber cloth.

---
Love it!
It is a beautiful piece for my daughters new kitchen.
I can't wait to give it to her as another Shower gift!
Kitchen Gem!
This makes buying desserts more fun! I love the way cookies, muffins, cakes, etc. look displayed in the marble cake cloche!
Beautiful!
Loving this dessert cloche. I have it out on my counter because it's a really pretty piece to leave out. It's great quality and I could see myself using it for cheese in addition to desserts. The cloche is very thin glass so I do worry it is very delicate but I'm going to be as careful as I can with it.
Love it!
I had been looking for the right cake cloche for a long time when I stumbled upon this beauty. There are a lot
of cloches out there, but none of them compare to this. It's just lovely and I use it far more often than I anticipated. I love it!
Marble Cloche
The perfect addition to my kitchen island! I love filling this beautiful cloche with pastries and delicious treats, to satisfy my family and guests.