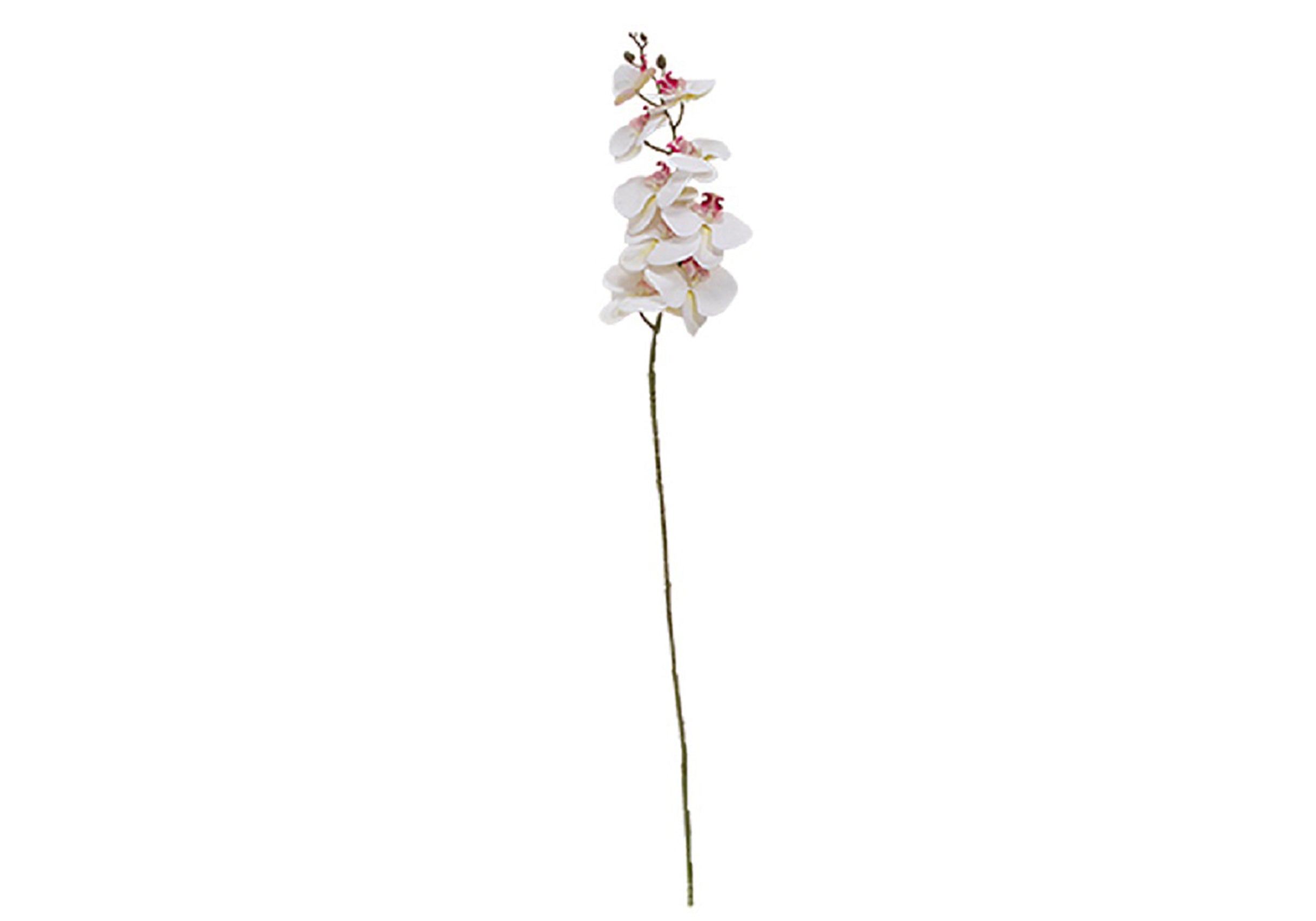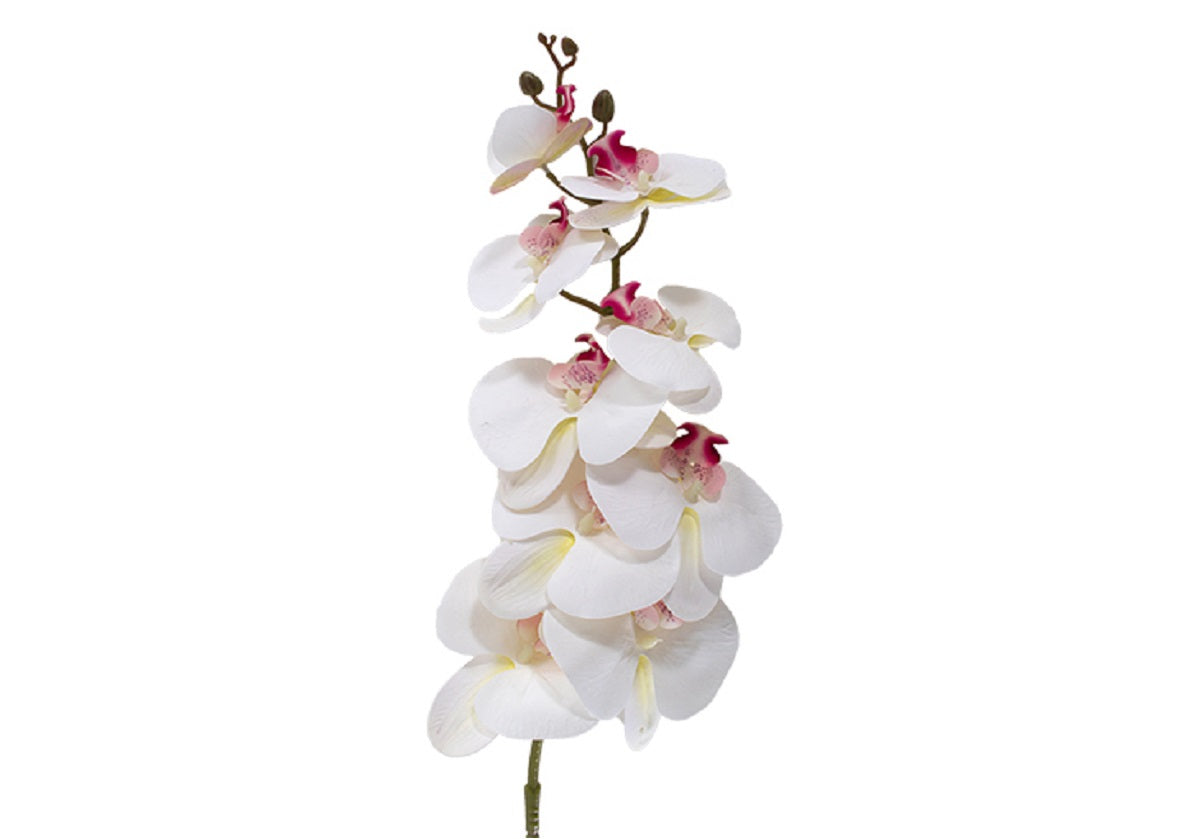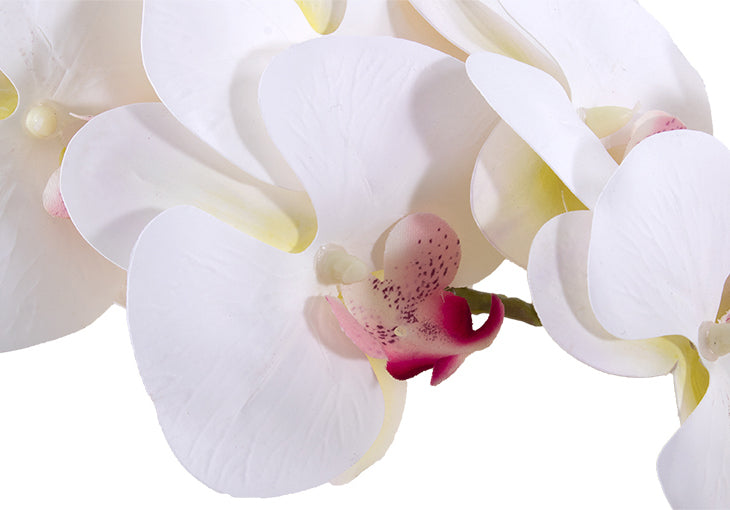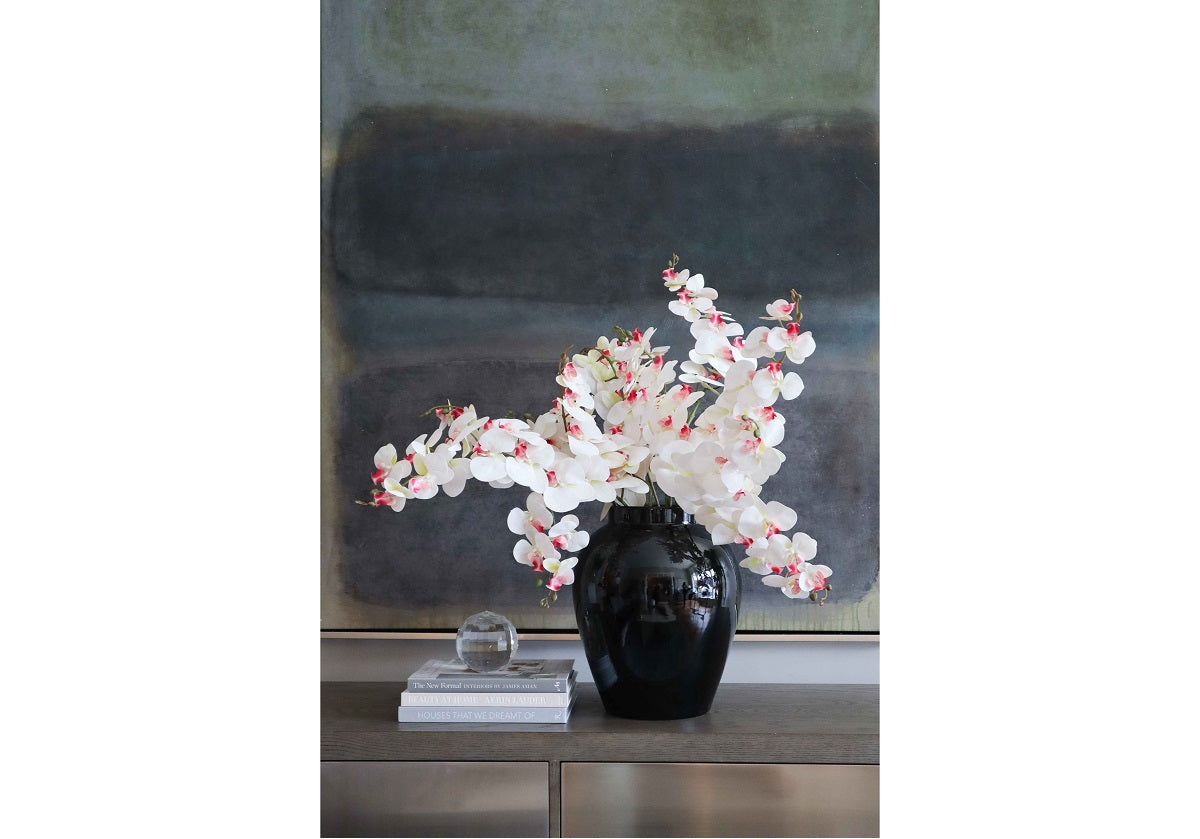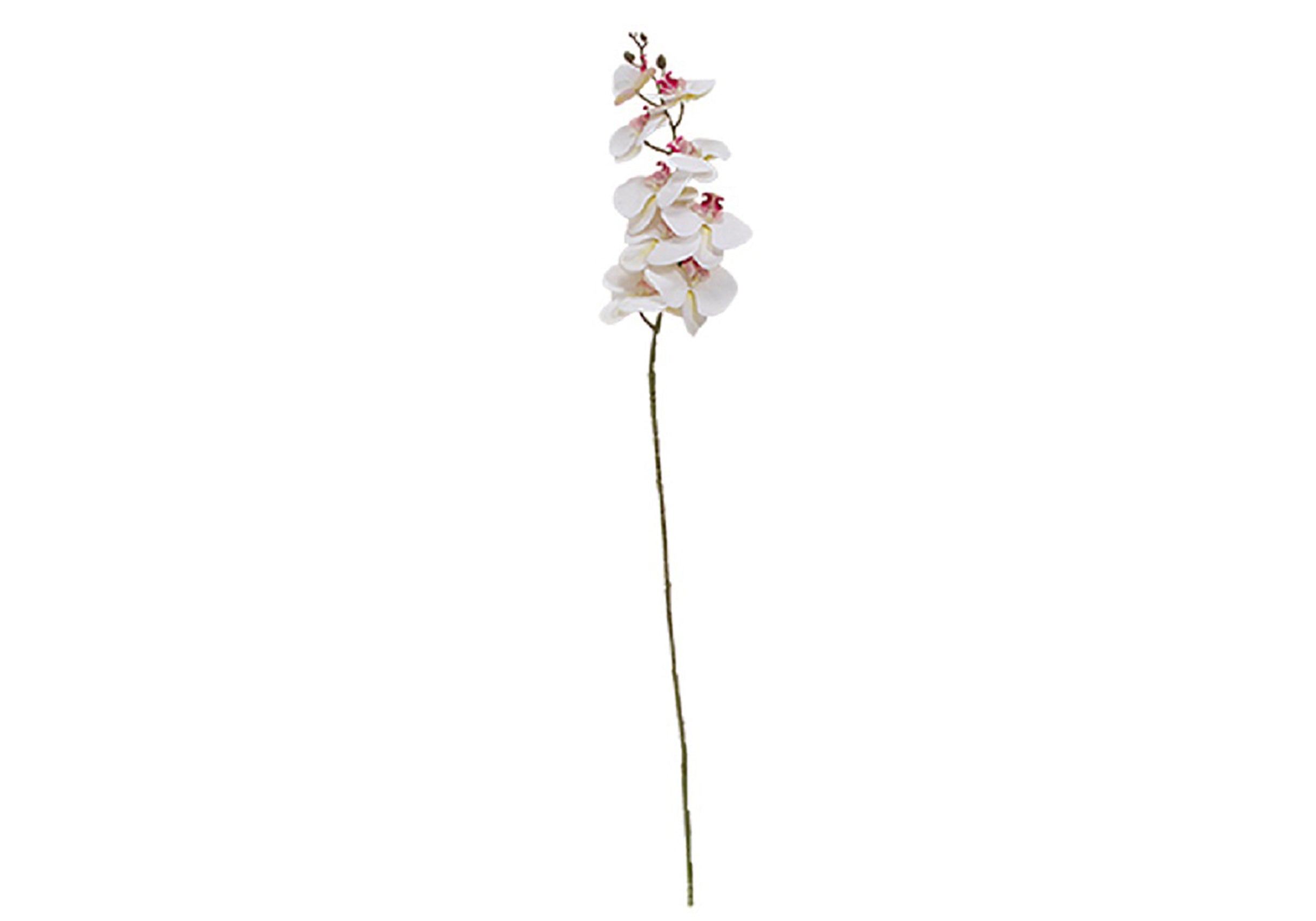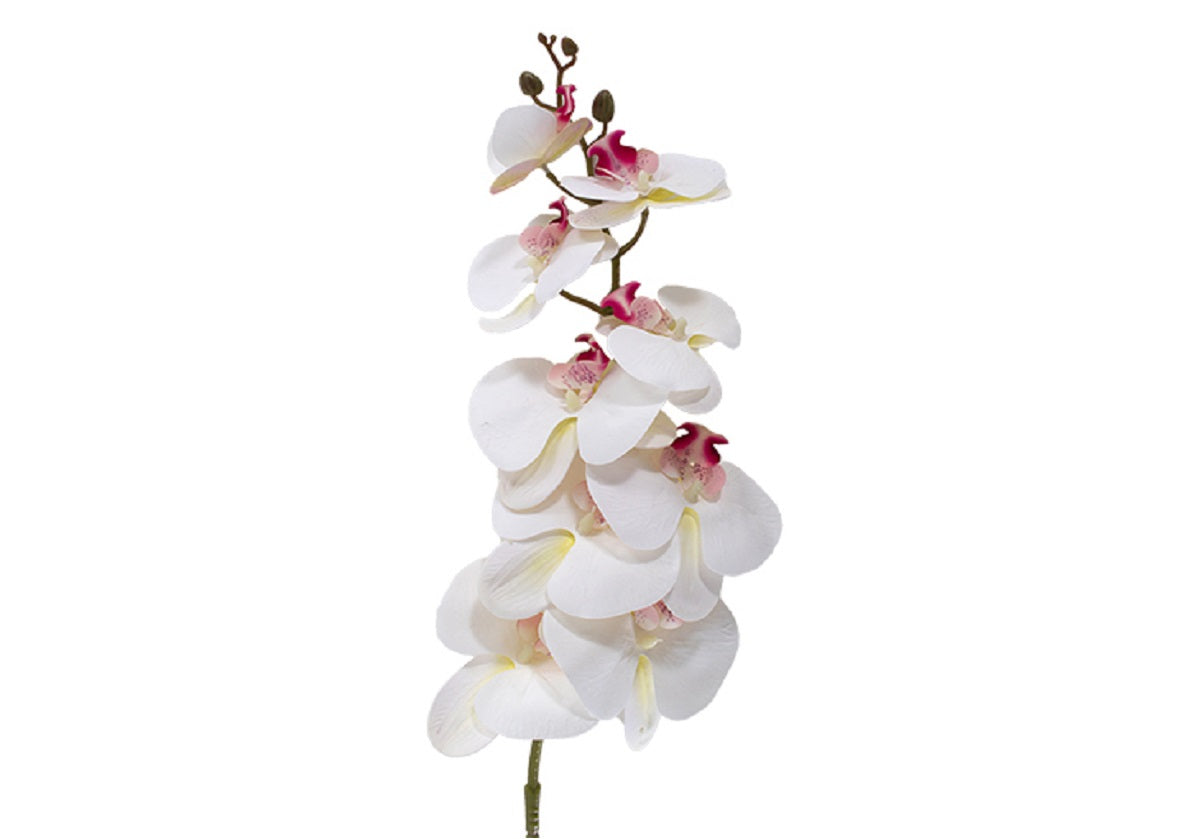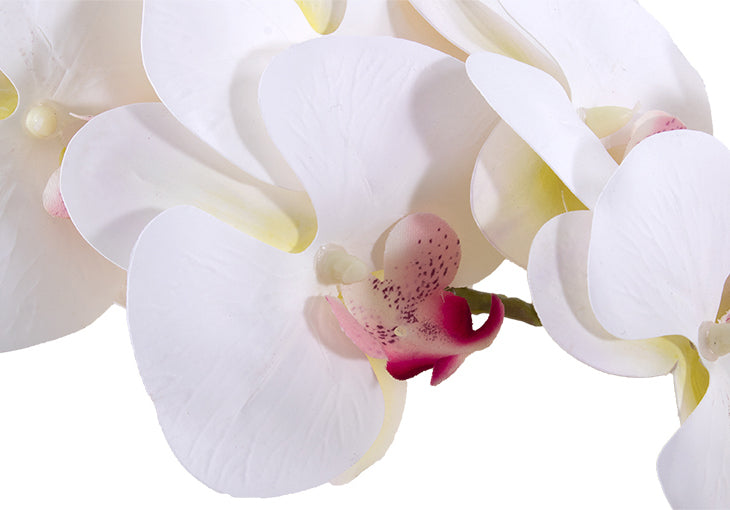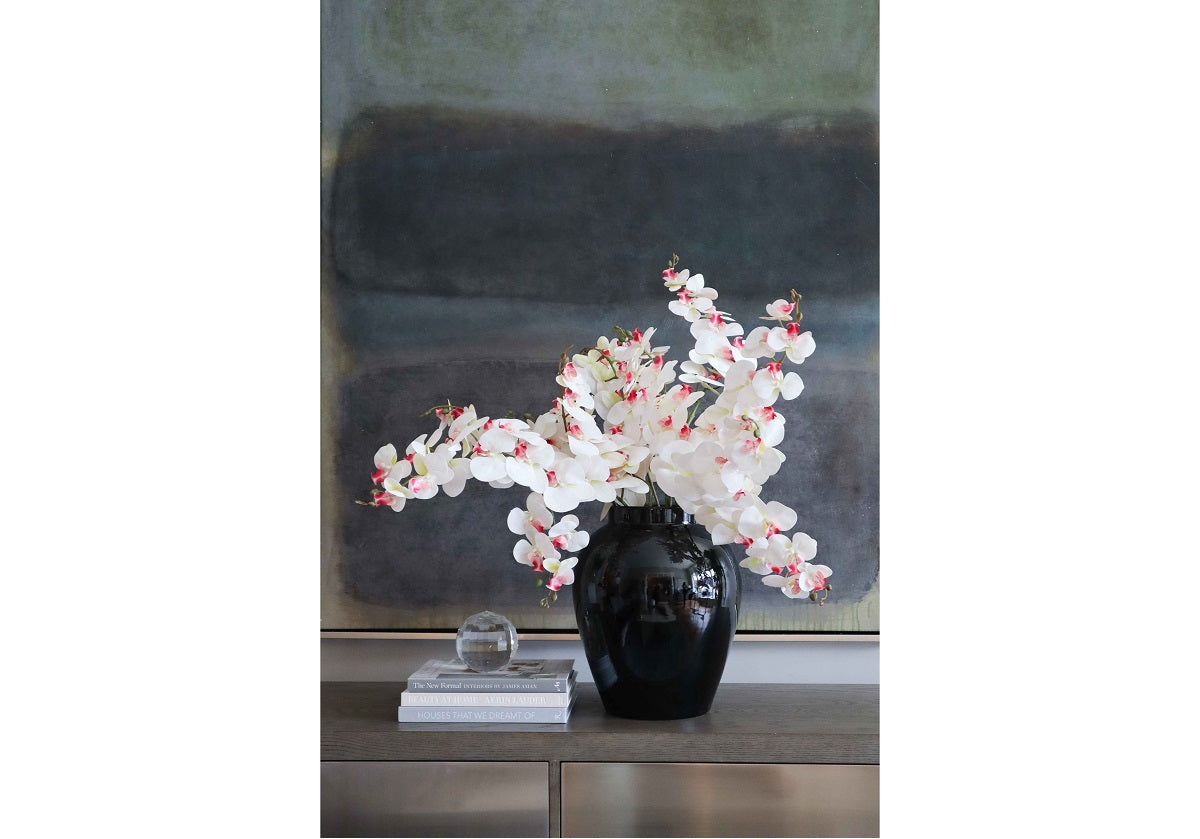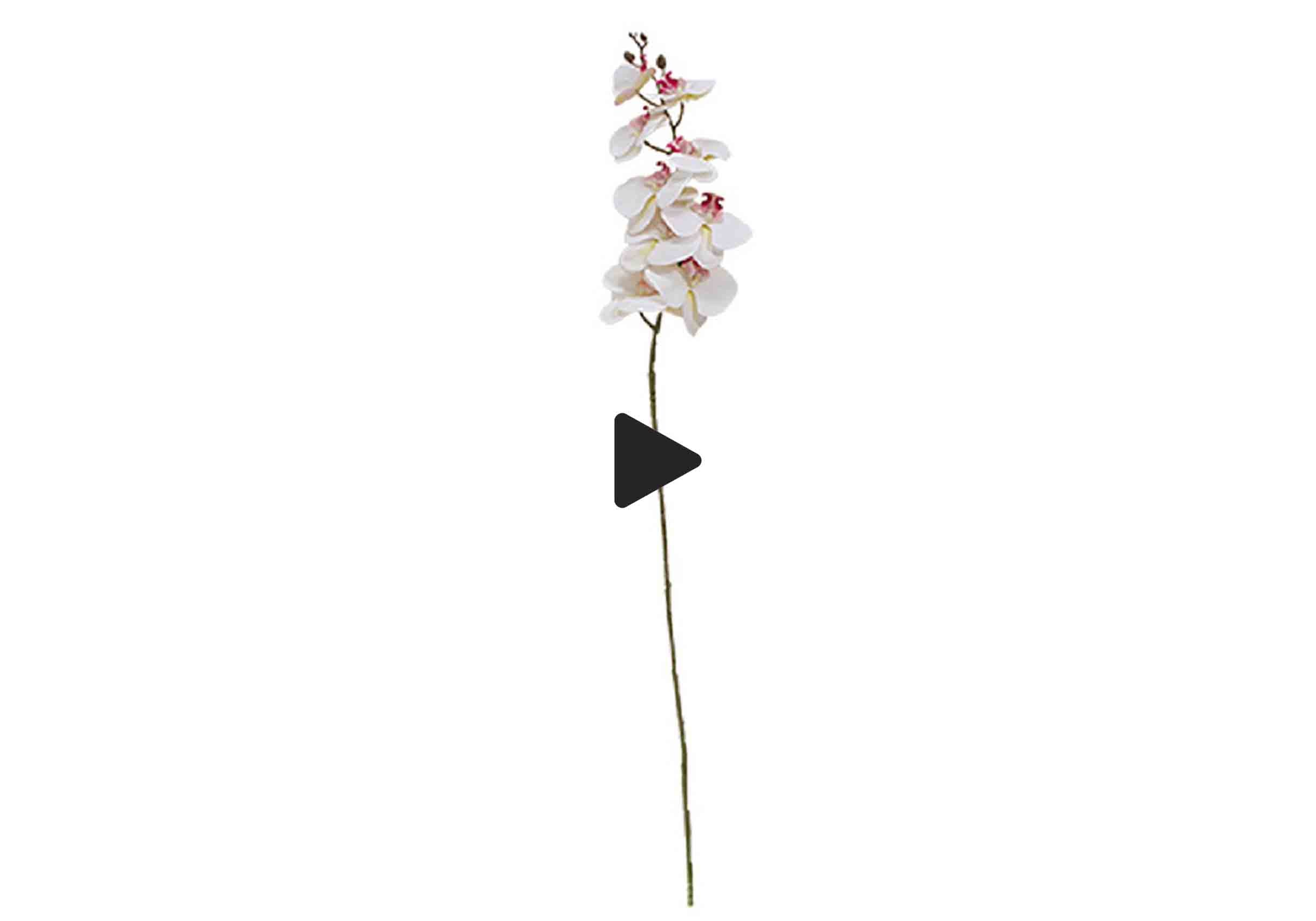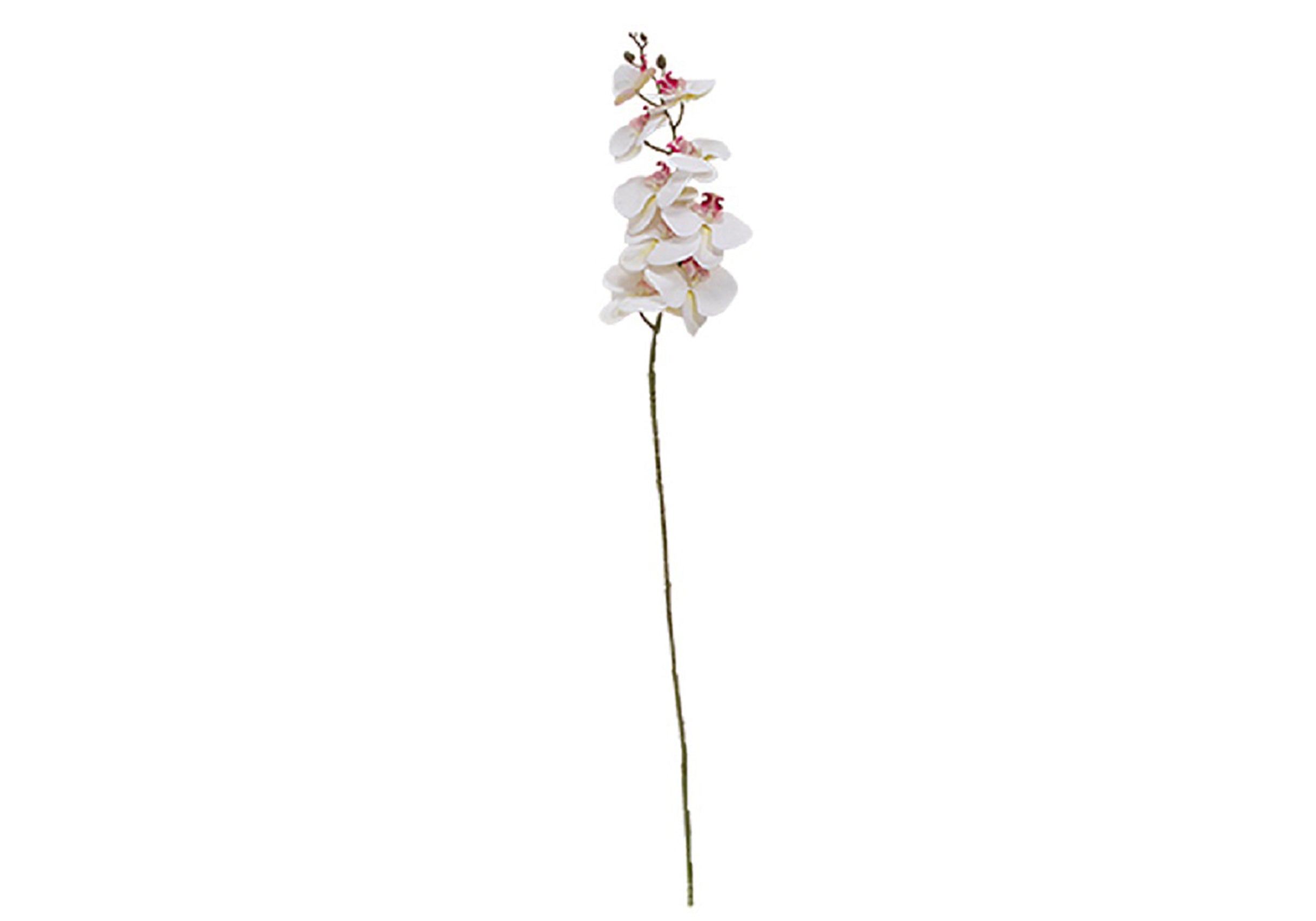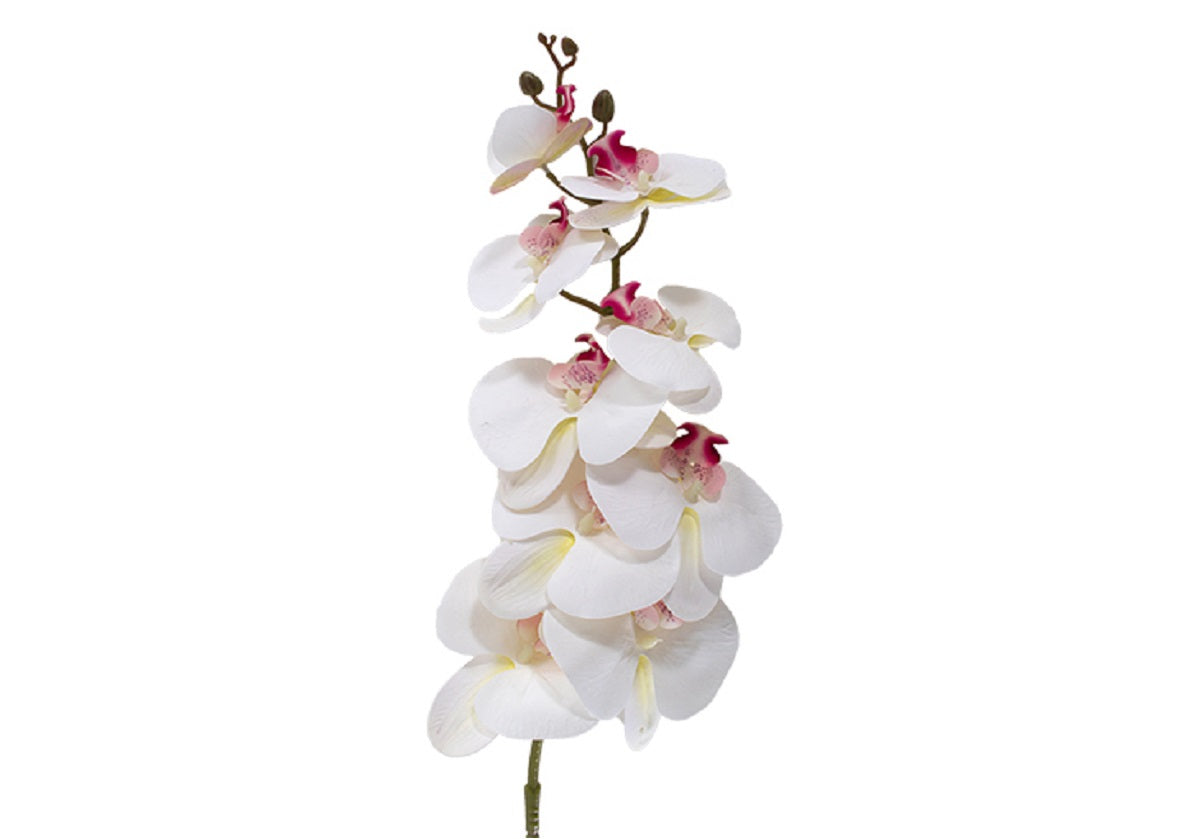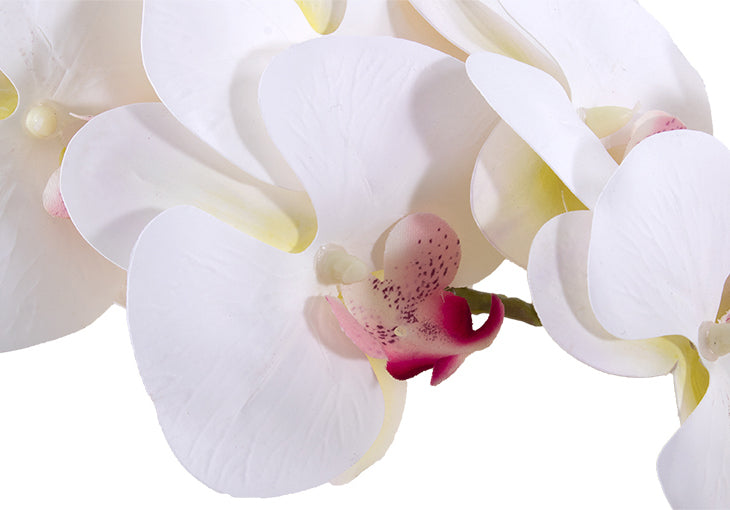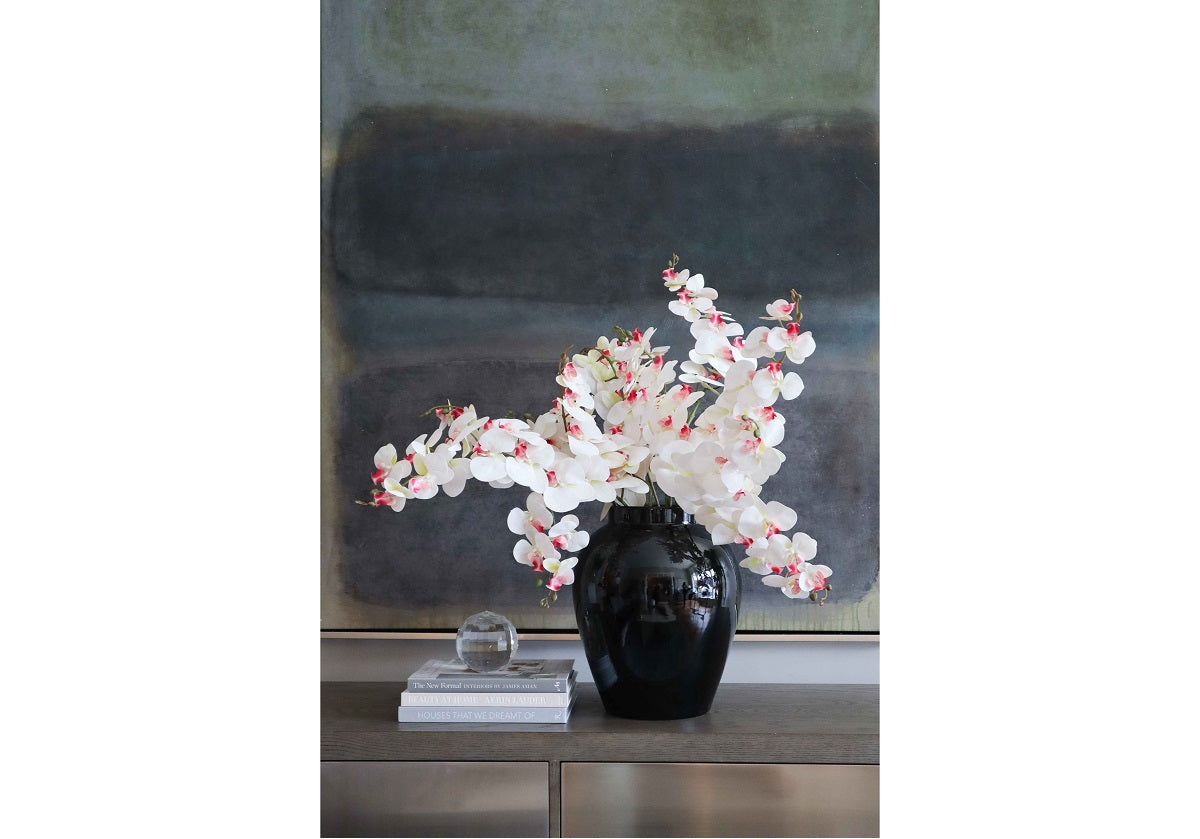 WHITE ORCHID STEM
---
• This item ships within 3-5 business days
DESCRIPTION
---
This elegant stem features blossoming white orchids with a hint of pink. Its elongated design lends beauty and visual dimension, easily styling in large vases or jars for an everlasting look. 
There are 12 stems styled in the black vase. 
Dimensions: 40" H
DETAILS

---

Product Care:

Synthetic - Wash in warm water only and dry immediately.

---
Look real!
These are such beautiful stems. They look very real once you bend them down and tweak them a but. I put them in a marble vase & they look very high end!
Beautiful Orchids
I just received 9 of these in the mail and I LOVE them. Never knew how elegant orchids could be. These are high quality and look like the real thing. Easy to manipulate to look even more real.
Beautiful!
Such a good price for such a life-like flower. I am using 8 of these in a marble vase and I love how it looks.
Stunning and I'm glad I don't have to buy real ones for a while!
I always had a few orchids in my living room that lasted for weeks from Trader Joe's but it was tiring to replace. These are gorgeous!! I love how they bend and I look at ALH to see how they bend and style the orchids in their vases. I love the impact they make, more is better and they are WAY better than my Trader Joe's real ones. I love them!