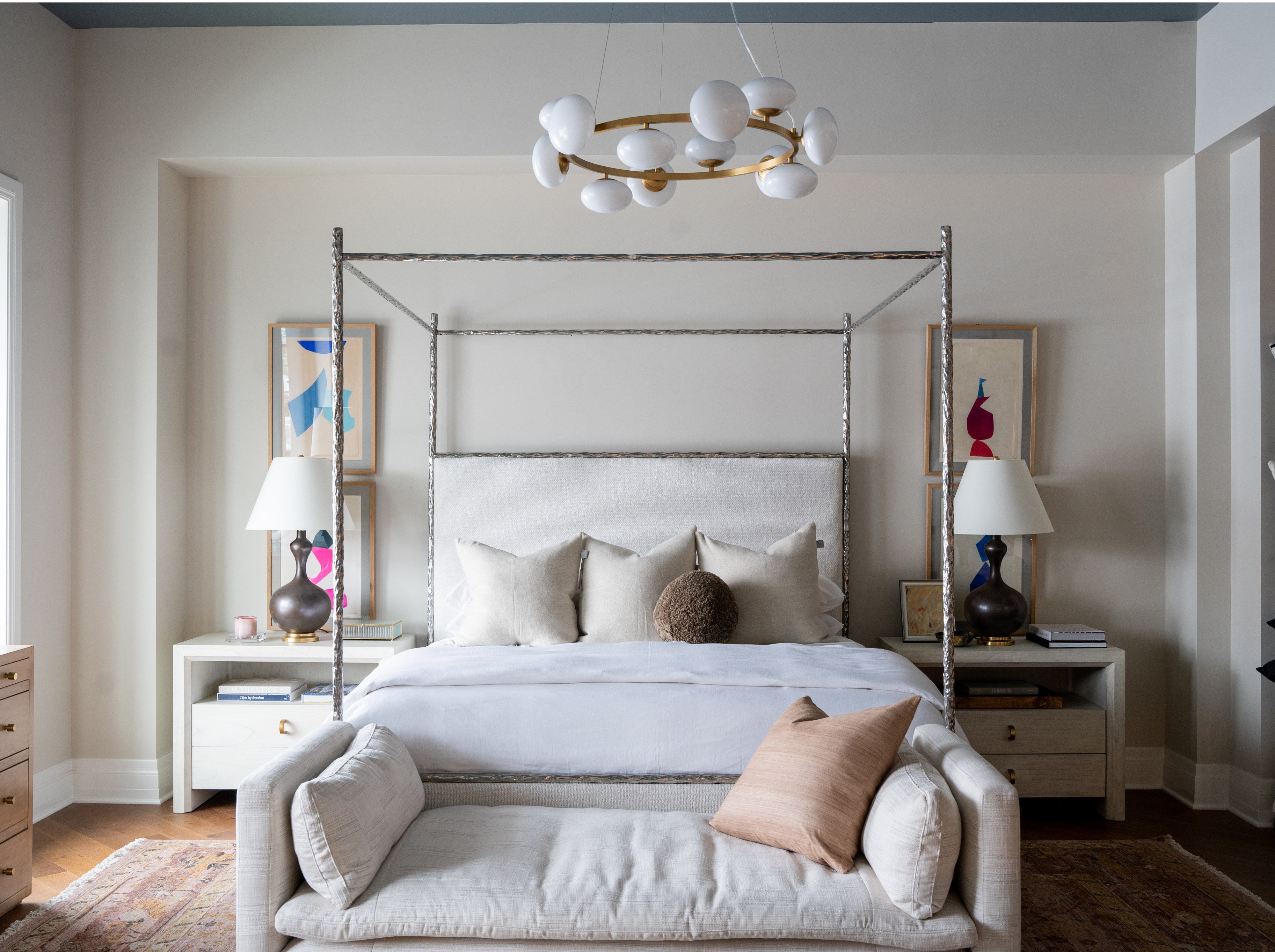 One of the most common questions we get asked as designers is what pieces and styles are always in and never out. Clients crave to have furniture and finishes that they won't regret and will lend a timeless quality throughout the years. This week on Dear Alice, Jess, Suz, and Cori break down classic principles and pieces that never tire. To listen to the full episode, follow along here.
One of the first timeless qualities are a large and generous scale. One of our favorite tips is to style multiple blue and white temple jars on a console, side table, or mantle. Pair with classic greenery spilling out for an eye-catching statement. This easily accentuates large spaced and also makes a smaller space feel grand.
Another principle is mixing transitional and classic. We think the blending of two styles is perfect for creating a timeless design. Two of our favorite pieces for this are the Theodore Sideboard and Caite Swivel Chair. The Theodore features a beautiful white oak form complemented by pewter hardware. The Caite showcases a curved silhouette in a comfortable, boucle fabric. Pair these pieces together in a living room or style one with your existing furniture. 
Burled wood never goes out of style. We cannot get enough of its natural visual texture, creating beautiful figures and dimension. We created the Burled Wood Trays and Boxes for this exact purpose. They each lend elegance to nightstands, console tables, built-ins, side tables, entryways. The possibilities are endless, providing functional storage and a handsome design. 
We also know that real materials never go out of style. Choosing pieces made from materials like marble, crystal, and brass will always lend a timeless elegance. We love our Marble Handkerchief Bowl, perfect for styling alone or pairing with faux fruits for a sophisticated statement. We created the Beatrice Brass Etagere from living brass to elevate small spaces like powder baths and closets.
There are so many beautiful ways to create a space that is always in and never out. These tips are the start for making your space timeless. Interested in refreshing your space with Alice Lane Designers? Sign up here to work with our Home Furnishing Team completely free.