Angie Harrington Interview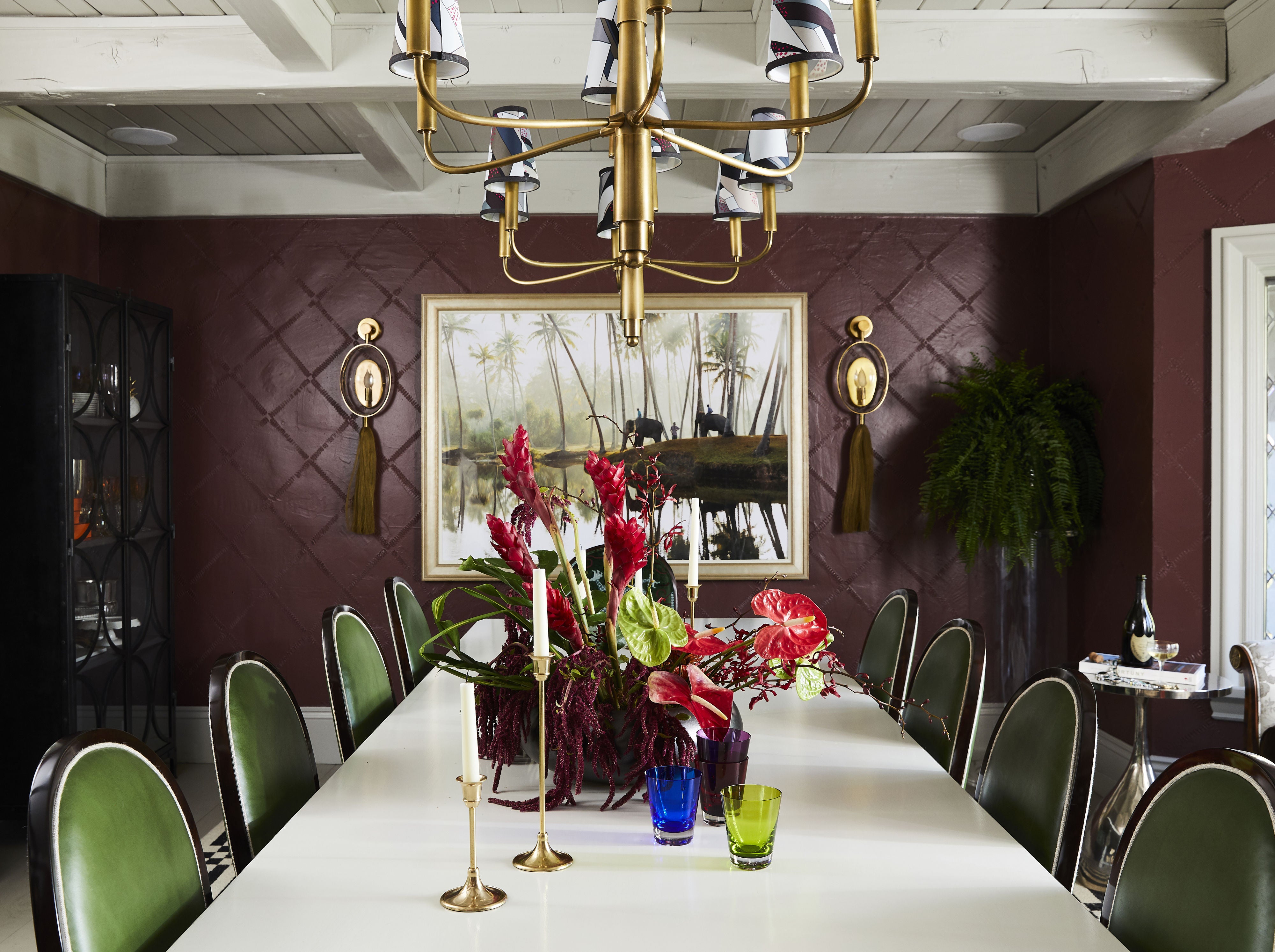 We sat down to chat with Angie Herrington about her new showstopper project - House of Harrington. Angie is a fashion influencer and part-time cast member of The Real Housewives of Salt Lake City. She is a mom of three boys, with a witty sense of humor. Her eye for fashion and beautiful antiques helped us create her version of liveable luxury. 
During the creative process, Angie was always prepared with ideas and vision. Inspired by her travels to Montecito and the look of Spanish architecture, we all wanted to accentuate the integrity and story of her house. Built in 1981 and just under 11,000 square feet, Angie wanted to create a distinctive blend of antique and new, architectural and fashionable. 
One of Angie's favorite things to do is hosting and having people over. We wanted her kitchen to be a place that was not only beautiful but also functional. Ample open shelving was ideal for displaying favorite dishes, such as the Glass Pitcher and her personal china and mug collections. We also included our Graphite Sting Tray paired with a petite Marble Vase, Crystal Cube, and candle, for creating a signature scent.
One of our favorite rooms to design was the master bedroom. The deep wall coloring created an atmosphere and a tasteful backdrop for all the pieces. It feels glamorous, fun, and cozy and is accentuated by a beautiful fireplace. We accessorized with our Opal Shell Vase and Jar, its shimmering design lends a luxurious look. Next, we added several of our favorite translucent crystals, our Winnie Lamp, Crystal Candlesticks, and Black Crystal Frame to add visual texture.
We also loved the two Rust Mohair Sectionals we styled in the living room. We added our Mink Throw, its rich texture and luxurious soft-touch beautifully contrasted the sectional. On the coffee table, we added our Domino Keys and Plaid Bone Boxes along with the Horn Bowl for an organic touch. Angie collected a series of unique warrior vests and we wanted to find the perfect place to display them. We decided on hanging them above the tv, creating an eye-catching focal point, and it became one of our favorite moments in the house.
We have been so inspired working with Angie and have been excited to share the results. To listen to Angie on our podcast, check it out here. To see more of Angie's home, watch our video here. If you would like to work with us, please contact our complimentary in-home designers here.