Celebrating 14 Years of Alice Lane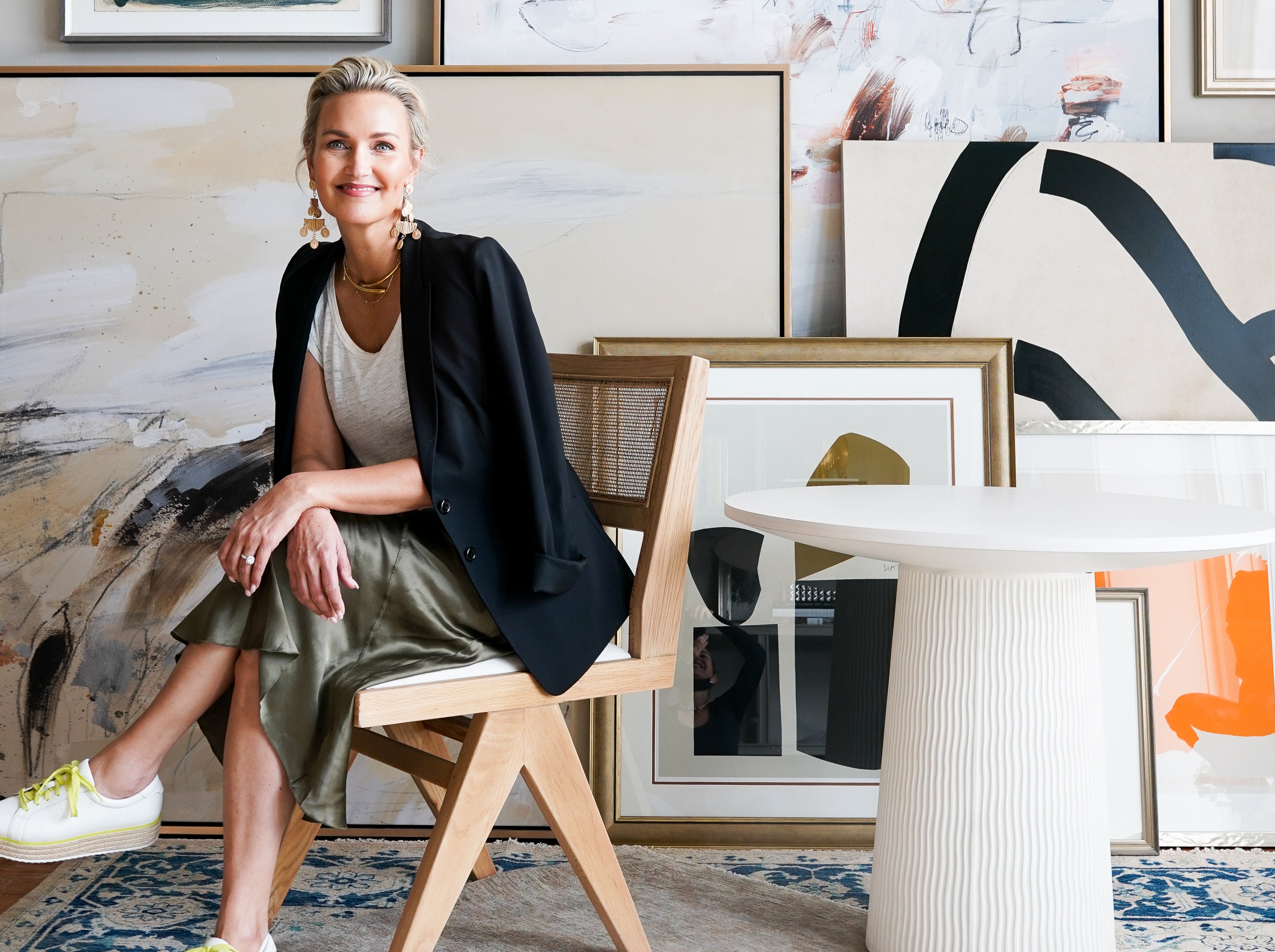 Can you believe it?! We are celebrating Alice Lane's 14th anniversary! What a journey it has been and continues to be! It is amazing to see the way things have changed around here since 2008. Everything we have done here has all lead to cultivating an environment of creativity and design. We hope that all of you have been inspired to find your style and create a home that makes you feel like you!
Our Anniversary Sale
To celebrate Alice Lane's 14th anniversary, and to thank you for supporting us through this journey, we are having a sale! Starting today, everything is 20% off, and it doesn't stop there. In honor of celebrating 14 years of Alice Lane, we have selected 14 of our favorite items to be 30% off. Those items are:
Odette Lucite Stool - The highest grade of acrylic, lucite is perfectly clear and looks amazing. This stool is a favorite of Jessica Bennett.
Pippa Ottoman - Pairs amazingly with a sofa so you can put your feet up and relax. 
Maison Tray - A stunning tray with a mirrored bottom. Anything you place on here will look twice as expensive and sparkly.
Finn Plaid Rug - Perfectly scaled to go in front of kitchen sinks or in laundry rooms. It's preppy. It's plaid. Everybody loves this.
Lucite Galerie Book Display - Effortlessly displays any book and lends a chic, sophisticated style.
Sting Tray in Haze and Slate - Our go-to for tops of tables, counters, and dressers. Fashioned to carry, hold, display, and corral.
Terra and Capri Vegan Mohair Pillow - Better than velvet, this pillow feels amazing. Probably the pillow everyone will fall asleep on.
Porcelain Lattice Bowl - We love these on a kitchen counter or table. They are a really beautiful, glossy white.
Bobbie Chair - Pair several around a dining table for an elevated, graceful look.
Black Wooden Totem - Incredibly eye catching, this elongated wooden totem makes a statement.
Italian Blown Glass Dish - This elegant glass dish is a beautiful catchall with its intricate design and soft pink coloring.
Winne Crystal Table Lamp - The best seller of the whole crystal lamp collection. A full 11 inches of multifaceted, beautiful crystal.
All of these products were chosen, designed, and curated by Jessica Bennett. Many of them are from the exclusive J. Bennett Collection along with some other favorites. This sale ends July 24th, and you really won't want to miss it!
 A Little History
In the Fall of 2008, Jessica and Adam sold their dream home so that the could start their dream company. They named the company after street where their home was and found a small showroom in the college town Orem, UT. The two worked incredibly hard to get this business up off the ground. Jessica remembers lifting up sofas while wearing heels and moving them because she had to be the delivery person, and stock room person. Adam did more of the financial and front desk sort of roles, and this is how they got things done in the earliest days of Alice Lane. 
How Things Have Changed
At first, Adam and Jessica just wanted their dream store. They wanted to provide the people in the area with product that wasn't typically available in Utah. Customers had so many questions about design and often times would ask if they could hire Jessica to design their home. This was the beginning of the addition of our design services. She had her own design firm before they opened the store, so Jessica definitely had a lot of experience and has thrived as our design principal since then.
Big Things
We have so many exciting things going on! We recently released our Spring/Summer Lookbook. This is the first lookbook we have ever released, and we couldn't be more proud. Keep an eye out for the next issue coming out later this year. Our Spring/Summer issue is full of all the best design tips and principles to live by, straight from the mind of Jessica Bennett herself. Take a look at our digital version, and soak in all the design advice you can!
The J. Bennett collection is here, and we cannot get enough of it! Jessica Bennett is expanding the limits of design, because there is more than one way for a space to be beautiful. There is more than one way to express feeling and for a room to function. Discover the ways you can bring form and function into your home by exploring our J. Bennett Collection.
We are moving! We are expanding our space to provide more room to find exactly what your space needs. Our new building is under construction right now, and we will be moving there later this year. We are so excited to be growing up and showing people more of what we can do in the world of design!
To learn more about Jessica and Adam Bennett, and hear more about the history of Alice Lane along with some funny stories about our early days, make sure to listen to the new episode of Dear Alice coming out this week on iTunes and Spotify. Here is a preview.