Building Your Forever Home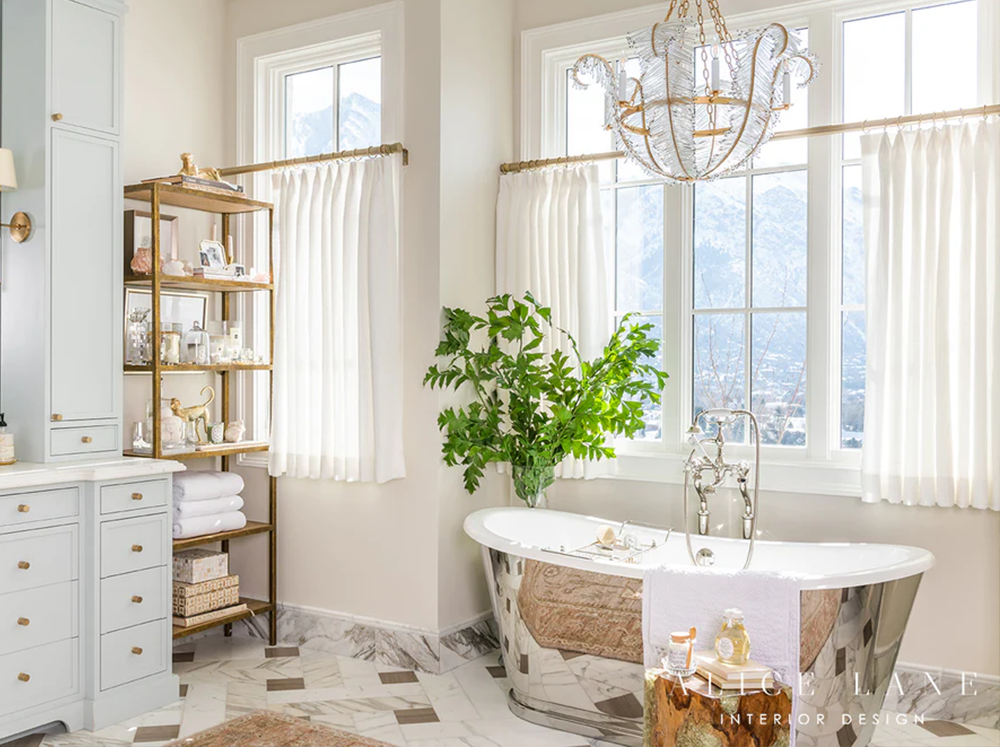 Whether this is your first journey or your final destination, we're going to discuss some big ideas to create a lifestyle that is beautiful and livable in your forever home.
Where to start? We work with clients to create a dream, a north star, or a 'Honey do list'. We discuss style, size, needs, and maintenance. This is where we make a list of the pain points. What's working? What areas do you need to work better? This is also the time to curate a detailed Pinterest board (Pinterest is always a good source for inspiration). 
Some popular wishlist items that we encounter are big beautiful closets, more countertop space, and large pantries (or dirty kitchens). We follow the adage of "a place for everything and everything in its place". And this means including places for the messes to be contained. 
Some considerations
In your forever home, you're starting to look toward the future. How do you want YOUR portion of the home to function? Plan for time to enjoy the luxuries. 
Incorporate your lifestyle into the wing that you are going to inhabit. Understand your routine and build for it. When do you want to work out? What do you do when you first wake in the morning? Where will your grandchildren play? If you have a hot tub, you're going to want it close to your bedroom so you don't have to walk through the whole home in a suit. You may also want a home gym, sauna, or steam room close to your bedroom as well. You'll also be more likely to use these amenities if they are closer to your living quarters. 
Primary Suites
Your bedroom is your oasis. Spend some time thinking about how you want this space to work for you. We work with clients that have seating areas in their bedrooms - spaces to relax and unwind away from the buzz of the main living area. 
Primary Bathrooms are larger and more luxurious. We love including little luxuries that make living better. A cosmetic fridge, windows for natural light, and showers that wow. Double vanities are a necessity to give couples their own space to accommodate all their products. Additionally, we love to include a seated vanity. Jess has double vanity at 36" high and a seated vanity nestled between the sinks and sitting at 30" tall. "I knew I needed a place to do my daughters' hair and wanted to be able to stand above them, so I lowered the seat." The shower is something you'll use every day, so make it an immersive experience with body sprayers. Also consider the tub - we love floating tubs, but there's a way to make any tub shine. We even have one couple putting in a massive jetted tub to enjoy together!
Primary closets that are large and organized top the wishlist for most female clients. We've worked to customize the space according to each client's needs by including large islands for folding or packing for travel. Many want to put their jewelry or collections (purses, shoes) on display. And forget using the guest closet for seasonal wear. Build in enough space to accommodate all of your clothing so it's at your fingertips when you need it. Lastly, we love to include a beautiful settee in the primary closet - it feels like the ultimate luxury and a space to dream.
The Main Level
Placement is everything. We recommend putting your main living spaces on the main level - the Primary bedroom, the kitchen, the pantry, and the TV room. This means that the main level becomes more manageable and accessible. The upper and lower levels will need less maintenance or heating/cooling if you contain the essentials to the main level. This is also a way of planning for the future when you or your loved one may be less mobile. We've even installed elevators into homes where clients need to access multiple levels.
Automation
We're lucky to live now where most everything can be automated. This is something to think about during the building phase so that you can wire for any of your tech needs. Including smart security systems, and thermostats will take so much pressure off of your routine because you can lock your house down or turn off lights from your phone. We also love to include automated shades so you can close or open your shades with the touch of a button. And last, but not least, we recommend a drip system for your porch pots so you don't have to sweat the daily watering. 
Additional Storage
Your forever home should include storage for your family needs. In addition to a "show kitchen", a messy kitchen gives you a place for all the appliances or the rolls to rise that's hidden away from view. Many clients request a laundry area off of the primary suite.
We always recommend an extra fridge or freezer. And storage spaces for holiday or seasonal gear. Having enough storage will make it easier to maintain organization and keep the living areas more livable.
Library
Most forever homes have a library or home office. This space feels serene and houses the books you've collected, travel finds, photo albums, memorabilia, etc. These spaces are a gathering place without a television blaring to allow for conversation and connection.
Shipping and Receiving
We're not shopping in stores as much as we used to, so there's become a need for shipping and receiving. We recognize that this is a real luxury, but it's such a game changer. Rather than putting boxes on the kitchen counter, you can create a space for incoming packages and items that need to be returned. 
When you're building your forever home, allow yourself to dream. Maybe you include spots for hobbies - recording music, creating art, getting a massage. This is the exciting part of the building process because you are creating a lifestyle you'll love. 
Listen to this episode of Dear Alice for even more ideas for your forever home, and make sure to look out for a new episode every Thursday!