How to Design a Room from the Rug Up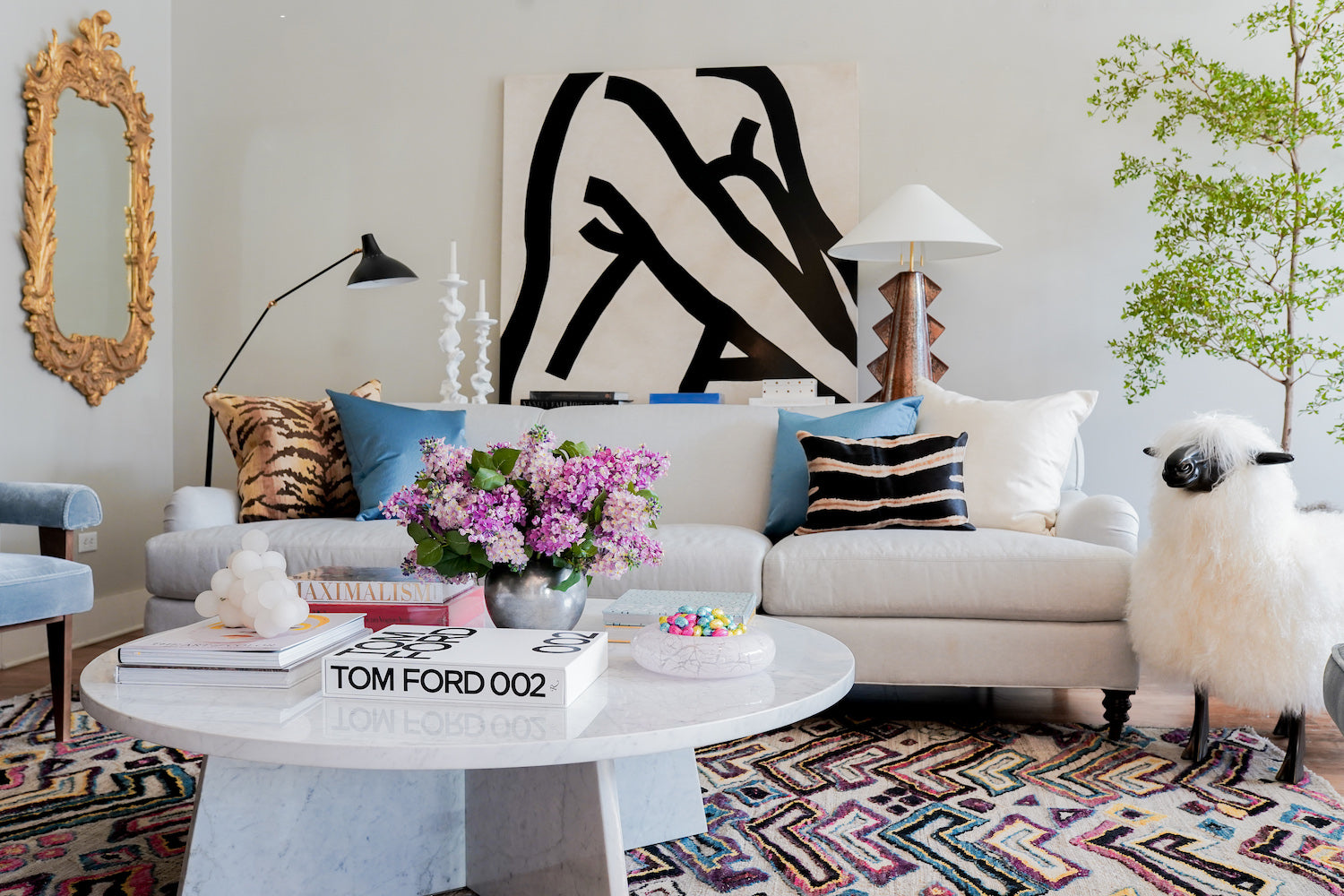 Where do I start?
When designing a space, we suggest always working from the ground up. The rug is the foundation for designing your space and every other piece of furniture should build off of it. If you're unsure about a certain rug, you can always print out a picture first to see if it would be functional in the space you're designing. 
So how do you pick a rug that works best for your space?
Size
The size of your rug can really make or break the flow of the room. If your rug is too small it can make your room seem like a "magic carpet" floating in the middle of the room. A good rule of thumb is to never use anything smaller than 8x10 as an area rug and to make sure that the front legs of your seating are sitting on top of the rug.
Type
The best type of rug is going to depend on your budget and what your needs are. Hand-knotted rugs are higher quality and can last longer. But if you're looking for something that is a more budget friendly, power loomed rugs are a great alternative. We also recommend getting a premium felted rug pad to keep the rug from slipping or folding.
Style
Style includes everything from pattern design, texture, aesthetic, color pallet, and so much more. Don't be afraid to experiment with patterns and textures to create a look that is uniquely yours. 
How do I pick out a rug for a space that's already been designed?
If you're looking to refresh your room, don't be afraid to go big and bold. Your first thought might be to go with a neutral color, but if there is a rug that you really love that doesn't match your current decor, get it anyway! Getting a non-neutral rug can be a great incentive to phase out your old furniture for something that goes better with the new rug.
You can also listen to the episode 
"
Starting With The Rug | Space Planning & The Foundation of Your Room
"
 on our podcast "Dear Alice" for some more tips and tricks. Available on Apple, Google, and Spotify. Let us know what your favorite tip is in the comments down below.