Stem Styling | Opal Shell Jar & Cherry Blossoms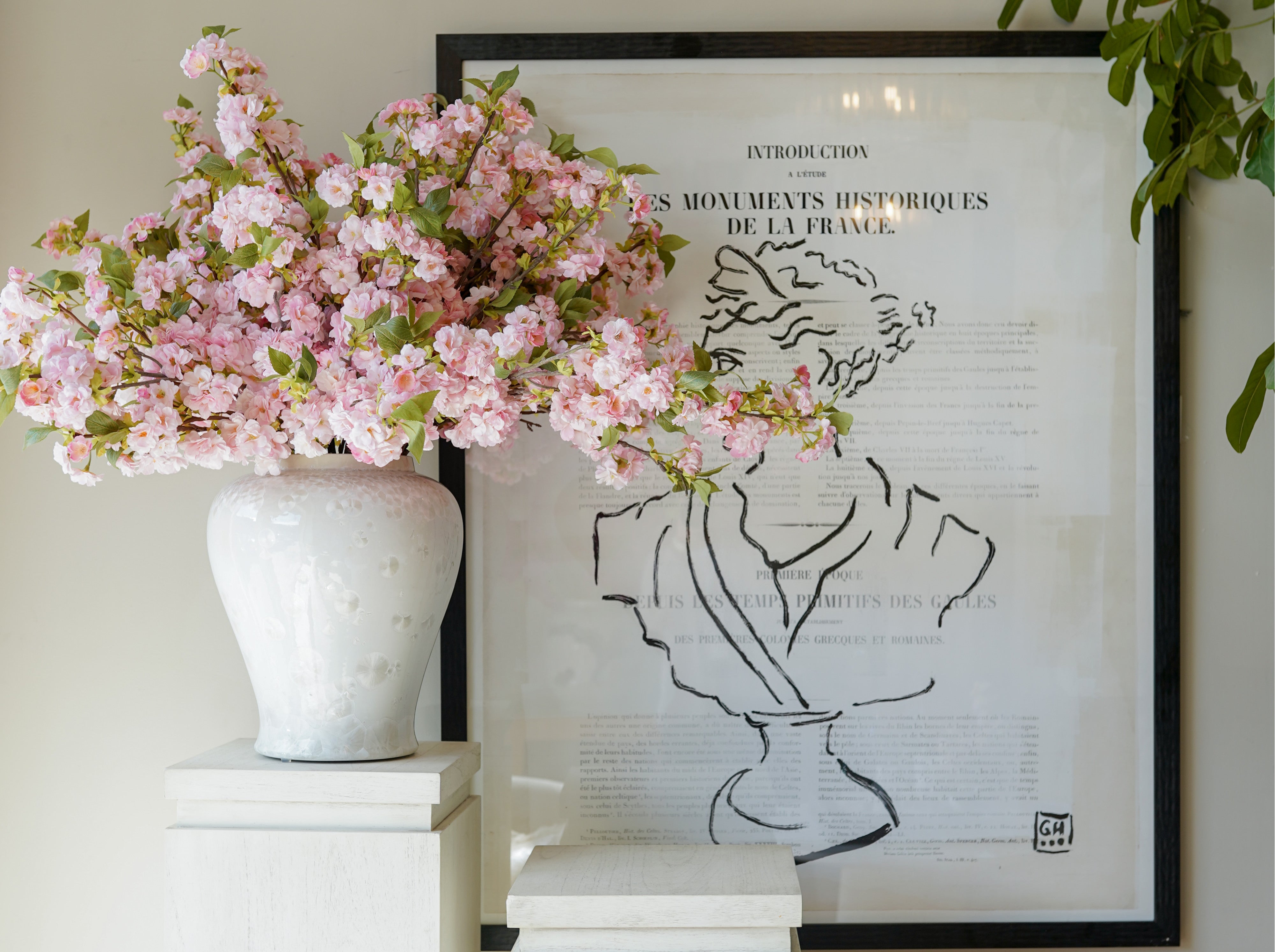 One of the most common questions we hear is how many stems to style with our best-selling Opal Shell Jar. It can be difficult to know how an item online will translate into your space. Jess created a how-to showing and explaining how she styles them, you can view it here.
Starting with the base, our incredible Opal Shell Jars are a stunning addition. Their traditional shape is complemented by a beautiful, shimmery finish. Available in two sizes, it is easy to style this jar with the lid or remove and fill with faux florals.
Next, we add in faux stems. Our favorite pairing with the jar is our Pink and White Cherry Blossom Stems. Each stem boasts four branches holding lush blossoms. Carefully bend and fluff to create a lifelike, voluminous look. For the medium jar, we recommend 12 stems and 24 for the large jar. This amount creates an eye-catching, full design. It is perfect for making a statement on an entry table, kitchen centerpiece, or living room console.
If you'd like more help with styling stems, accessories, or an entire room refresh, our complimentary designers are available. You can contact them here.