Principles of Styling: Lighting, Organic, Moments, and Senses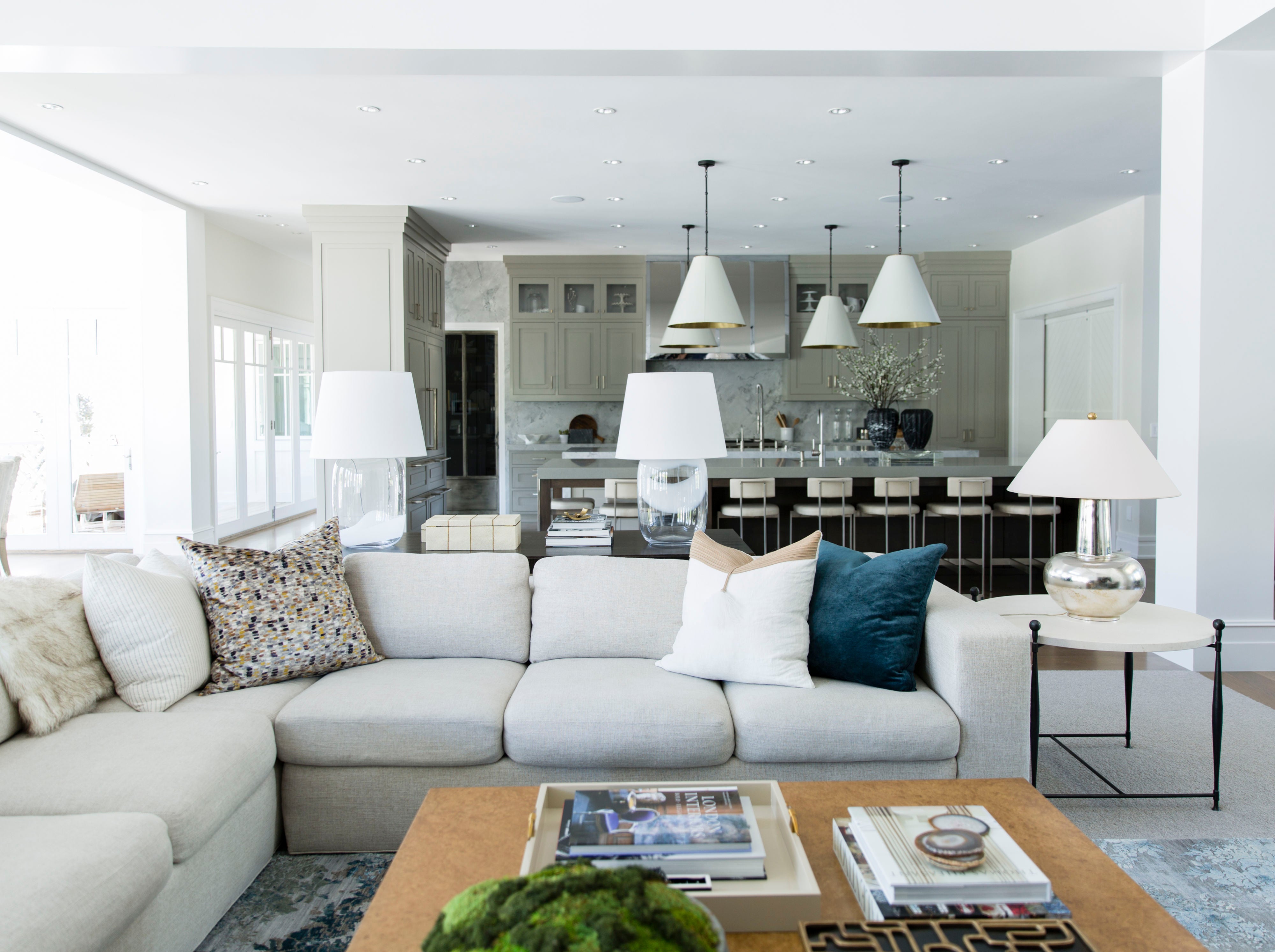 Styling can be a difficult, elusive process that can feel hard to know the rules and how to make sure it looks good. We wanted to break it down and explain how we take several principles of styling and use them in our projects. 
Lighting. Lighting is so important in every space. When we are working on a new project, we do everything we can to add fixtures and sconces instead of can lights. Can lighting is usually very bright and harsh, it doesn't create that moody, intimate light that we want in the evening after the natural light has gone away. We always suggest that you confirm with the electrician that sconces and fixtures have their own switch and aren't connected to the can lights. Then add lamps. We love how much better a room looks with lamp light. Our Crystal Lamps are a perfect addition, with their faceted, light-catching base complemented with a beautiful shade. Our favorite designer trick is to add a baby lamp, like our small Penny Lamp, tucked in bookshelves or on the kitchen counter for a pretty and petite nightlight.
Organic. The majority of spaces in a home are flat and square or round with shelves creating a grid of straight lines. It is necessary to add organic pieces that loosen up all the perfect, clean shapes. To us, this means something that looks good from all angles, such as florals, greenery, sculptures, bowls, and non-directional pieces. One of our favorites is the Teak Root Ball. Its natural, substantial size styles well with trees, near a sofa, or displayed on a pedestal lending that rounded, visually dimensional style. We also suggest our Harper Hand Book Mark. We love to style it in the spine of an open book on the coffee table or along a bookshelf.
Small Moments. For smaller, more intimate spaces, take the time to really think about the function of it. Try to think about pieces and items that make sense and elevate the setting. We always love to add a tray. Trays corral it all, they act as an area rug on the table, really grounding the space and minimizing clutter. Our Sting Trays are perfect for holding boxes to hide remotes, florals, books, and candles in a meaningful way. It is also important to add pieces that showcase your personality and memories. Our Crystal Orb Frame makes a big impact while still keeping the focal point on your special photograph.
Senses. We always try to find a way to hit all the senses when styling a space. Create a signature scent for your room. Style your favorite candle with our Round Clawfoot Dish or Crystal Candle Dish. For taste, we recommend a beautiful candy dish like our Italian Blown Glass Dish or Venice Bowls styled on a coffee table, entryway, or kitchen counter. With touch, add comfortable pillows and throws, our current favorite is our Capri and Terra Mohair Pillows. They are incredibly soft and luxurious, easy to cuddle up against. Put on a playlist for that essence of sound, matching it to the vibe of the evening. Everything then comes together to create that stunning visual, for a complete sensory experience.
Combining these styling principles will help you be more confident in your styling journey. If you would like help in styling a space, contact our complimentary designers here. To hear more about these principles, listen to our podcast here. For more styling techniques and tips, read this blog here.