How to Decorate a Guest Room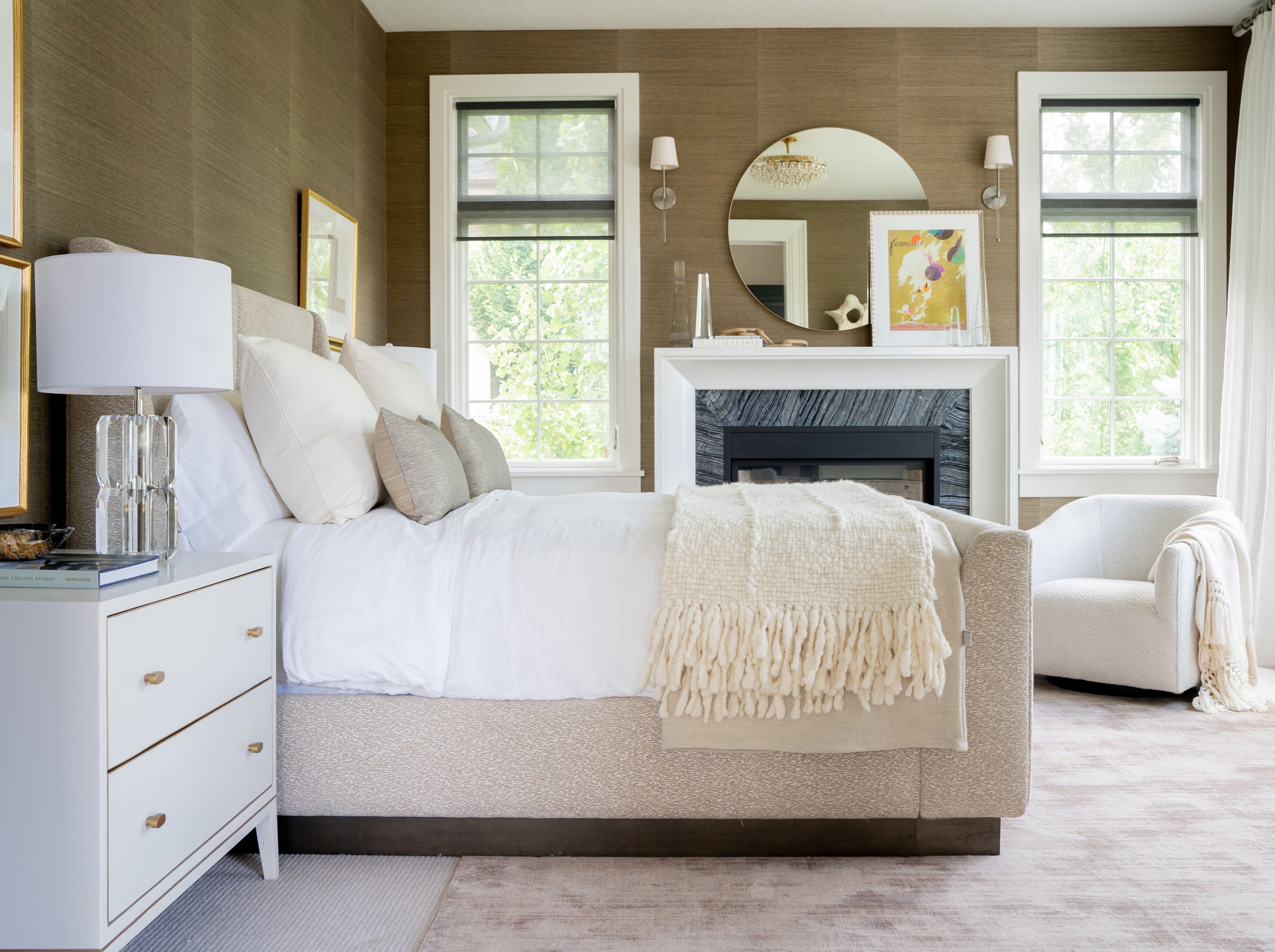 With holiday guests right around the corner, we want them to feel invited, welcome, and most importantly right at home. Regardless of how big your guest room is or if you are on a budget, including any of these suggestions will help your guests have an elevated experience.
The bed is the most important aspect of any guest room. Most guests are planning on sleeping in and enjoying a vacation. Having a comfortable, spacious bed is a must-have. If you are decorating a small guest room, go for the largest bed you can fit in the room. Small pieces will make the room seem smaller, while larger pieces add depth, making the room feel bigger. We always suggest going with a queen size or larger. Our Kit Bed is a beautiful neutral, lending subtle elegance and a fresh touch. The Charlie Bed is another high-design addition, with its single vertical channel adding dimension and interest.
A luxury every guest bedroom should have is comfortable sheets and bedding. Everyone sleeps differently, so we always suggest having extra blankets and layers easily available. Our favorite bedding is the Tencel Sheet Set in classic white. Not only is it incredibly comfortable, but it also styles well with duvets and throw pillows. Two of our most loved throw blankets are the chunky knit Ralph Throw and the silky soft Mink Throw.
The next step is adding additional furniture. If you have a larger room, we love to add a chair or a bench, providing extra surfaces for your guests to relax and put their luggage. Our Caite Chair features a curved silhouette and swivel base. This styles well in a corner or pair two together for easy conversation. If there isn't enough room for a chair, our Nina Bench fits perfectly at the end of beds. Its rich, creamy leather top contrasts its asymmetrical frame for a modern aesthetic.
For a room with less space, we love adding one or a pair of our Cleo Nightstands. Its rounded, smaller size is an easy addition providing plenty of surface space while not taking up too much room. One design trick we often use is adding a full-length mirror. Its large size helps reflect and open the room up. Our Norwich Mirror features a thin brass frame, effortlessly fitting into tight spaces while lending an elegant design. Another tip is to add hangers to the closet, especially if you don't have room for a bench or dresser, to offer additional space for guests' belongings.
Our favorite finishing touch for the guest bedroom is a beautiful scent. We want the room to smell fresh and comforting, not stale or unused, so adding a diffuser is the perfect solution. Our most loved scents, the Prosecco or Santorini are an ideal addition. Pair with our Crystal Diffuser Dish for an extra touch of elegance. Alternatively, a Room Spray easily freshens a room. We also suggest adding our Alabaster Coasters for late-night drinks. They protect your furniture and also add a luxurious touch.
Decorating a guest room is creating a space that feels like home. For Jess and Suz's tips on styling a bedroom, check out the video here. To browse more bedroom furniture, go here. If you'd like help styling your space, you can contact our complimentary designers here.