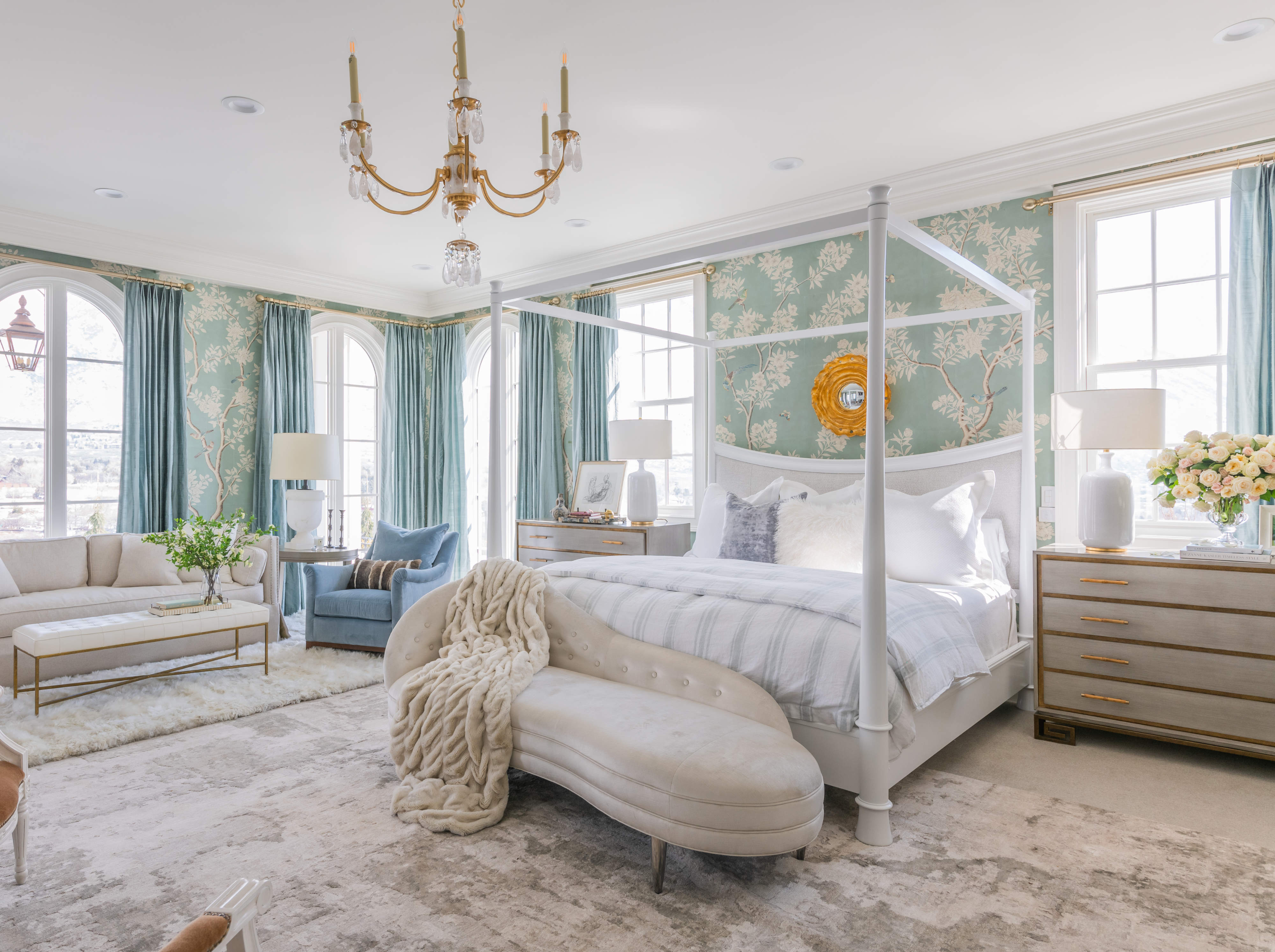 Winter is well underway and the holidays are past, so let's talk about how to decorate for winter after Christmas is over. It is the time to bring out cozy, welcoming touches that add luxury and richness to any style of home. Here are our tips and tricks for winter decorating ideas. 
In the entry, our must-have piece is a large temple jar. Our Opal Shell Jar is a showstopper with its shimmering finish and traditional shape. We also love to style several temple jars together like our Painted Dragon, Serpentine, and Enchanted Figures. This creates a collected, intentional design that is further complemented by its traditional blue and white coloring. Add in seasonal branches, foraged from the outdoors, or Orange Branches and neutral Magnolias, lending color and freshness to the new year. Then, style in your signature scent, elevated by our timeless Crystal Candle Dish or chic Clawfoot Dish. Our current favorite is our Alice Lane Candle, inspired by the dark oak floors and black olive trees in our new Showroom. Finish off the layered look with coffee table books, Italian Blown Glass Dish, or a translucent crystal lamp.
Moving to the Living Room, here we want to focus on inviting, comfortable additions. Our chunky Ralph Throw features a beautiful wintery ivory coloring. Its eye-catching texture styles perfectly draped over the sectional divide or arm of a sofa. For a similar, less dimensional touch, the White Mohair Throw is an elegant, incredibly soft addition. We love to switch up the sofa pillows, adding our Capri or Terra Mohair Pillows. Their chic, muted tones lend a velvety richness to any sofa. We also suggest our Ivory Worsted Wool or Luna Silk Pillows for a classic, versatile touch.
Our final winter layering trick is in the bedroom. Here, our favorite addition is the luxurious Mink Throw. It is incredibly comfortable and features a beautiful cascading pattern, lending texture and glamor to any bed. We also love to add in fresh pillows, like the oversized Marshall Dutch Euro Pillow. Its generous size means that only two are required for a King size bed. Another option is a bolster or lumbar pillow like our Chestnut Velvet or Macadamia Sculpted Pillow. These effortless additions easily elevate any bed, adding warmth and softness.
These winter decorating ideas are perfect for celebrating these cold months. To listen to our podcast about layering for winter, check it out here. Browse our YouTube channel here. For more tips and tricks, see our blog posts here.