Transform Your Home for the Holidays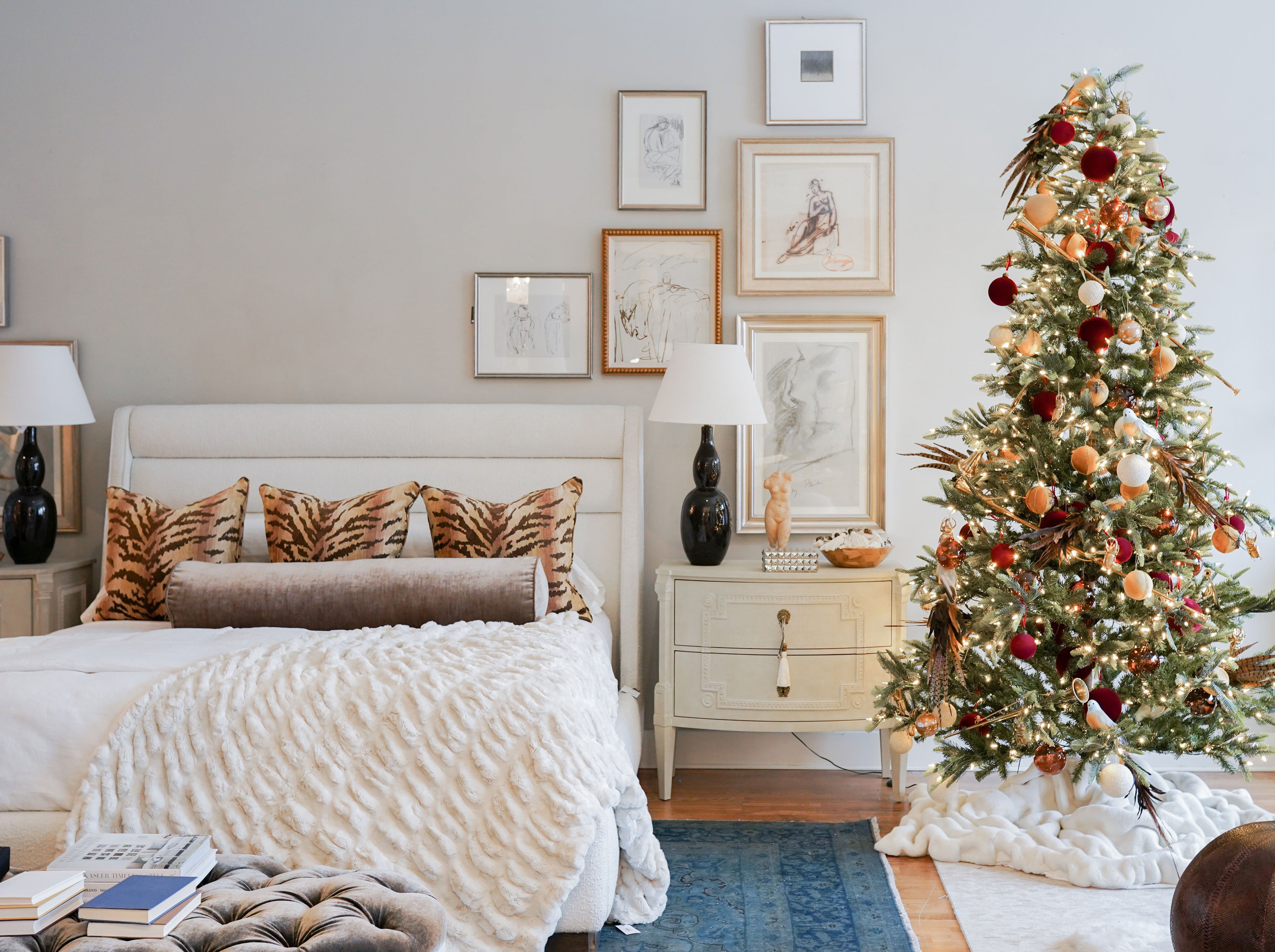 No matter what holidays you celebrate, there are always special memories and decorations that come out this time of year. Whether you are reliving old traditions or creating new ones, we want to find beautiful, inviting pieces that enhance your holidays. 
Whenever a new season arrives, one of the first changes we make is with the stems. Remove the bright, colorful flowers from summer and add a rich green stem. For over a decade, we've had our very favorite Long Needle Pine Branch. They are incredibly lifelike, adding texture and an easy, tasteful winter design. Style in our Dancing Dragon Jar or timeless Opal Shell Jar. For a large jar, we recommend 12-24 stems for a full, lush look. Gently bend and pull down on the stems for an added realistic touch.
Along with stems, we love a holiday garland. A fresh garland adds fragrance, but we also suggest faux for easy styling year after year. Similar to our stems, the Long Needle Pine Garland is our first recommendation. Its elongated size, soft, wispy needles, and eye-catching pine cones style beautifully on mantles and along banisters. Another favorite is the two-toned look of the Magnolia Leaf Garland, which can be beautifully displayed past Christmas into the new year.
Invite all the senses to participate in welcoming the holidays with a signature scent. We love the Branch Vermeil scented candle, with its reflective glass jar and timeless pine fragrance. Either size pairs well with our Crystal Candle Dish for an elevated touch. Complementing the winter scent, our Crystal Candlesticks create an atmosphere. Style with colored tapered candles for an additional festive look.
We love to create layers throughout the cold winter months, warming up any room with a fur throw. The Mink Throw is incredibly elegant. Available in white or ivory, its cascading form and soft touch lend luxury and a beautiful richness. For an added touch of depth and color, use the Rose Quartz Mink Throw. Style at the end of a bed, draped on a sofa, or even as a tree skirt, easily creating texture and refinement.
Together, let's create a space that feels more welcome and warm, making this holiday season your own. You can view our complete holiday collection here. For early access to all holiday sales, become an insider here.