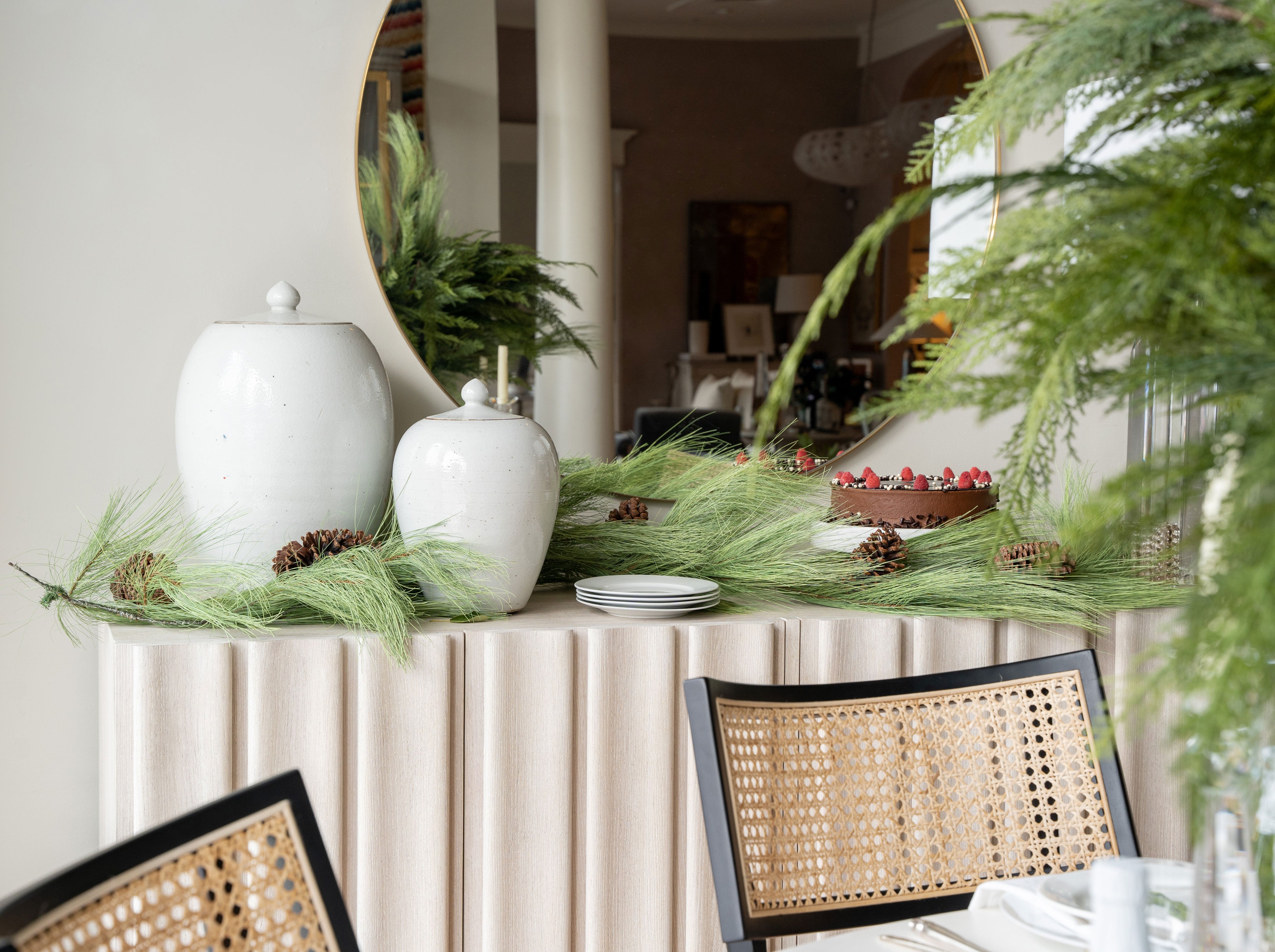 With the holiday season upon us, it is time to talk about how to be a gracious and generous host. Hosting can be stressful and it is important to remember that the attitude of the host and hostess becomes the attitude of the party. Below, we offer suggestions in order to elevate your event and add eye-catching, inviting touches. 
Lights. One of our favorite party tricks is to turn off the bright overhead lights and turn on lamps and light candles. It easily creates an intimate ambiance, making guests feel more comfortable and open. We love our Frances Crystal Lamp. When on, the light catches and sparkles off the base, for an almost magical look. With a similar design, our Crystal Candlesticks also provide a beautiful glimmer, holding tapered candles that add height and soft light.
Dishes. Real dishes are a true subliminal compliment, making the guests feel important enough to have the real thing. When possible, we choose to remove the paper and plastic servingware and even consider using the fine china. We love the transparency and look of real glasses, such as our Amalfi Drinking or Martini Glass. Pair with a signature party drink for added color and taste throughout the evening.
Food. Whether a full dinner or just light refreshments, we always have easy, accessible food throughout the event. It gives guests something to snack on while mingling and also looks beautiful. We love to be generous, making sure there is plenty for everyone and lots of options. Our Venice Marble Bowls are ideal for holding fruits and nuts, their natural elegance elevates any surface, making it easy for guests to take from. The Marble Handkerchief Bowl lends texture with its waved design and the Oslo Dish beautifully contrasts the white dishes while holding candies or small treats. 
Surfaces. While decorating and space planning, be sure to leave surface space for guests to set down their drinks, electronics, and food. Guests can become nervous when there is nowhere to put their things and worry about creating spills. It is easy to remove this fear by providing plenty of open space. Our Lucca Cocktail Table is an Alice Lane favorite, its spacious surface easily fits decor with room for guests' items. With a similar look, the Lucca Side Table also is incredibly versatile with ample surface space. We also suggest providing coasters, such as our Alabaster Coaster Set, to easily protect surfaces from any spills or drips.
No matter what kind of party you are hosting this year, these ideas will help you feel confident in creating the perfect party space. A timeless crowd-pleaser, Jess and Suz's Apple Pie recipe would be a great addition to any event. You can see the recipe below. For more of our favorite products for entertaining, view our collection here. For tips on decorating your dining room, read more here.